André Hechelmann: Karel and I will lead the way
After Thursday's friendly match against Patro Eisden Maasmechelen (16.11.), Director for Sport André Hechelmann spoke to us about the lessons learned from this week's friendlies, working with Karel Geraerts and the plans for the winter.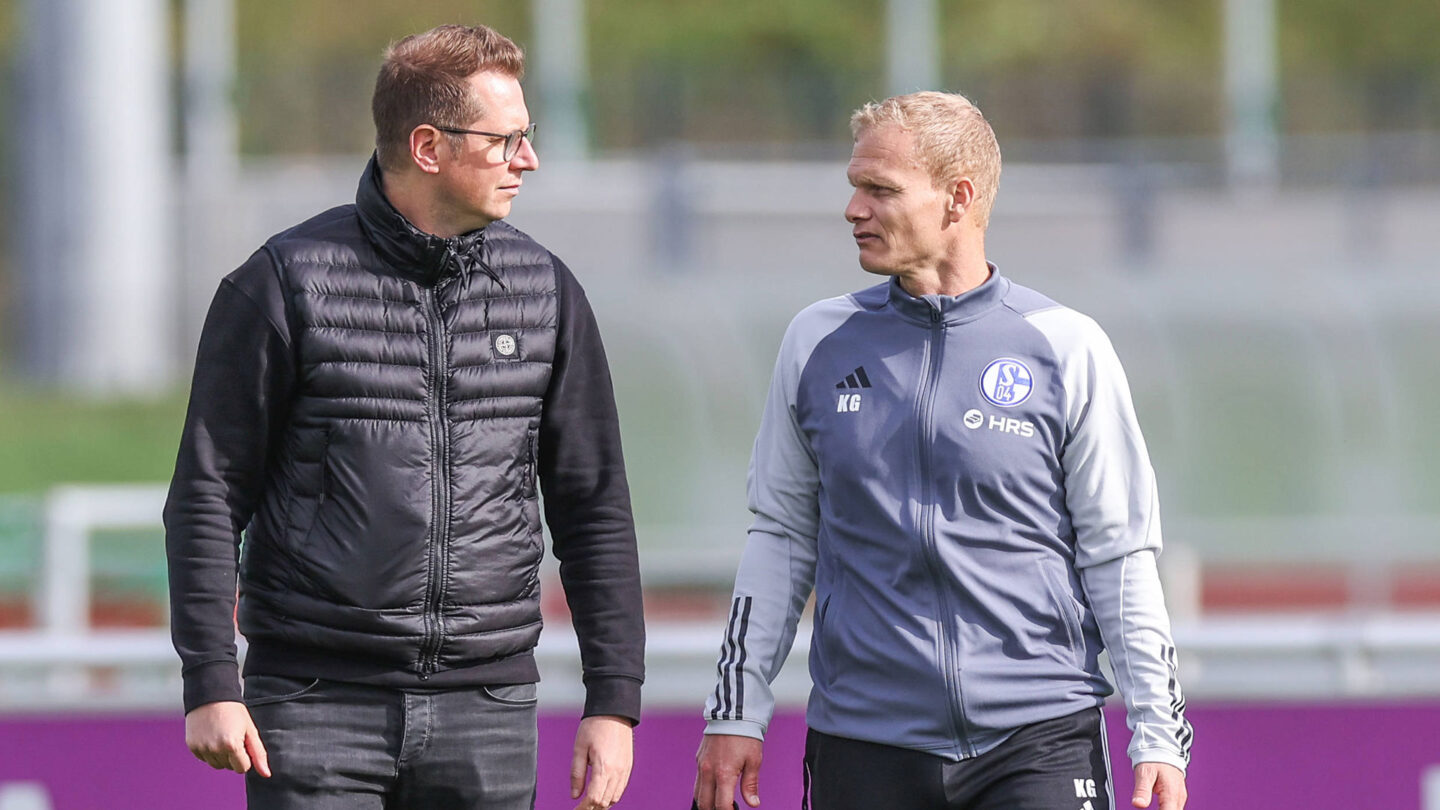 André Hechelmann on…
…the lessons learned from the friendlies against Eindhoven and Maasmecheln: We demonstrated good defensive stability in both games. Getting game time was important for each and every player in order to improve our overall athletic resilience as a team. With regard to a winning mentality, I would have liked to have scored another goal against Maasmechelen. That being said, the most important thing was for us carry on improving our team chemistry and working with the new system. On top of that, young players from the academy were also given a chance to prove themselves to the coach.
…the team's physicality: Our physical fitness is one of the things that we work on. Karel and his coaching staff have already done that in the past weeks. You can already start the see the benefits of that physical training. Even though physicality alone isn't enough to win games, we covered more distance against Elversberg than we have done all season.
…Peter Knäbels' announcement that he'll be leaving the club at the end of the season: Peter informed me of his decision privately. I respect and accept this decision. Peter loves the club deeply and I can sense that when I work alongside him – we are still close and have full trust in each other. He will continue to support Karel and me.
…his work with head coach Karel Geraerts: At a basic level, it's initially about doing as well as possible in the next four games and making sure that we're not in the relegation zone when the winter break comes around. Karel and I will lead the way. Our fans deserve to get the most out of the season.
…plans for the winter: Karel and I have exchanged further views on the winter transfer window in the last few days. The four games before the winter break will also feed into our analysis. There are no taboos. We will settle on how we can make changes to the squad, both in terms of arrivals and departures.
…the transfer strategy: The long-term plan is for us to develop the squad's value. That involves us keeping hold of our players. However, detours can't be ruled out in order to achieve our goal. We will keep all our options open in the winter, including possible loan deals. Finally, every transfer needs to make sense for all parties.
✎
✓