A winning start for Marius Lode
A full debut, two assists and a win: Marius Lode was the standout player in a strong team performance as Schalke beat Hannover 2-1. There were parallels to be found between the Norwegian and his teammate and compatriot Andreas Vindheim.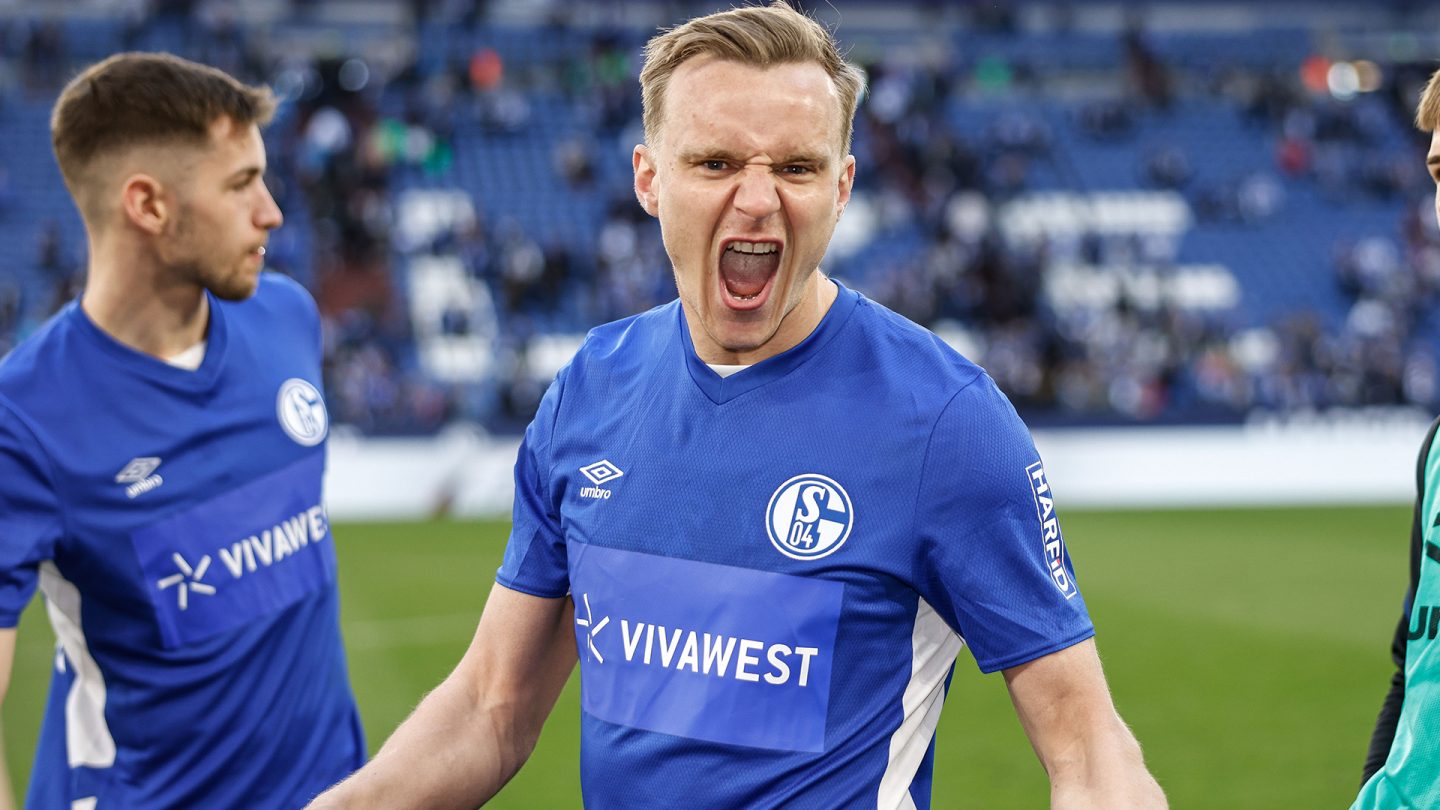 The team sheet may have come as a surprise to some. Not because Marius replaced the suspended Marcin Kaminski, but because he was tasked with playing on the right side of defence. Mike Büskens and the rest of the coaching staff had made the decision earlier in the week. A "head-to-head race" developed, according to Büskens, and "the matter was settled for us when Reini Ranftl was ruled out with coronavirus."
And so it was that Marius Lode was handed his full debut after eight previous substitute appearances. Lode found his feet quickly and was praised by his manager for "creating a lot of danger with his balls into deep areas." In the 43rd minute he found Rodrigo Zalazar with one such cross, but Zalazar could only head the ball against the bar.
Marius caused a lot of trouble with his deep balls from between the lines.
Hannover goalkeeper Ron-Robert Zieler was there again to prevent the resulting corner, but the Norwegian was on hand to help out. After a brief bit of pinball Lode had the vision to tee up Ko Itakura with a wonderful assist for the opening goal. And he wasn't done there.
The second half was underway now, with nine minutes on the clock. Lode saw Zalazar making a door into the penalty area. He played the ball perfectly into the space so that Rodri was able to meet the ball and caress it into the net from an angle. 2-1 for the Royal blues and a second assist for Lode. He would be taken off in the 70th minute to rapturous applause from the fans.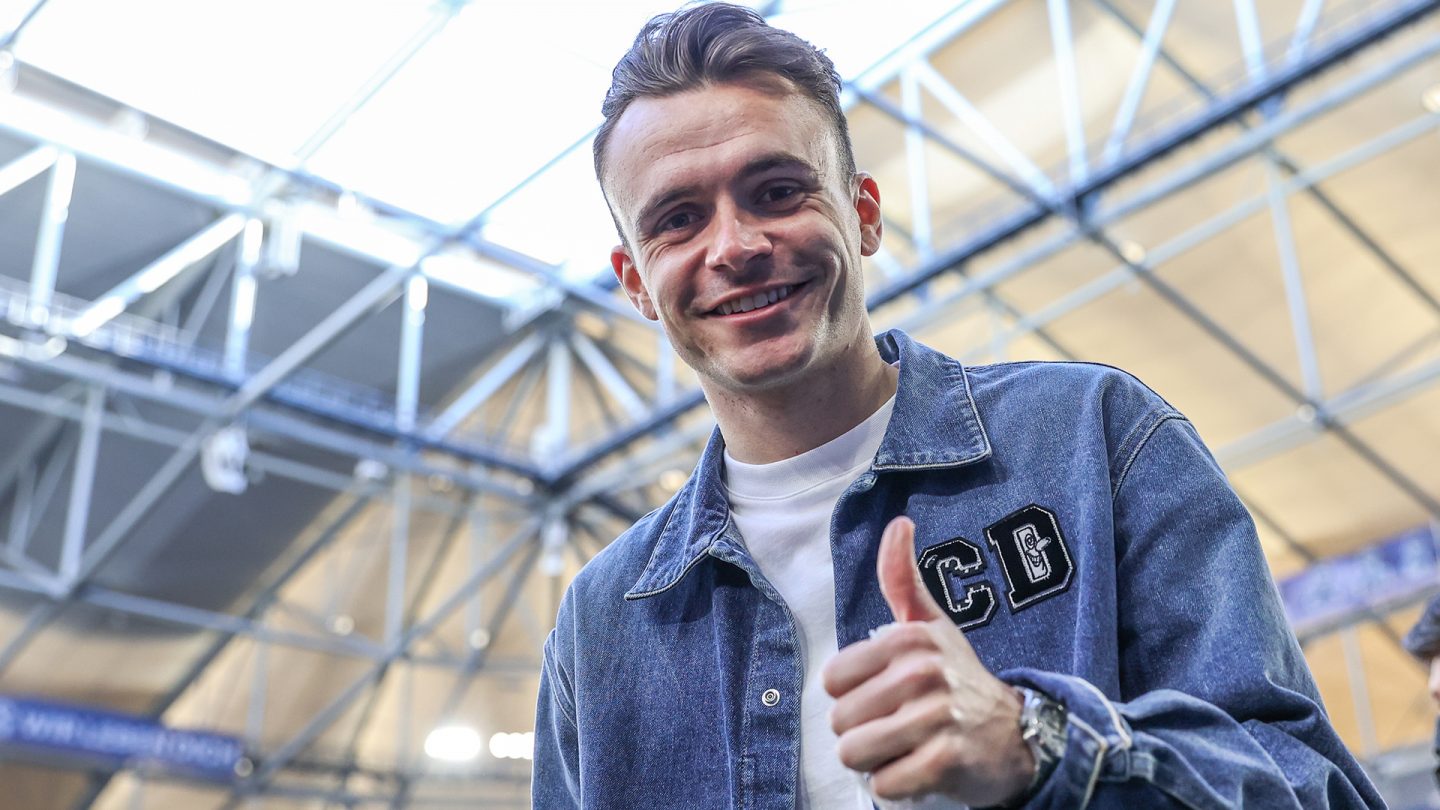 "We took him off because obviously we mustn't forget that it's been a little while since he has played a full 90 minute match," said his head coach after the game. Celebrations were obviously in order after such a fantastic debut. Lode and his teammates enjoyed the win with the crowd at full-time, with the Norwegian posting on Instagram: "A home win! What an unbelievable experience to play in front of the famous north stand! Goosebumps!"
There was another nice moment after the final whistle. Lode's friend and countryman Andreas Vindheim, currently sidelined through injury, came out to congratulate him personally on the pitch. Vindheim was also involved in two goals on his full Schalke debut (matchday 20 against Erzgebirge Aue), meaning that one Norwegian has now followed in the footsteps of another.
✎
✓