Sebastian Polter: You play football for moments like these
From 2-0 and 3-2 down to a 4-3 victory for Schalke! The clash against Magdeburg on Saturday (16/09) was a real rollercoaster, in which Sebastian Polter notched the winner in the 79th minute. "Scoring in front of a home crowd is a great feeling. You play football for moments like these," stated the striker.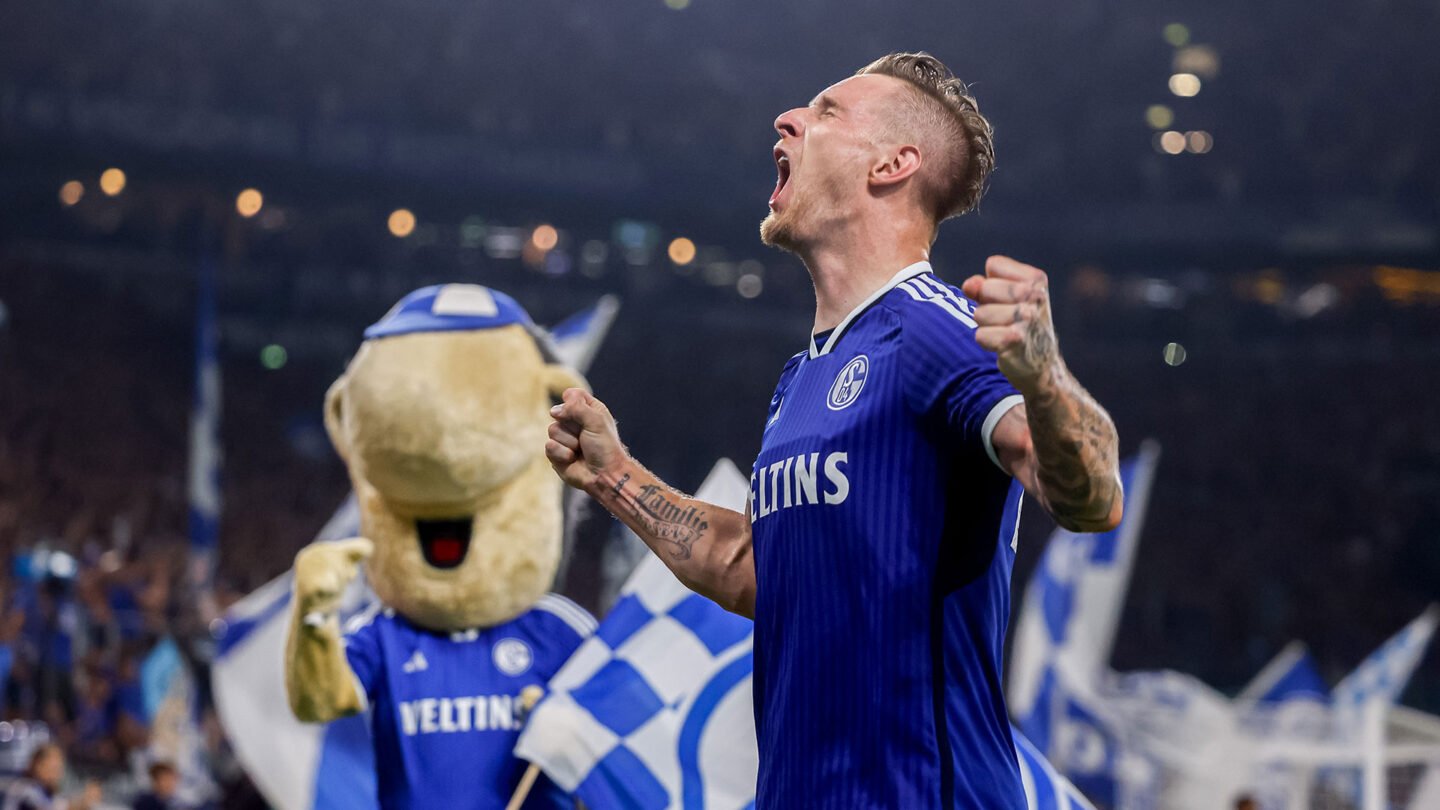 The 32-year-old's winning goal was his second of the evening and his first goal was also important, since it got Schalke back into the game shortly before the break (2-1). "We had hoped for a better first 30 minutes of the game," said Polter, looking back on how Magdeburg managed to net two unanswered goals in the first half hour.
But the Royal Blues did not give up – Polter in particular. "I always believe that you can turn a game on its head," said the striker. "I've experienced a lot in my career, so I know that everything is possible in football and I tried to lead by example on the pitch by not giving up. Even before my first goal, I had a good chance at the back post and only missed the ball by a few centimetres. Then I got my goal shortly after which got us back into the game."
I always believe that you can turn a game on its head.
After the change of ends, the Royal Blues looked more confident and dominant. "We ended up being rewarded for it," said Polter. Schalke went behind once more after Derry John Murkin had made it 2-2, with Magdeburg retaking the lead with their third goal of the night. "We kept fighting and gave it everything, together with the fans' support," said Polter.
Won the penalty and buried it
The striker then went on to win a penalty in the final 15 minutes of the game and stepped up to take it himself, keeping his cool from the spot. "I spoke with my teammates before stepping up to take the penalty. They said I should stick the ball in the back of the net. That's exactly what I ended up doing," Polter said about his match-winning strike.
Scoring twice in one game felt good, Polter said, adding that he was "Much happier about the fact that we won. This victory should give us the strength we need for the coming weeks. Our goal has to be to start into each game the same way that we played from the 30th minute onwards against Magdeburg. If we do that, then we won't have fight to come back anymore."
✎
✓