Frank Kramer: Pre-season game against FCA not part of our preparation this time around
FC Schalke 04 commence the second stage of the first half of the season with a home game against FC Augsburg on Sunday, 2nd October at 17:30 CEST. We want to come out on top," said head coach Frank Kramer ahead of the game at the VELTINS-Arena as he stressed that his team should have the same amount of points in the bank as their opponents (9) when the final whistle goes on Sunday.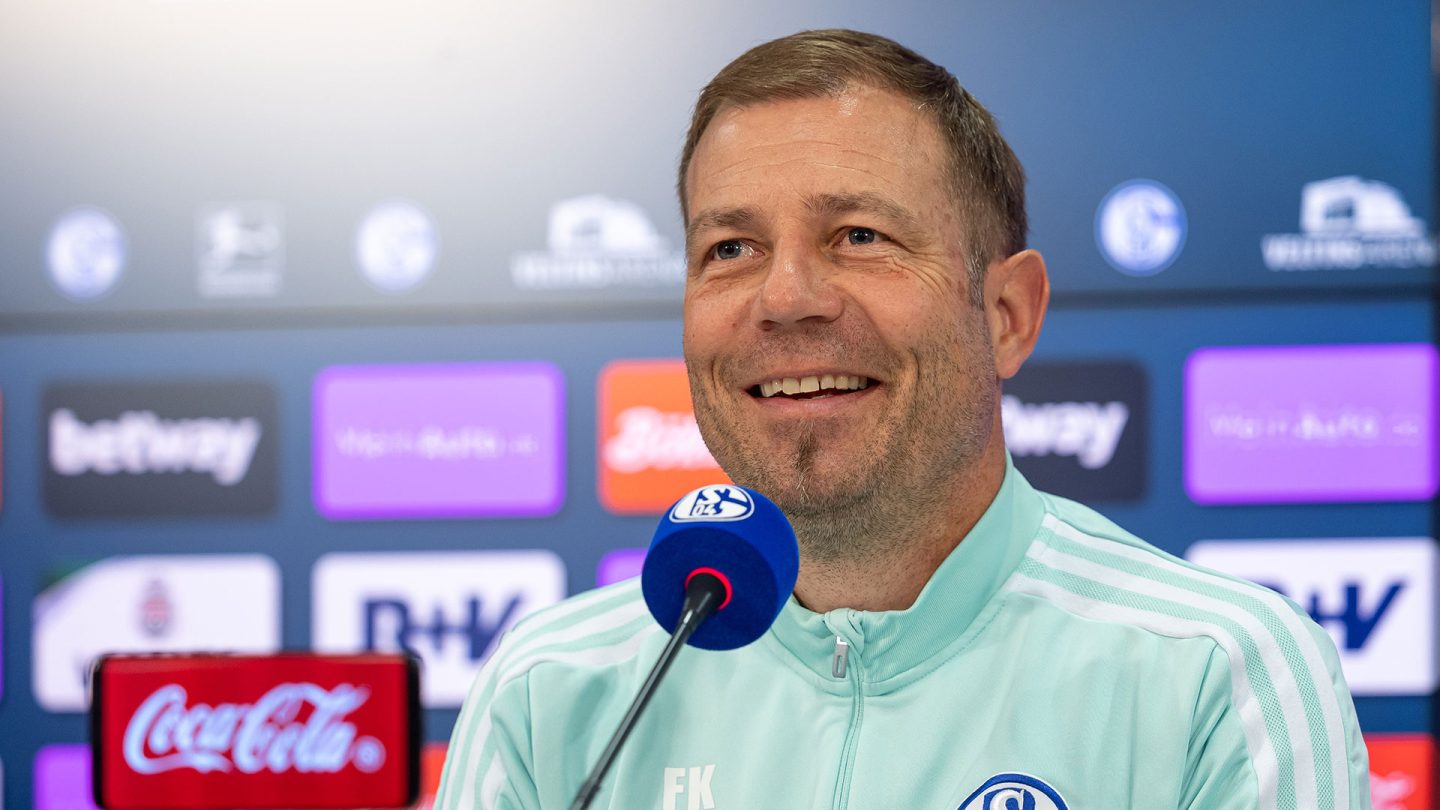 Both teams know each other, as they already faced off in a friendly before the season started. That clash ended 1-1 and, according to the Schalke head coach, did not provide as much of an insight into this weekend's clash as many on the outside have assumed.
"Our opponents are playing a different brand of football than they were in pre-season. Augsburg have adjusted their style of football after the opening five games and have shifted their focus. Now, they are playing quick and forward football, and they're handy setting up against it as well," explained Kramer. FCA have reaped the reward of this transition. Ahead of the international break, Sunday's opponents toppled Bayern Munich 1-0 and, the week before, they won against Werder Bremen (also 1-0).
Goalscoring the focus of training
The head coach has seen effective preparation from his team ahead of the Augsburg clash, even though six players missed multiple days of training due to their national team commitments. In the meantime, however, those players have returned and, along with the rest of the team, are full of energy to build on the 3-1 win against VfL Bochum in the last home game.
A better performance than the one showed against FC Gütersloh in the friendly will be necessary. Although S04 won that game 3-0, Kramer was not completely satisfied with the performance. He has let the team, who have recently been working on their accuracy in front of goal during training, know his thoughts on the performance.
Two injuries and one question mark
The Royal Blues must continue to go without Marcin Kaminski against Augsburg. The Poland international had to undergo surgery on his calf two weeks ago, after a glass-cut wound did not heal as hoped for. Ibrahima Cissé has also been ruled out through injury (muscle problem).
There is a question mark regarding Cedric Brunner's availability. The right back has missed the last two games due to muscle problems, but was recently back on the training pitch with the team again. Kramer had this to say: "We will consider him on a day by day basis."
✎
✓