Thomas Reis: We have the opportunity to climb further up the table
FC Schalke 04 are now unbeaten in seven games. Building on this run on Saturday at 15:30 CET (18/3) during the away game against FC Augsburg would be an important step towards survival "We can't allow ourselves to be pleased with what we've achieved so far, we have to keep working hard to pick up points," said Thomas Reis.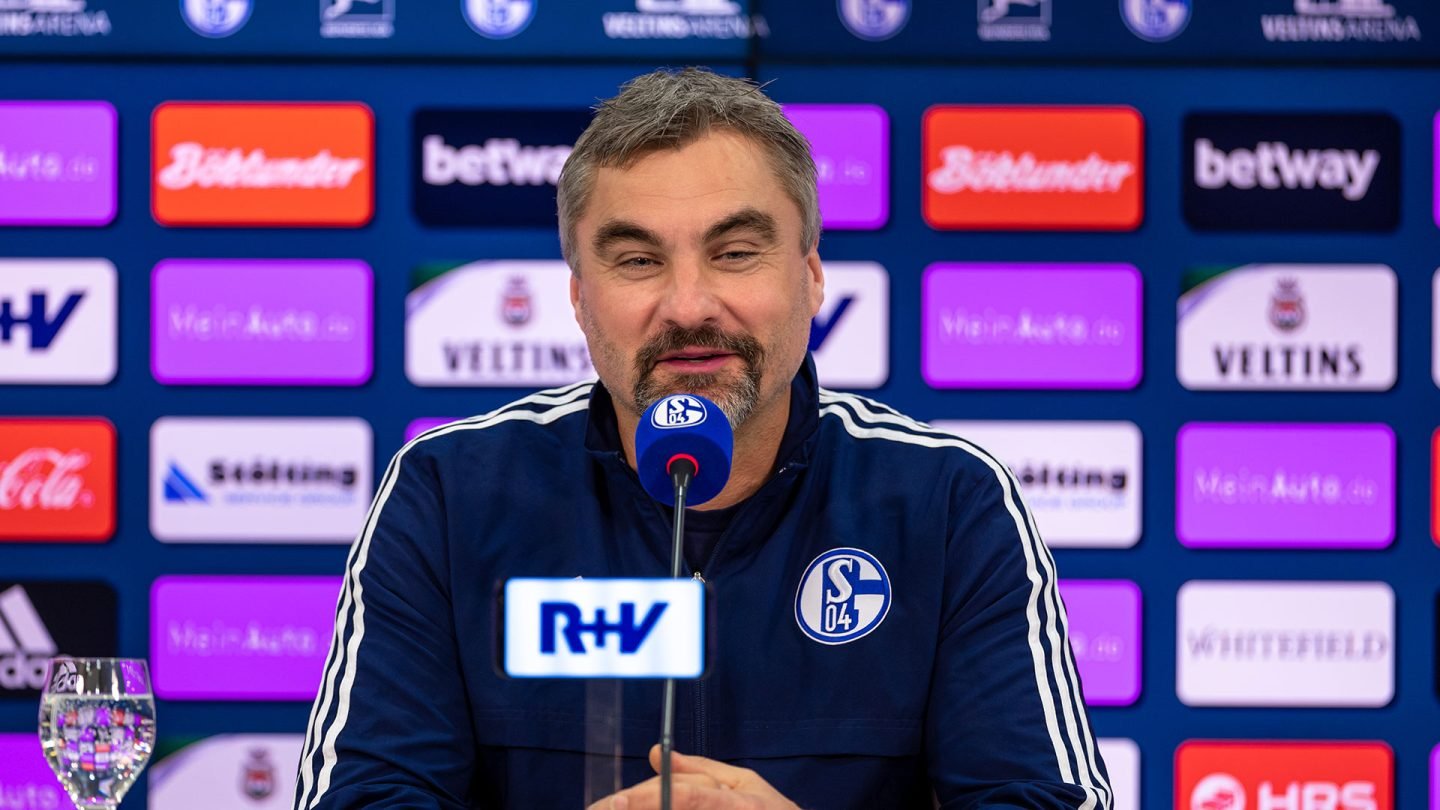 The Royal Blues' head coach is well-aware that of the difficulty of the task facing his side as they travel to Augsburg. "We know what is waiting for us there – and we are ready!" said the 49-year-old ahead of the game against the league's thirteenth-placed side, who have picked up the maximum twelve points from their four games so far this calendar year, winning against Borussia Mönchengladbach (1-0), Bayer Leverkusen (1-0), TSG 1899 Hoffenheim (1-0) and Werder Bremen (2-1).
S04 head coach expects an intense game
Reis described their opponent as unpleasant to play against. "Augsburg play man-to-man a lot, are very aggressive and try to take the fun out of football for their opponents, but it's an effective method," said the coach, who sees certain parallels with the approach of his own side. "It will probably be a grim game. We have to work against that."
It will probably be a grim game. We have to work against that.
Reis explained that, as always, he has a lot of respect for Schalke's opponents, but at the same time is looking forward to the game a lot. "It will be an interesting and very intense game. Our aims for the game are clear: We are travelling to Augsburg to get three points, because with a win we have the opportunity to climb further up the table."
So, the head coach is expecting that his team to alert until the last seconds and to give everything. Especially due to the fact that there are no games the weekend after due to the first international break of the year. "We want to go all out one last time before the game!"
The coach has been without Marcin Kaminski while preparing for the game against FCA. The defender has missed the training sessions so far this week due to lower back pain and will also not be available for the squad this weekend. Thomas Ouwejan, meanwhile, who had recently been suffering from adductor problems is back on the training pitch and pain-free. "That is a good step in the right direction," said Reis.
✎
✓