Alex Král: We could have created more chances after the red card
Saturday's clash (18/3) between Schalke and Augsburg was a feisty one, including a red card for the hosts and a late equaliser for the visitors. Head coaches Thomas Reis and Enrico Maaßen, as well as Tom Krauß and Alex Král, discussed the 1-1 draw after the game.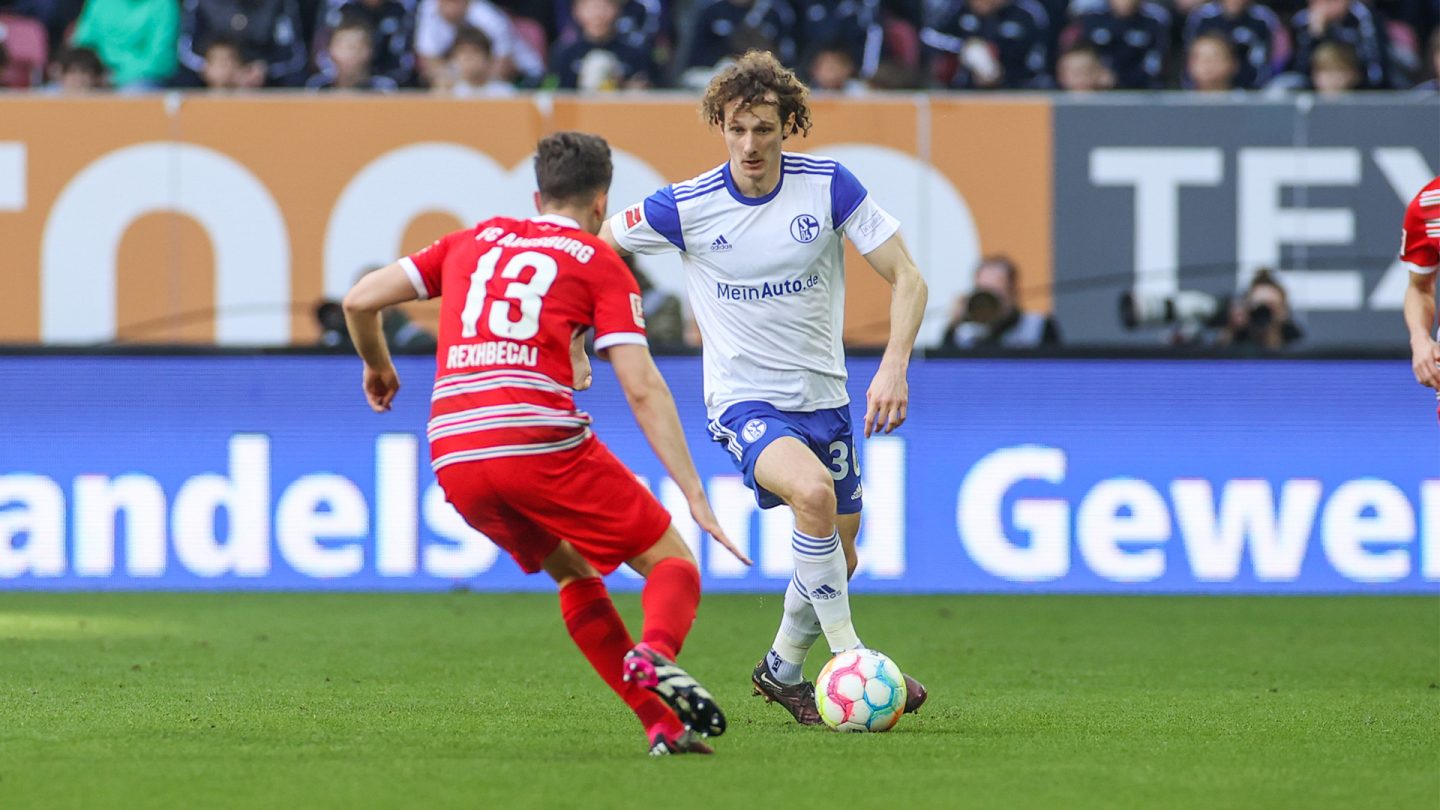 Thomas Reis:
It's hard to say if we lost two points or gained one. The first half was relatively even, but my team really lacked conviction and I told them that at the break. We knew that Augsburg would put us under pressure because, like us, they like to use man-to-man marking. They forced us into playing a number of long balls. We wanted to be better positioned for the second balls, but often lost them. We started the second half well, but invited them on to score. The red card helped us gain control of the game, though we didn't really use it. We never gave up and at least got a late equaliser from the spot. We'll gladly take the point.
Enrico Maaßen:
We were the slightly better side in a hard-fought game. The red card changed the match and after that we simply had to try and defend. Our committed performance meant that they only had that one chance through Simon Terodde. The timing of the penalty was frustrating. My side fought really hard and invested a lot.
Tom Krauß:
We sent in a number of crosses that didn't meet their target. We will have to work on this in training and use the international break to improve so we can beat Leverkusen next time out. It's an important point, we need all we can get. The first half performance wasn't good enough and the coach told us just that. We could have been better when we had the extra man. I'm just happy we got the equaliser.
Alex Král:
It was a really physical game, just as we expected. A lot of tackles flew in from both sides. We could have created more chances after the red card if we'd been calmer on the ball and switched the play more often. That would have forced Augsburg to cover even more ground. We rushed things in the second half, including our crosses. We have to be calmer next time. It's better to put in more dangerous crosses rather than just loads of them. It's a point on the road, so we'll take it. We've got nine games to go and we'll give 100% in every single one of them.
✎
✓