Thomas Reis: The important thing is where we are after matchday 34
There was no doubt that Bayern deserved to get the win on Saturday (13/5). Thomas Reis and his opposite number Thomas Tuchel both spoke to the press about the home team's 6-0 win, while Marius Bülter and Danny Latza also gave their thoughts on the game.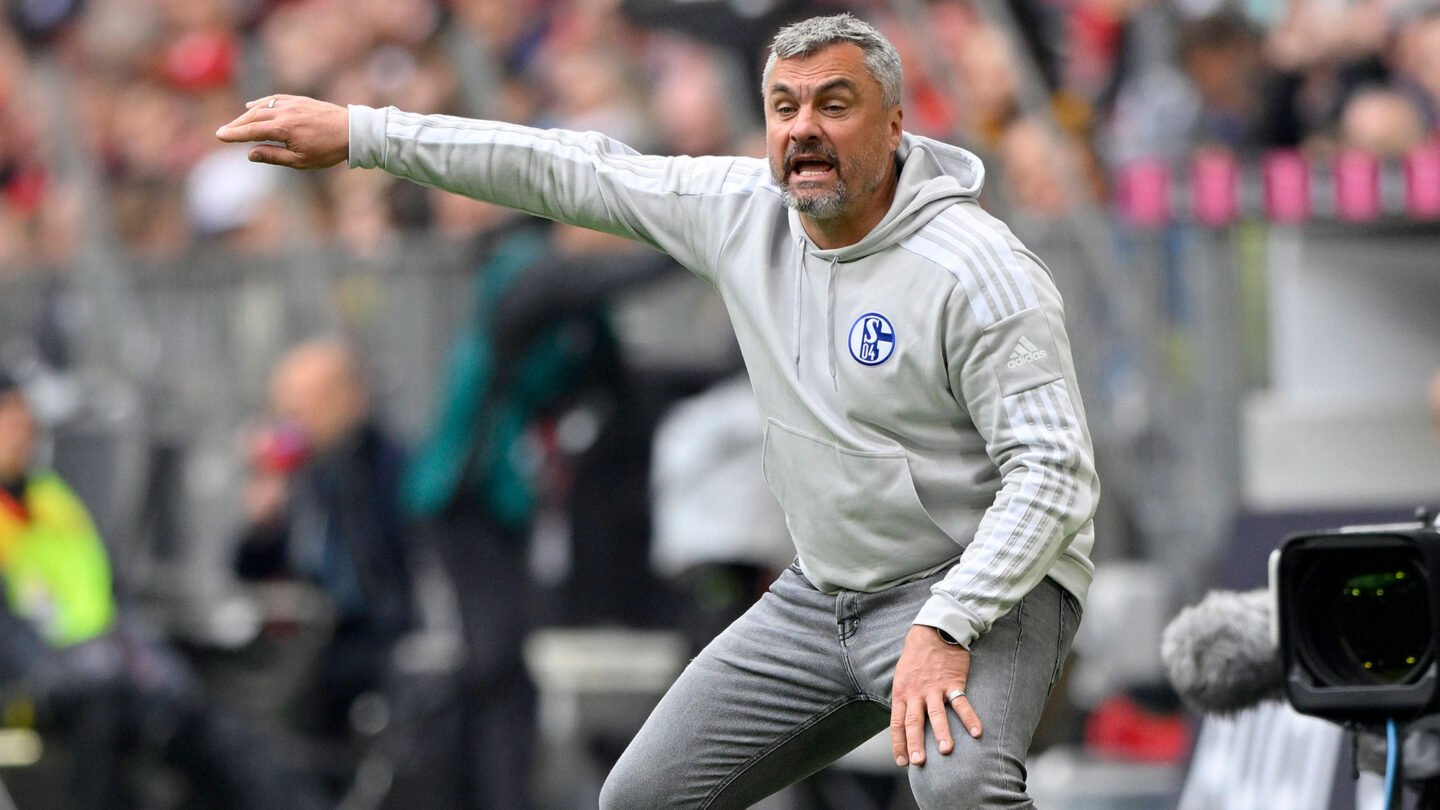 Thomas Reis:
It was a fully deserved defeat. We wanted to match Bayern and be brave, which we didn't manage at all in the first half. We lacked the aggression we have had recently. Our opponents simply wanted it more. Bayern have the quality to score goals. We tried our best to score a goal in the second half, in the hope that that might unsettle them somewhat, but the game was quickly over. We now have to make sure we beat Frankfurt at home, we need the three points. We knew that anyway before today and we will give our absolute all. This 6-0 loss hurts, but the important thing is where we are after matchday 34.
Thomas Tuchel:
We started well and played at a higher tempo than recently. That allowed us to create chances early on in the game, although we missed a few of them. We never lost our basic structure. Schalke have scored a few goals from counter-attacks in recent weeks and we were on our toes to stop that today. The only part of the game that I didn't like was the 10 minutes before the break. We took our foot off the gas and didn't work hard enough without the ball, unlike the rest of the first half. We quickly got a third goal at the start of the second half. It was a good performance and another important step.
Marius Bülter:
Our tackling wasn't good enough right from the first whistle. We were always one step behind them and were just chasing them constantly. We also allowed them far too many chances. We had hoped for a better second half, but they quickly made it 3-0. Today's game is definitely a setback, however we won't let it get us down. We've had to deal with a number of setbacks already this season and we've always kept going. I'm really disappointed to have picked up my fifth yellow card of the season. I didn't want to make the foul, Noussair Mazraoui ran across me and I couldn't get out of the way and it was then a yellow card. I've been close to a suspension for what feels like 15 matchdays and it's now unfortunately happened.
Danny Latza:
We knew before the game that it wouldn't be easy – Bayern have a lot of quality in their side. We wanted to build on our recent performances, where we played with lots of passion and energy, but we didn't manage to do that today. Conceding six goals is really disappointing, especially when you consider our goal difference. We need to try and play like we did in recent weeks against Frankfurt. Three points against them would be huge. This defeat against Bayern will not knock us off course. We have dealt well with setbacks this season and we will once again now.
✎
✓