Thomas Reis: Focus on ourselves, not the table
Thomas Reis spoke to the media about Saturday's (12/11) 2-0 defeat to FC Bayern at the post-match press conference. His opposite number, Julian Nagelsmann, spoke just to the TV cameras, while Alexander Schwolow and Marius Bülter also gave their thoughts on the final game before the break for the World Cup.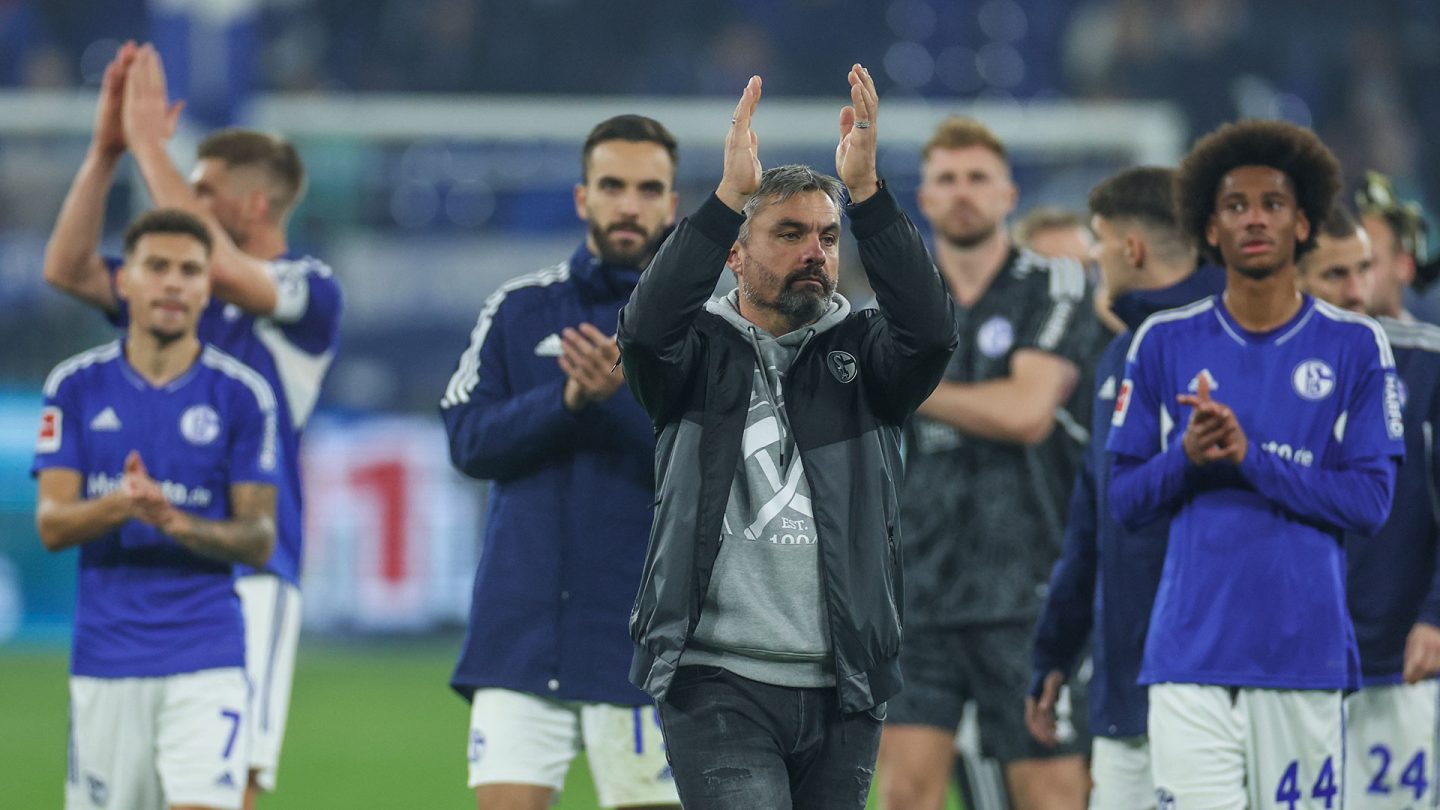 Thomas Reis:
We did well in the first half. We were active and had some chances too. Marius Bülter unfortunately couldn't manage to beat Manuel Neuer. Overall though, we have to accept that our opponents were simply better than us tonight. They showed their quality throughout. Nonetheless, we still had hope that we could get something from the game after the first half, but we made our lives difficult with our poorly taken free-kick, which led to their counter-attack and second goal. I think the team has improved over the last few games. We would obviously have liked a few more points, and definitely had the chance to get some in Bremen in particular. We will be chasing teams down in the second half of the season. We will start in 18th and need to just focus on ourselves and not the table. Our aim has to be to just keep on picking up points every week.
Julian Nagelsmann:
It was a deserved victory. Jamal Musiala set up two goals again tonight, he's had a brilliant first half of the season and will hopefully be even better in the World Cup and after the winter break. We will use the time off to analyse what we can improve on. I hope things can carry on like this next year. If they do, anything is possible.
Alexander Schwolow:
I think we played well despite losing. We kept things fairly tight, especially in the first half. We defended really well against one of the world's best teams. You can't keep a side like Bayern at bay forever though. We were unfortunately second best for a couple of their attacks. It could have been a really tough day for Bayern had we gone ahead. We had the odd chance here or there. We wanted to be brave and find the right moment, not just by playing long balls but by playing football too. The table is obviously not a pretty sight for us going into the long break now and it hurts to be five points adrift. However, I think we have improved our form in recent games. We need to build on this – we've still got 19 games to go.
Marius Bülter:
We did really well in the first half. We had a number of good counter-attacks that were dangerous. With a bit more luck, we could have scored a goal. Their goal just before the break didn't feel like it was really coming. Things got really difficult after they made it 2-0 at the start of the second half. Bayern were clever in the way they saw the game out – we failed to get any more shots away. Despite the defeat, I think we're improving game by game. We've got a long winter break ahead of us now and we will work really hard during it. We have to improve everything we've done well so far.
✎
✓