Thomas Reis: We're back!
Schalke have now won back-to-back games and are unbeaten in six matches in the Bundesliga. Thomas Reis spoke to the press after the 2-0 win away to his former side VfL Bochum on Saturday (4/3). His opposite number Thomas Letsch, as well as Ralf Fährmann and Moritz Jenz, all gave their thoughts on the game too.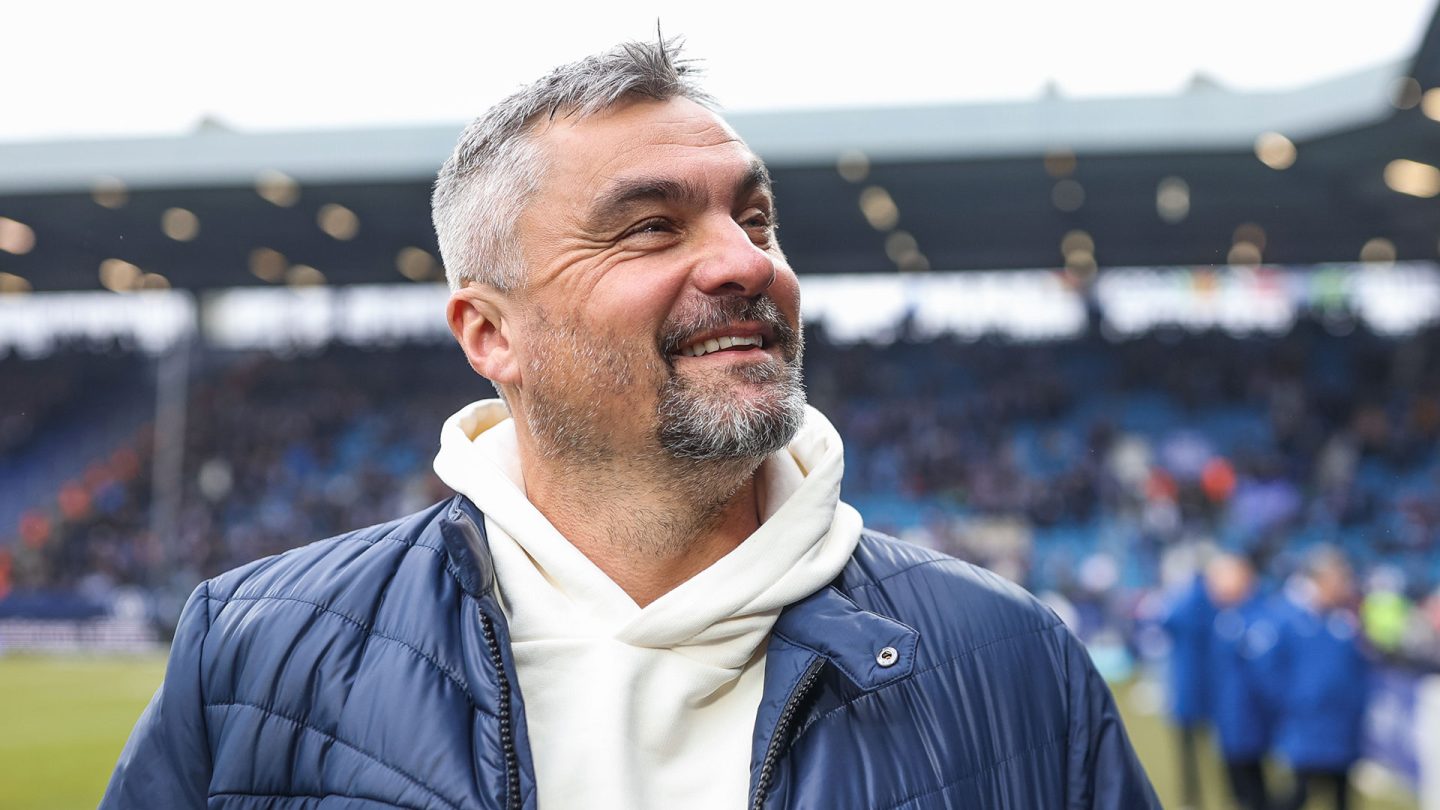 Thomas Reis:
The win today was extremely important for us. I'm pleased and proud that my lads gave 100% again. VfL were better than us in the first half. They got stuck in more and had the better chances. We weren't good enough on the ball when we looked to break on them. We were lucky to go ahead from a badly defended cross at the end of the first half. I have said a number of times in recent weeks that you need to earn luck like this. We had it on our side today.
This win in Bochum is a big step for us, but we've got a long way to go yet. We're pleased that we've been able to close the gap and overtake them. We know that we have to keep on picking up points if we're to survive. We've got the Revierderby up next. They are in great form but we're at home. We're back and we want to show everyone that!
Thomas Letsch:
Today went totally differently to how we'd hoped it would. We've missed a big opportunity and it's our own fault. You should at least go into the break at 0-0 if you're not going to take your chances. I told the players after the game that we've got 11 matches left and we're going to be put to the test. We haven't been good enough in recent times. We've blown the good position we were in. However, we're definitely not relegated yet. Today's game against Schalke wasn't decisive.
Ralf Fährmann:
Getting a Bundesliga away win after so long without one feels really good. We have also managed to climb a place in the table thanks to this victory and we're no longer bottom! I have said time and time again that we have to pick up points – as many as possible. Winning your own games against other teams down the bottom is really important. We're well aware of what the table looks like right now. We have to keep on going like we are. Today's game definitely wasn't the best to watch, it was really scrappy.
Moritz Jenz:
Games like these are always really intense. It was a clash against a side near us in the table and only a few minutes down the road from us. We therefore knew what to expect and fought as hard as we could. I like games like this and I'm happy that we got the three points, plus we kept another clean sheet. We'll take the positives from today and now look forward to the derby at the VELTINS-Arena next week. We're now unbeaten in six games and we want to extend that run in front of our own supporters.
✎
✓