Marius Bülter: Our game is defined by emotions
Marius Bülter scored for FC Schalke 04 in the 12th minute of injury time in a vital 3-2 win against 1. FSV Mainz 05. The striker didn't let the pressure get to him, as he stepped up to the spot and slotted home the winning goal.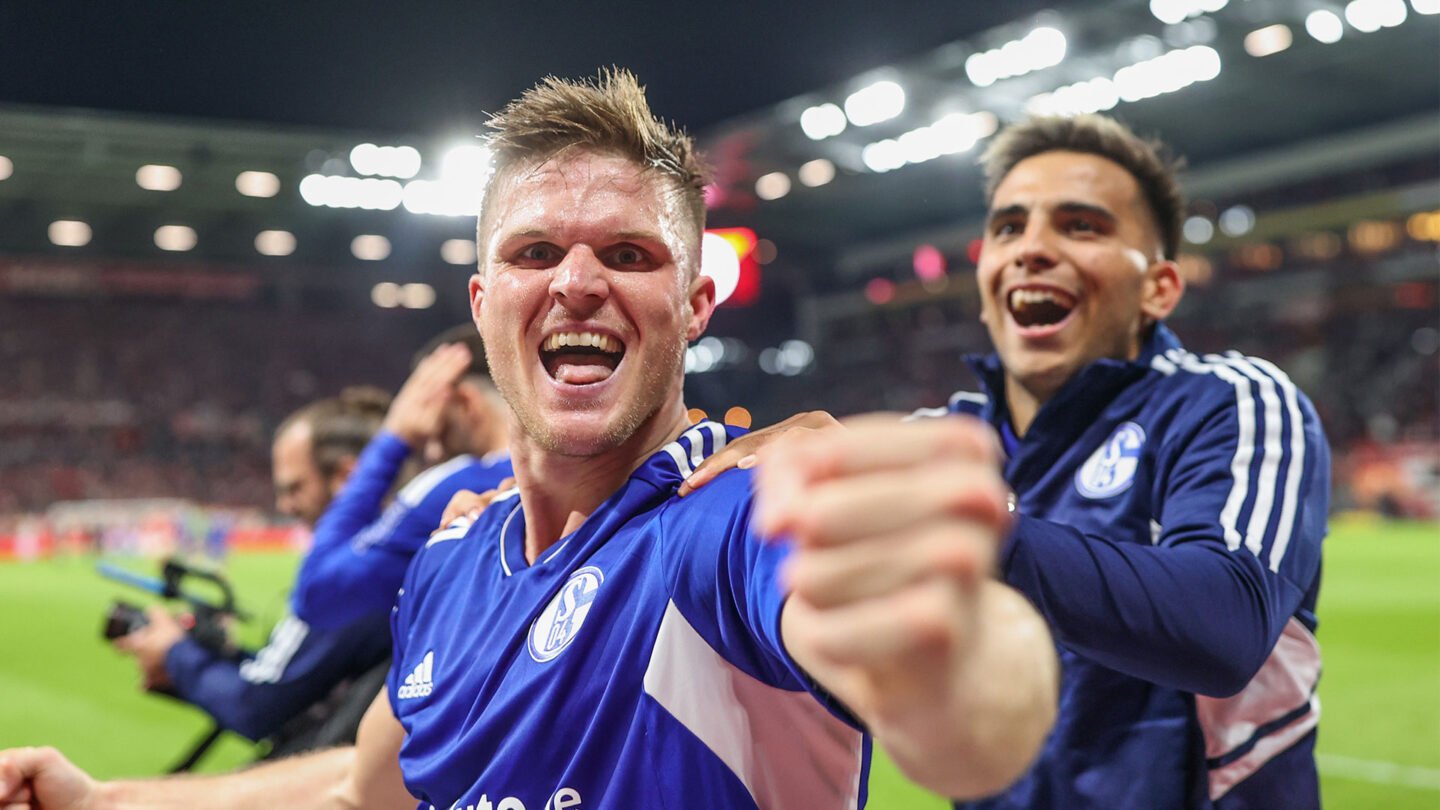 Four of the 30-year-old's 11 goals the season have come from the spot, while he is also Schalke's top goalscorer this season. Three of Bülter's goals have come in injury time, as was the case in Mainz last time out. 
"It wasn't the first penalty I've taken under pressure. However, it was a bit more serious today. The three points were extremely important as we only have a few games left," said Bülter. "You're definitely feeling nervous then. But, all you can do is try to tune out what's happening around you and believe that you're going to score."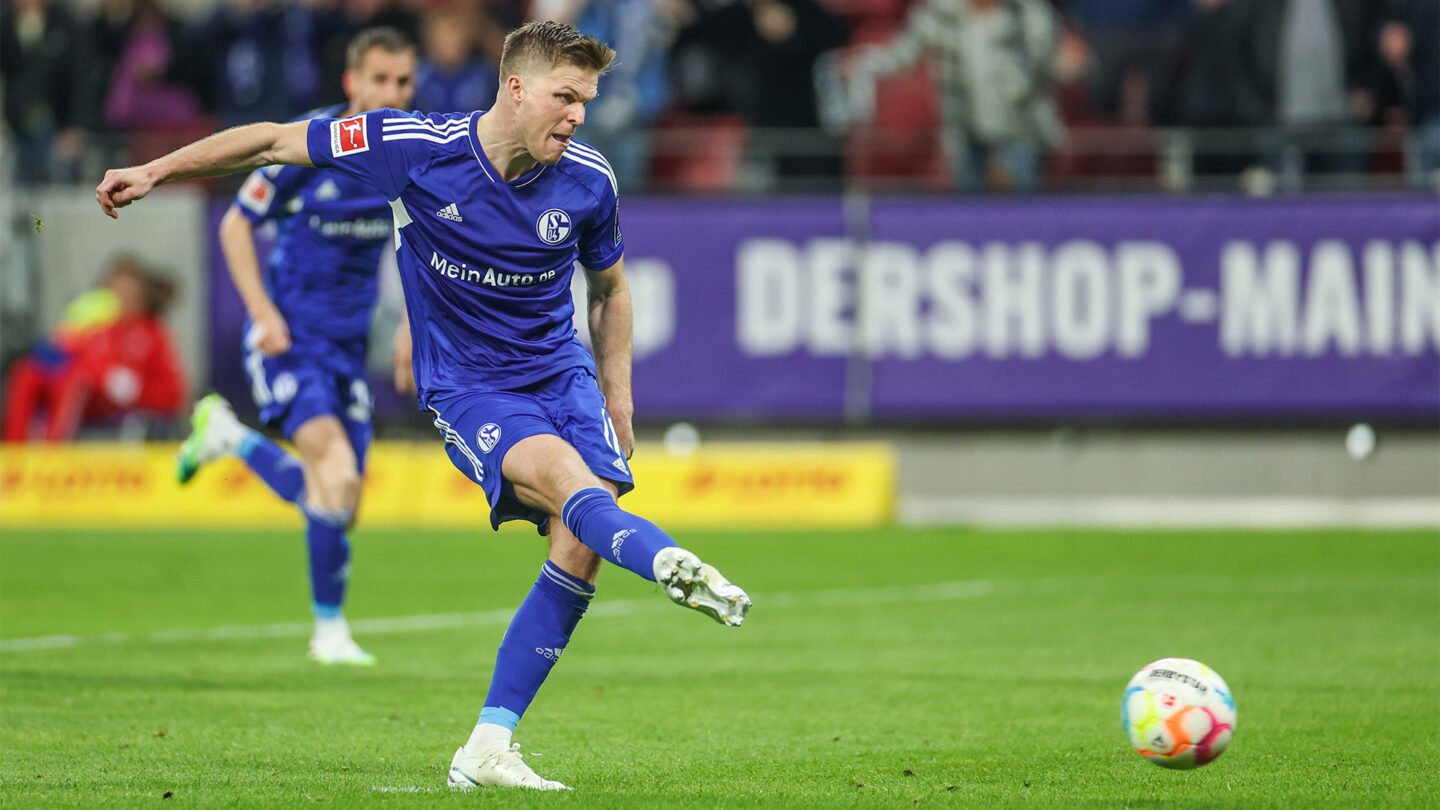 The striker was well aware of the pressure he was under: "If I'd missed, then I'd be stood there looking silly. Now, I'm able to stand here and say that it's a great feeling." Bülter is known for being able to keep his cool, even in the most hectic of situations. This quality was evident when he put the Royal Blues 1-0 up against Mainz (26'), when his opponent didn't fall for his first attempt at a step-over. "He didn't fall for either of the first two I tried, so I just had to attempt a third one," Bülter said nonchalantly. 
Ready for the season run-in
Bülter's opening goal put the Royal Blues on the path to victory, as they went on to record enough chances to score more than the three goals they'd end the night with. Mainz's goalkeeper Robin Zentner was in incredible form on Friday night, keeping his side in the game on numerous occasions. "Our game is defined by emotions," said Bülter. These emotions are transferred from the fans in the stands to the pitch, each and every week. 
Once again, Schalke were up for the challenge and picked up points for the second weekend in a row. This time, it was Bülter who took on the role of match-winner, after Dominick Drexler had done it last weekend. With only a handful of games left to play, the Royal Blues have proven that they are ready to fight right until the end. 
✎
✓