Frank Kramer: We weren't compact enough for their goal
Youssoufa Moukoko's goal decided the Revierderby for BVB on Saturday (17/9). Both head coaches spoke about the game at the post-match press conference, whilst Alexander Schwolow and Tom Krauß also gave their thoughts.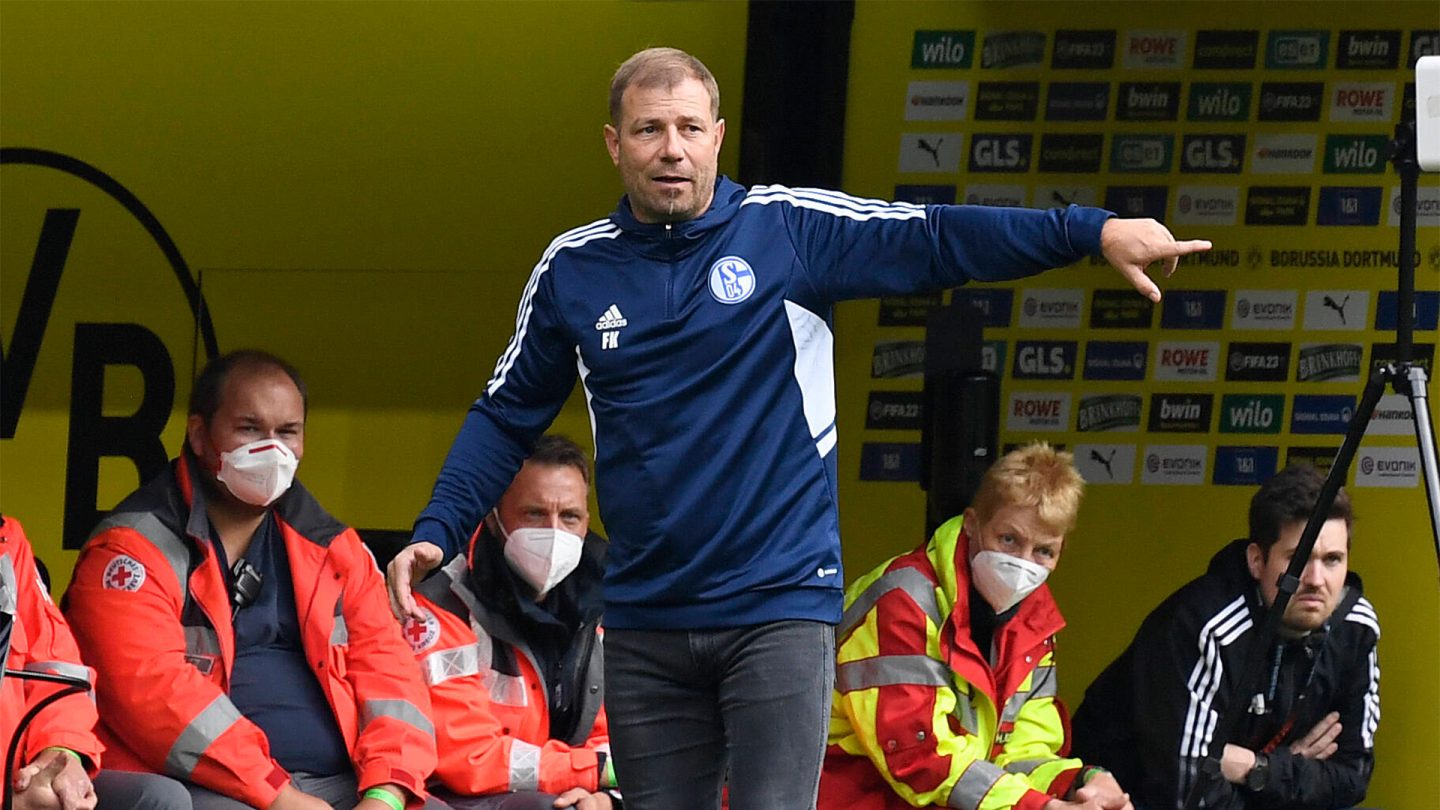 Frank Kramer:
We fought really hard in an intense game today. We had a few moments with the ball in the first half in which we could have knocked it about a bit more. We played with real power and were focused at the back, they didn't have many chances. The pressure kept on increasing throughout the game and we couldn't stop that. We were too sloppy on the ball to create chances. Our defending for their goal wasn't solid enough. We didn't stop the cross and didn't pick up the attacker in the box and that meant we went behind. Even though we gave everything at the end, we couldn't get back in the game.
Edin Terzic:
It was an intense derby. We started well and were aggressive. We did well until we got into the final third. Our final ball or cross wasn't good enough, and we didn't have the numbers in the box. Schalke were extremely disciplined and compact in defence. We knew it would be a game full of passion and emotion.
Tom Krauß:
We kept a clean sheet for almost 80 minutes and then weren't on our toes for their goal. That's enough to lose a game, especially against a team with the quality they have. We desperately wanted to take something from today and waited for our moment, but it simply never came. We knew we'd need a strong performance from our goalkeeper today and Alex gave us that. We all have to defend well for 90 minutes against a team like that, we didn't in one moment and then lost the match. It was a good experience and I want to win the reverse fixture now.
Alexander Schwolow:
The result is really disappointing. I felt like I did well and helped the team a lot when they needed me. It was a good team performance and we managed to keep their attack fairly quiet. We were a little too passive in the second half and sat too deep. It was then too hard to get up the pitch. We should have been a bit more attacking perhaps. It wouldn't have been easy though, considering how good they are with the ball.
✎
✓