Thomas Reis: We never gave up
The 100th Revierderby in the Bundesliga ended 2-2 between FC Schalke 04 and Borussia Dortmund on Saturday (11/3). Head coaches Thomas Reis and Edin Terzic discussed the game at the post-match press conference, while Marius Bülter and Ralf Fährmann also spoke to the media.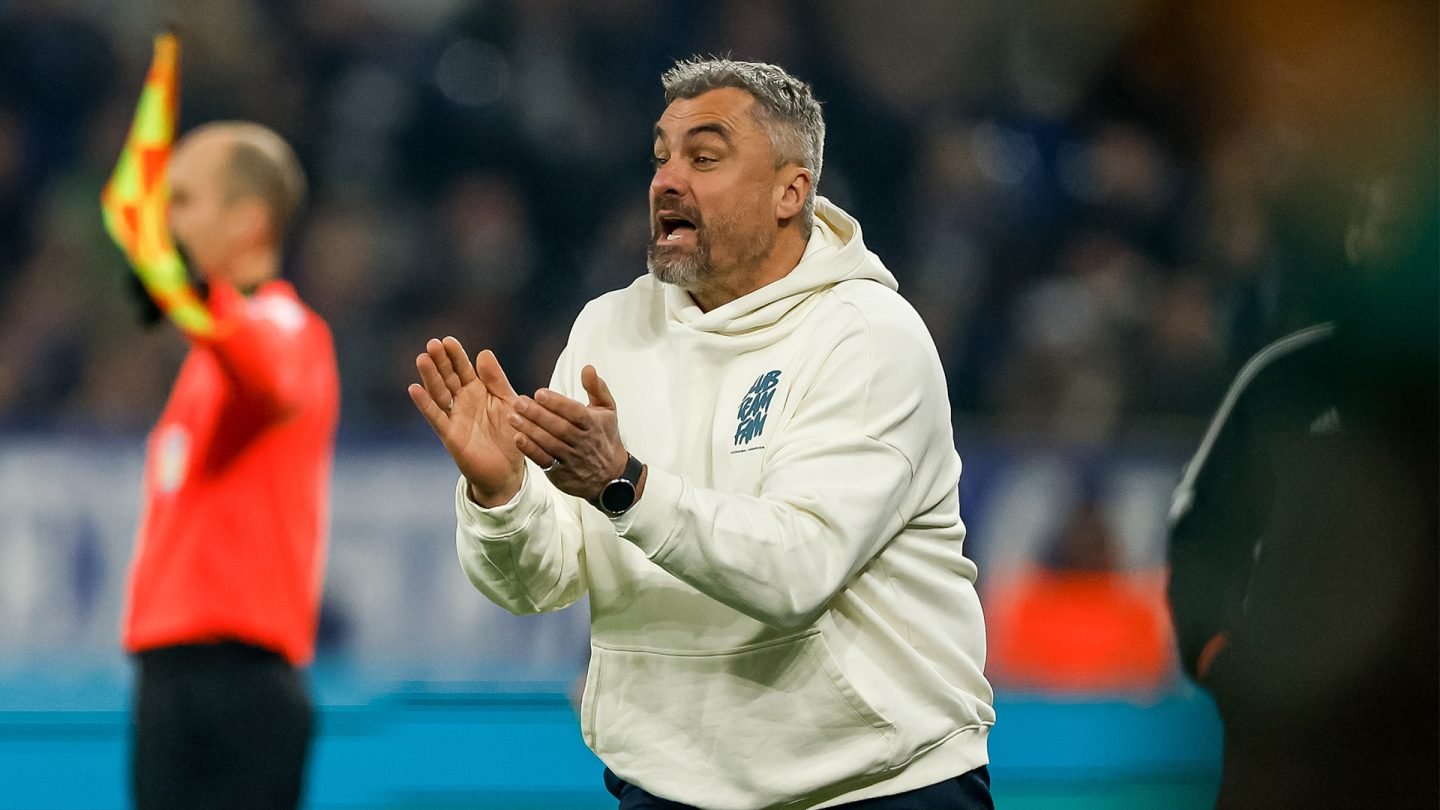 Thomas Reis:
It was clear that Dortmund had more individual quality across the 90 minutes, but we could have gone ahead via Rodrigo Zalazar's chance. We have Ralf Fährmann to thank for keeping us in the game time and time again. BVB deserved to take the lead, but we never gave up and kept fighting. The gaps were too big in the first half, our pressing wasn't good enough. We improved on this after the break. We're pleased to have taken a point off a strong opponent. Our feet will remain firmly on the ground though, we have to pick up many more points still. We've got another tough game next weekend. We have to fight hard for every point.
Edin Terzic:
We said before the game that there will be two options. Either we fall into the trap of a passionate game full of emotions, which would be tight, or we remain calm and try to win the game by playing good football. We did that in the first half and controlled the game nicely. We created a number of good chances. We stopped doing that after the break and then the game was hectic, just like Schalke wanted it to be. We threw the win away and are heading home with just a point now instead.
Marius Bülter:
You don't get many chances to attack Dortmund because they are such a good team. The atmosphere was incredible, we were able to soak it up in the final few minutes. Things got really emotional after the game. Coming from behind twice against a strong opponent is a good feeling.
Ralf Fährmann:
We fought extremely hard and deserved the point. Dortmund had more of the ball and more chances. We showed what we're about once again and kept on fighting back. Not many people would have believed a few weeks ago that we could go on a run like this. We're pleased to have given the fans something back.
✎
✓