Dominick Drexler: The reward for a hard-fought 90 minutes
The Royal Blues' fans had to wait so long after four goalless draws in a row, so they showed their joy all the more when Dominick Drexler made it 1-0 against VfB Stuttgart on Saturday (25/2). The Schalke supporters rocked the VELTINS-Arena as they have done many times before.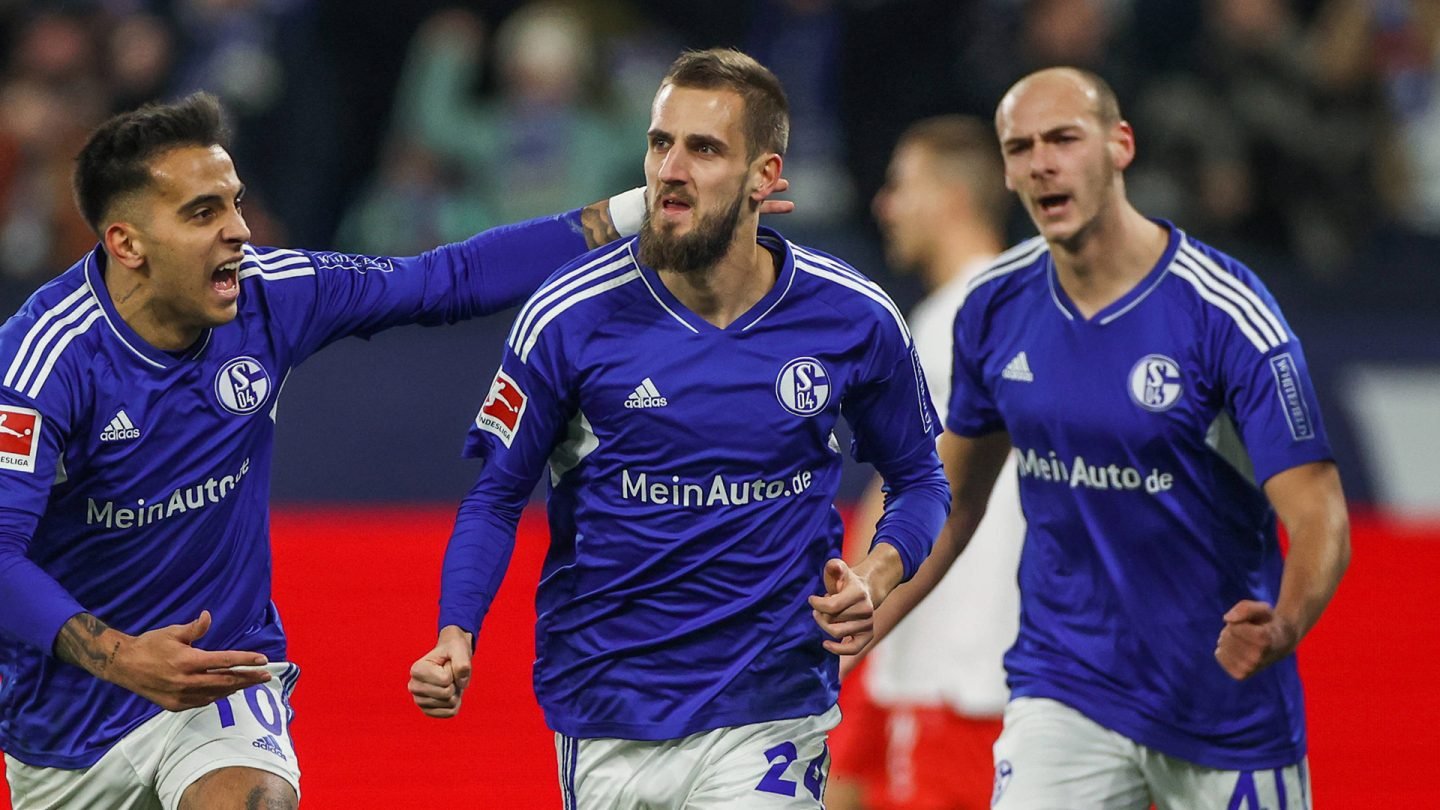 Ralf Fährmann hit a long ball in the tenth minute to the left; Henning Matriciani played it on to Michael Frey, who put a perfect cross into the middle. Dominick Drexler got onto the end of it, beating VfB defender Borna Sosa and heading the ball into the net. "The manager demands these kind of runs," said Drexler, and they have been practising them in the past week, with clear success.
Little relief in the second half
The early lead gave the team security in the first half, and thanks to Marius Bütler's wonderful back-heel goal half an hour after the first, Schalke went into the break with the score 2-0. After the restart, however, the visitors created a lot of pressure, and the Royal Blues found little relief. "We have to do a lot better in that respect. We nearly threw away the reward of the last few weeks, because the four draws are worth a lot more with this win," Drexler said in criticism of the second-half performance.
Starting a streak in the second half of the season
Picking up three points against a direct opponent in the relegation battle is "extremely important," said the 32-year-old, but this third win of the season should not be where it ends. "I have always said that you have to start a streak in the second half of the season," stated the midfielder, who already has his sights set on the next two games. "Now we have two local derbies coming up, we'll take this win with us and try everything to work our way from the bottom of the table."
You have to admire how the fans have been behind us throughout the season.
These games need to be contested as successfully as possible together with the Royal Blue supporters. "You have to admire how the fans have been behind us throughout the season," said Drexler, who thanks them for their support in both good and bad times. After the win against VfB, the team stood in front of the Nordkurve for longer than usual. "It gives you goose bumps and you get roused up for the next two games. That's a reward for 90 minutes of battling."
✎
✓