Frank Kramer: "Take our emotions and convert them to positive energy"
After 574 days – or in other words: after a year, six months and 28 days, the biggest derby in German football returns on Saturday (15:30 CEST). For Frank Kramer and nearly his whole squad, this will be the first Bundesliga meeting against the Black-Yellows. "Our team are curious and are approaching the game in high spirits. "We don't see this game as routine," said the Royal Blues head coach, "but we're looking forward to the derby and want to enjoy ourselves."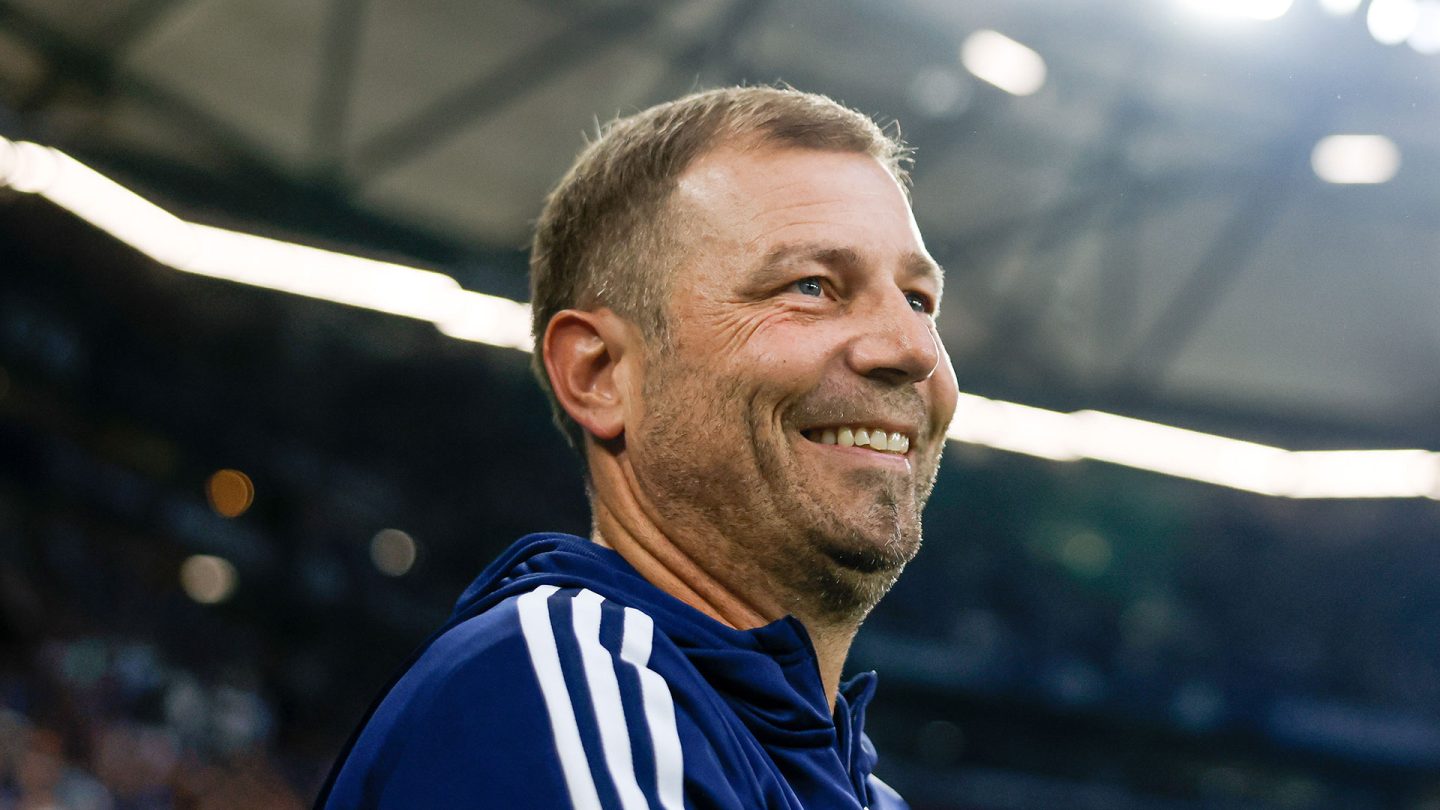 Kramer further reported that he and his side are feeling the emotional that come with this sort of game. "What will be decisive is that we remain fully focused. We want to take our emotions and convert them to positive energy on the pitch. We will need this positive energy to play a good game against a tough opponent," the 50-year-old said, noting Dortmund to be the favourites.
We've got to be powerful in the midfield and resist aggressively
It will therefore be critical that "we perform courageously and are active for the whole 90 minutes," Kramer explained. "Of course, we know that Dortmund will try to utilize their quickest, most mobile players. That's why we've got to be aggressive in the centre and resist aggressively. We've also got to look for our own opportunities and have plenty of readiness. We are going to need it all: passion, resilience and determination."
Defensive duo to miss the derby
Schalke will be making the short journey to Dortmund without Marcel Kaminski. The Poland international missed the last two games against Stuttgart and Bochum due to a wound on his calf, upon which a minor operation was conducted on Tuesday after it did not heal as quickly as the club had hoped. Cedric Brunner also misses out due to muscular issues.
Kramer naturally kept tight lipped regarding team selection and tactics just two days before the match. "I think you'll understand why I'm not talking about the line-up," Kramer told the press with a chuckle. "One thing is for sure, though – everyone in the starting 11 will give it everything." The last training session of the week is on Friday, and will be open to the public, getting started at 15:30 CEST at Schalke's training ground.
The Knappen are also counting on the fans' support on matchday. "We know that many of our supporters will be at the stadium, cheering us on loud and proud. We've got to take that, and everything that the opponent throws at us, as a challenge and motivation."
✎
✓