Cedric Brunner: We need to keep on believing
The Royal Blues rescued a point with a late goal against Eintracht Frankfurt on Saturday (20/5), but were still not happy with the 2-2 draw. Thomas Reis, his opposite number Oliver Glasner and Cedric Brunner spoke to the media after the game.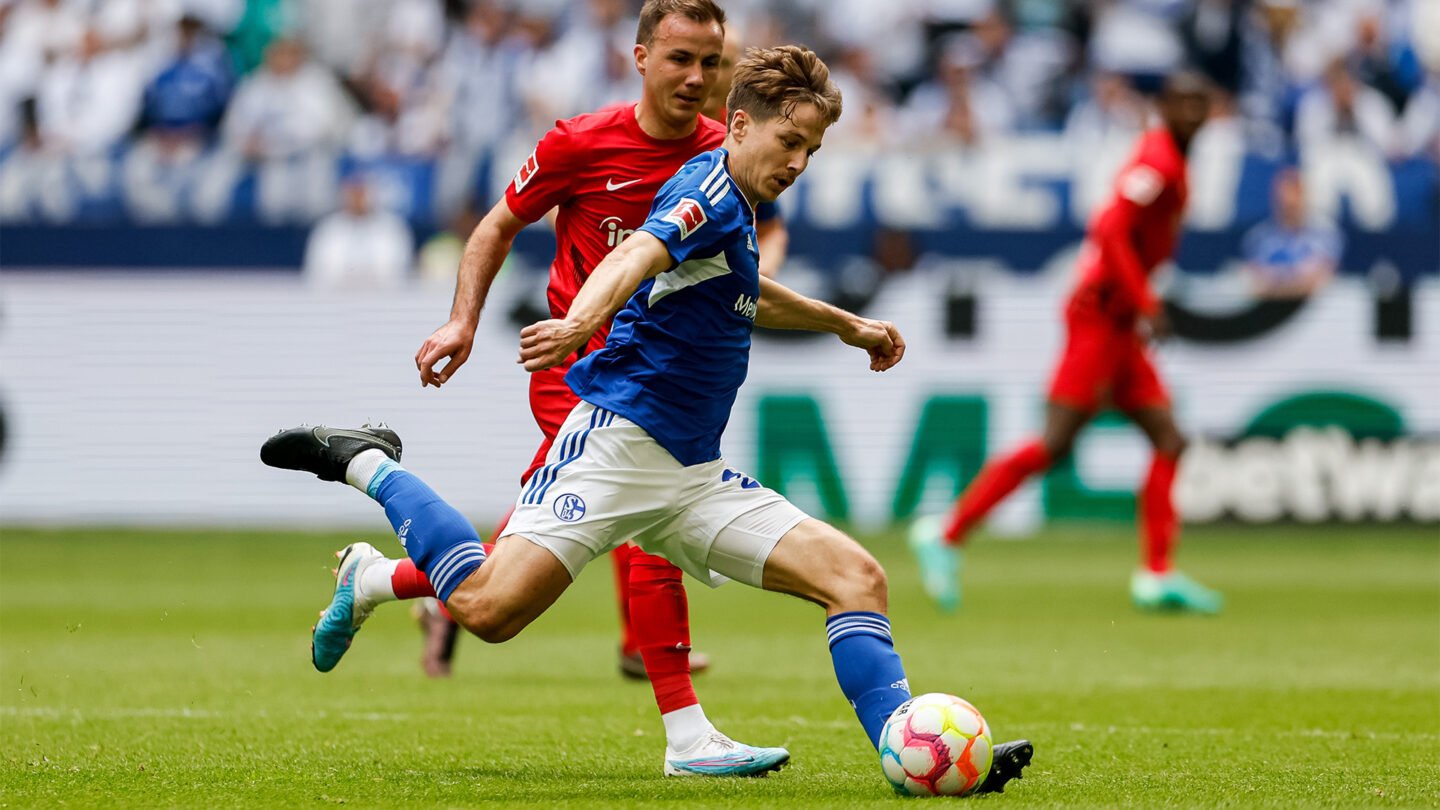 Thomas Reis:
We had all hoped for more and wanted all three points, which we unfortunately didn't get. We started really well with the headed goal, but the game was pretty chaotic after that. Their first goal was frustrating, I hoped it would be ruled out for a foul. Nevertheless, we could have defended it better. We were too far away from our opponents and gave them the chance to get close to our box. He had a free shot and scored it. Eintracht then took the lead in the second half after a simple mistake by us. My team pushed for the equaliser and then the winner, but it unfortunately wasn't enough. Even if today hurts, we have to recover well and then prepare for Leipzig. We'll then find out how important this point actually is.
Oliver Glasner:
Going behind in the first minute in front of an incredible atmosphere like that only makes things more difficult, but I thought we reacted brilliantly. We gained control of the game and kept pushing forward. We deserved our equaliser and then invested a lot to take the lead. It's therefore really frustrating that we conceded again after a basic error.
Cedric Brunner:
I wanted to cross the ball and then Christopher Lenz shoved me and landed on my thigh. Things got emotional in the dressing room. We didn't say much – the point isn't really good enough for us. We need to keep on believing, even if the game in Leipzig will be really tough. We've got 90 minutes left to play and anything is possible.
✎
✓