Kenan Karaman: I still can't quite believe it
A Revierderby goal is always special, but for Kenan Karaman, it meant so much more. The substitute's 79th-minute header drew Schalke level for the second time in the match against Borussia Dortmund. It was a symbolic goal, above all for Karaman himself.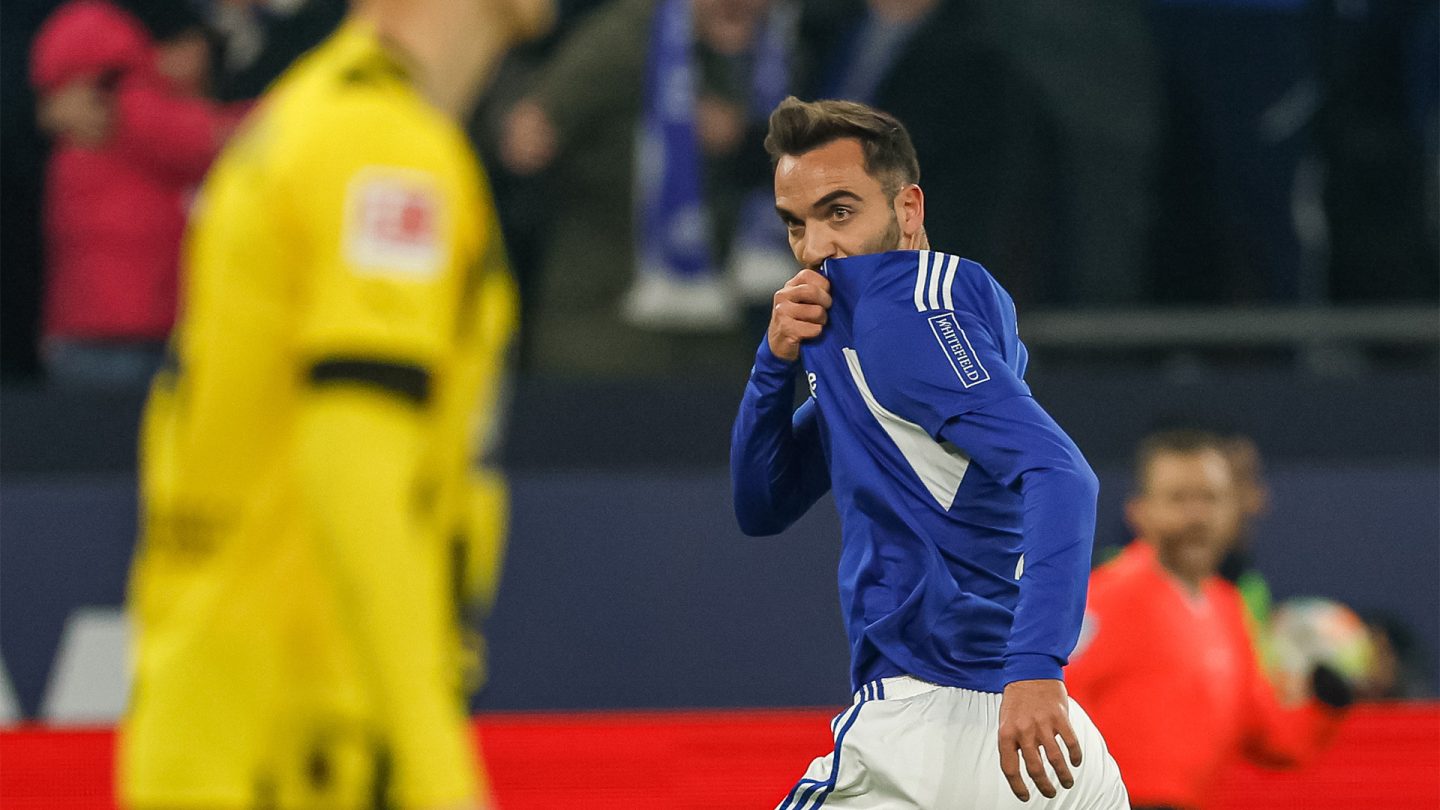 The summer signing hasn't exactly had an easy time from a footballing perspective: 12 appearances, just four of them starts, and he's only played the full 90 minutes on one occasion. Karaman appeared in just 39 minutes of S04 previous seven matches before the derby. "Of course, you always want to play, and so I was obviously frustrated," Karaman was open and honest about his playing time, but the attacker hasn't let himself get down about it, quite the opposite, in fact. "I went to chat to the coach and told him that I'm fully behind him and the team. I just wanted him to know that I'll always be there when needed." 
Opening his Schalke account in the derby
Karaman kept working hard, completing extra sessions alongside team training and got his chance in the derby. Thomas Reis brought him on for Rodrigo Zalazar in the 68th minute, and 11 minutes later the substitute found himself at the celebrating with the fans in the Nordkurve. The 29-year-old's perfectly placed header made it 2-2, with what was his first-ever goal for Schalke 04: "I still can't quite believe it. It was one of the best moments of my career. To score my first Schalke goal in the derby and then to celebrate in front of the Nordkurve – it was special!" 
It wasn't just the goal which gave him goosebumps but also the moments after the final whistle. The bond between team and fans is solid as a rock, as for the seventh game in a row, our opponents were unable to come away with a victory. "It gives us a boost for the next few weeks," summarised the goalscorer as he looked ahead to Augsburg. "We all need to carry on like we are, everyone together. We've got such a strong bond. Everyone's giving there all, and you can clearly see it." Not much more needs to be said there.
✎
✓