Thomas Reis: We gave our all and got stuck in
Schalke were held to a 0-0 draw at home to 1. FC Köln on Sunday (29/1). Head coach Thomas Reis, his opposite number Steffen Baumgart, Simon Terodde and Danny Latza spoke to the media after the game.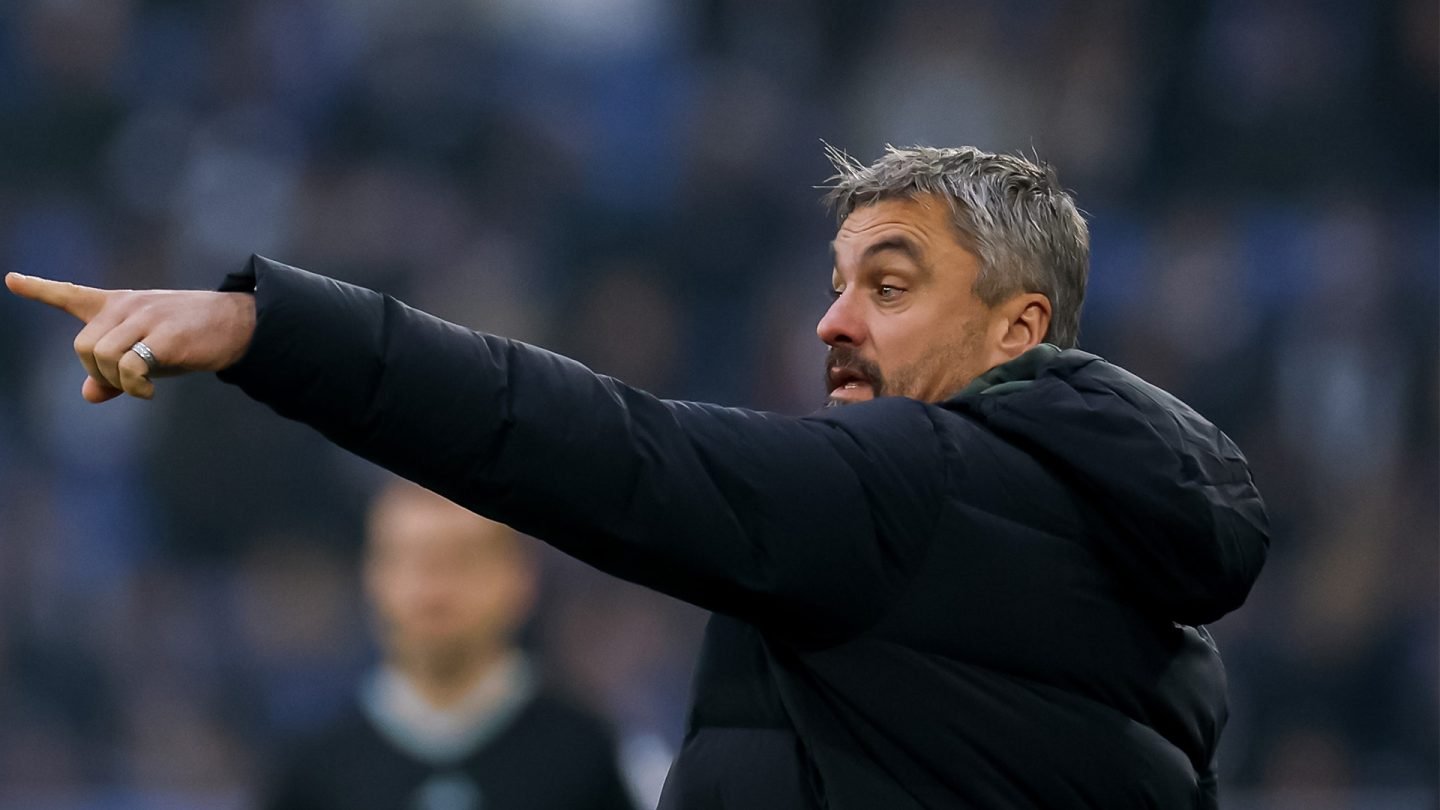 Thomas Reis:
My team gave their all and got stuck in. We knew that Köln play with real intensity. We wanted the three points today, but a few minor things cost us. I think it was a good reaction, even if the result still hurts. We have to live with a 0-0 draw. We hoped the ball would go in for us at some point and it didn't. We played against a really good side and I'm happy my team worked so hard. That's what we want from the boys. We need more points, but the performance was acceptable.
Steffen Baumgart:
It was an even game in my opinion. We're happy with the point, we worked hard for it. We defended well apart from two or three moments, which is just how it is in football. We defended well and are going home with a point, so I'm satisfied.
Simon Terodde:
We knew that Köln would play at a high intensity. It felt good on the pitch. Köln basically had no chances, but we were a lacking a little something up front – we could have been more direct. This is the kind of game that you normally need to win with a late goal from a set piece. We've put the first half of the season behind us now, we know what we're still playing for.
Danny Latza:
It's hard to explain today's game. We started well and were really getting stuck into tackles. The game was played at a high intensity. Moritz Jenz had the first big chance, but unfortunately it didn't go in. The game was even after that. We gave away too many corners in the first half, which we defended really well. I would obviously have preferred all three points, but we'll take the one point and try to build on it. Keeping a clean sheet is really important – it will give us some confidence and stability. Everybody threw themselves about tonight and we have some positives to take into the next few games. We could definitely have taken all three points today.
✎
✓