Thomas Reis: A hugely disappointing performance
Schalke suffered a heavy defeat at home to RB Leipzig on Tuesday evening (24/1). Both head coaches spoke to the media after the game, as well as Mehmet Can Aydin and Alexander Schwolow.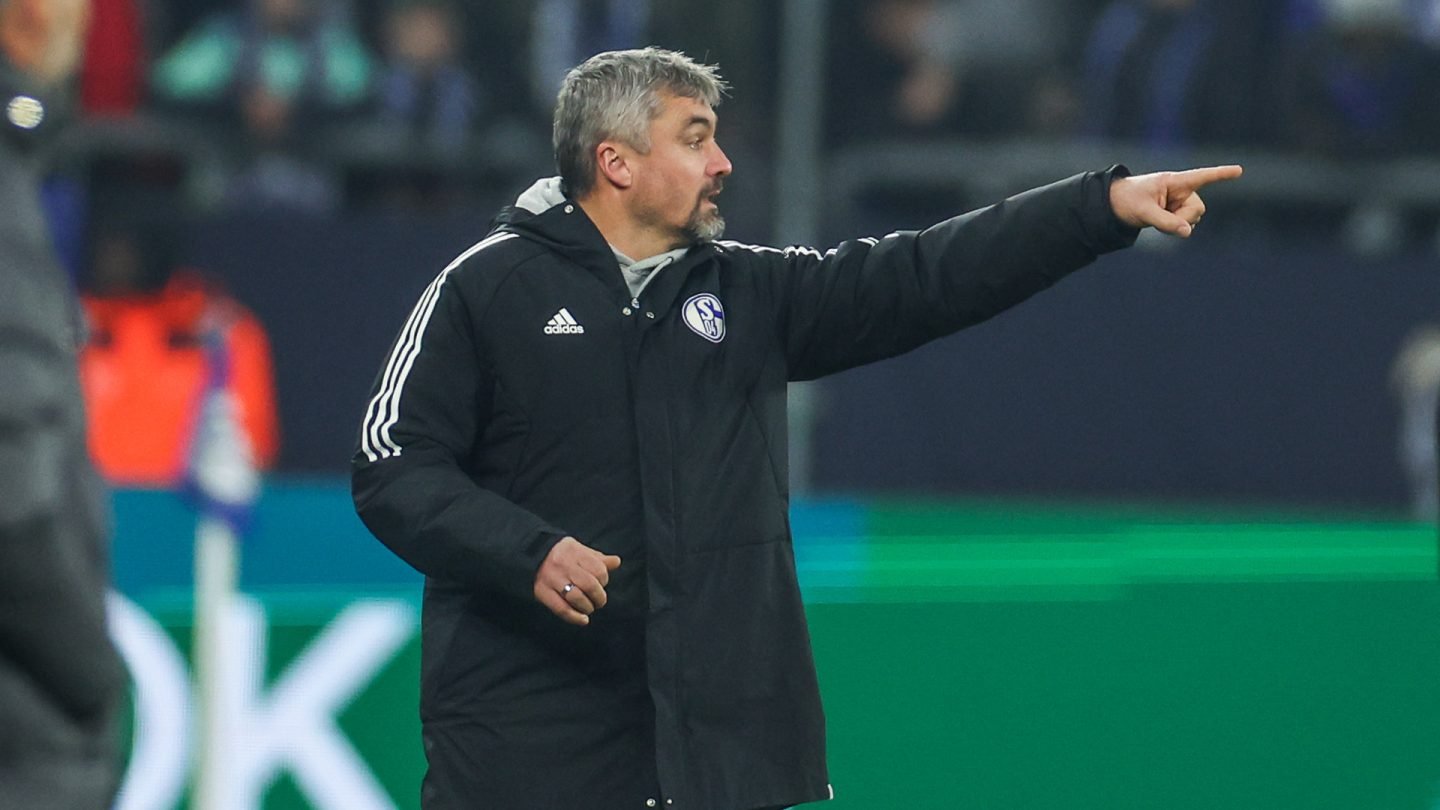 Thomas Reis:
Congratulations to RB Leipzig on a thoroughly deserved victory. It was a hugely disappointing performance by us. We only managed to play like we did in Frankfurt for parts of the second half. I made it clear at half time that we had to be better and had to show some fight and heart, even if we were 4-0 down. We've got no business being in the Bundesliga if repeat the way we didn't make any tackles and how we just let our opponents knock it about like we did in the first half. We knew Leipzig are a really good team. The decisive factor tonight was that we didn't get stuck in and therefore let them get near our box so easily. We have to improve on Sunday.
Marco Rose:
It was an excellent first-half performance by my team. We had a few problems in the second half and Schalke got better. We managed to improve again near the end and scored two really nice goals.
Alexander Schwolow:
The first half was terrible and it was hard to explain really. Things didn't go anything like we'd hoped they would. We let them have too many chances and we all played badly. We have to perform a lot better on Sunday. Today was a really bad day and we'll have to just dust ourselves down.
Mehmet Can Aydin:
We all know how bad tonight was, we spoke about it during the half-time break. We have to put this in the past and make sure that it never happens again. We prepared for this game just like we did the Frankfurt one and we can't explain what's just happened. We put together some decent moves in the second half and had more of a threat going forward. However, we still unfortunately conceded two goals at the end. We have to take the positives from the second half. We have to forget the first half and now fully focus on the Köln game.
✎
✓