Maya Yoshida: Fighting for survival together
Maya Yoshida was forced to miss two Bundesliga matches due to a muscle strain, but the centre-back made his comeback in the 2-1 win against Werder Bremen. Joining him in central defence for the first time since matchday one was Marcin Kamiński.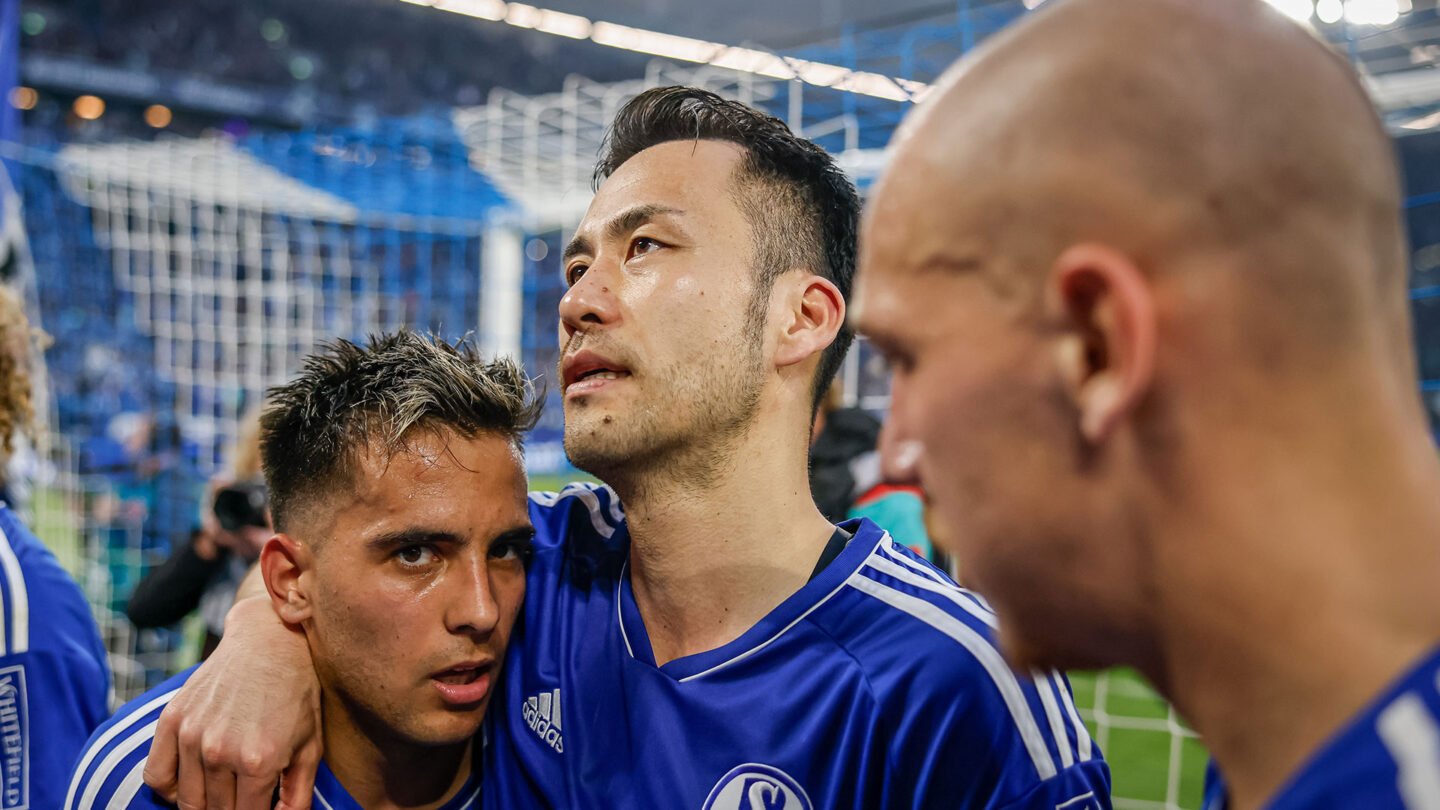 "Marcin also has a lot of experience. I get on with him very well both on and off the pitch," said Yoshida about his teammate. The longer the game went on, the better they worked together. "We've had a few changes in defence recently, so it's even more important that we communicate well with each other."
Passion led to the winning goal
Yoshida was unhappy with his team's performance in the first 45 minutes, but said they turned the game around in the second half with "fighting spirit and determination." "The 60,000 fans in the stadium gave us an extra push, and the last-minute goal was a result of that passion," said the 34-year-old.
It's great to experience these emotions.
A few minutes after Dominick Drexler's winning goal, referee Bastian Dankert blew the final whistle and the team were able to enjoy the victory in front of the Nordkurve. "The atmosphere at Schalke is unique," said Yoshida on the moments after the final whistle, when some players had tears in their eyes. "It's great to experience these emotions, and it's very important that we stay in the league for this club."
Further improve against Mainz
Another important step towards this objective would be a victory this Friday (5/5), when the Royal Blues travel to 1. FSV Mainz 05. "It will be a very difficult game," said Yoshida, aware of the strength of the Mainz side, who were finally beaten for the first time in ten games in last weekend's 3-0 loss to Wolfsburg. "We all have to improve again," demanded Yoshida, who stressed that everyone in the team will give their all to stay in the league, "together as players and fans."
✎
✓