Maya Yoshida: We're moving on, we're looking ahead, we can do it!
Maya Yoshida had a strong tackle percentage on Friday (10/2) and was a big reason why FC Schalke 04 didn't concede against VfL Wolfsburg for the third game in a row. The Japanese player was rarely beaten both in the air and on the ground, so that one of the most prolific attacking line-ups in the Bundesliga (VfL had scored 14 goals in their first four games in 2023) left the VELTINS-Arena empty handed.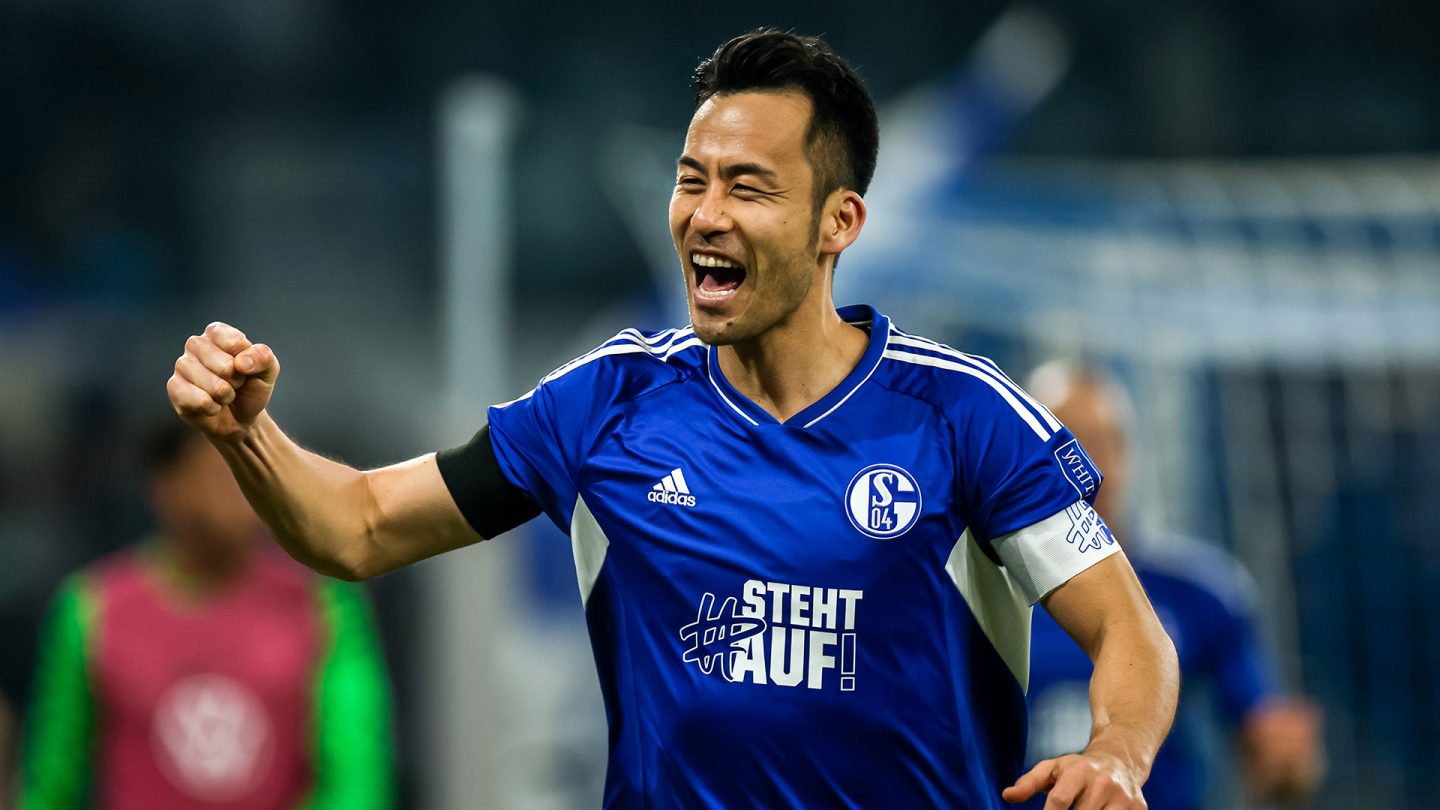 "The fact that we haven't conceded in three games back-to-back feels good. The whole team has deserved it, and it isn't at all easy to do so in such a strong league like the Bundesliga," said the 34-year-old. "On the other hand, it does hurt that we have only got one point again. We deserved more than one point, like in the previous two games."
We deserved more than one point, like in the previous two games.
But goals are what matters when it comes to winning games. "We were so, so close to scoring these goals. We came centimetres away on two occasions," said Yoshida about the two goals from Alex Král and Michael Frey, which were ruled out for offside. "That hurt," he admitted after the officials' decisions. He would have especially enjoyed the fans celebrations after the final whistle: "The support was once again outstanding. I can't put it into words."
It is necessary, however, to shake off the disappointment about another draw, after all, it came against a team aiming to qualify for European football. "We're moving on, we're looking ahead, we can do it!" said Yoshida of the tasks to come. "We still have 14 games left, and there are still points to be played for. If we continue to perform like this, we will pick up more points. We have to take the positives and keep believing in ourselves.
Praise for Moritz Jenz and Ralf Fährmann
Therefore, the team will travel to the capital this weekend with confidence. Yoshida, who made it to the World Cup round of sixteen with Japan, is aware that Union Berlin, a team high in the table, are waiting for them on Sunday (19/2). "But we can hold our own there too," stressed Yoshida, who believes in the qualities of his team. "We are definitely on the right track, performing with more confidence every game after the disappointing first half of the season. At the moment it feels good on the pitch." Yoshida also has praise for his new partner in central defence. "Moritz Jenz brings a lot of qualities, we complement each other well," said the veteran.
During the 90 minutes and in injury time, VfL rarely managed to look dangerous in the Schalke penalty box. And when a Wolfsburg player did get a shot on target, Ralf Fährmann was on hand. "He played very well again. I'm happy for Ralle because I get on very well with him and know what FC Schalke 04 means to him. Whenever I have a question about the club, the fans or the city, I turn to him," revealed Yoshida. "And he has an answer for me every time. Ralle just knows everything about Schalke!"
✎
✓