Peter Knäbel: A special kind of energy
FC Schalke 04 face a huge 90 minutes away to RB Leipzig on Saturday (27/5). Peter Knäbel made it clear that everybody at the club still believes relegation can be avoided.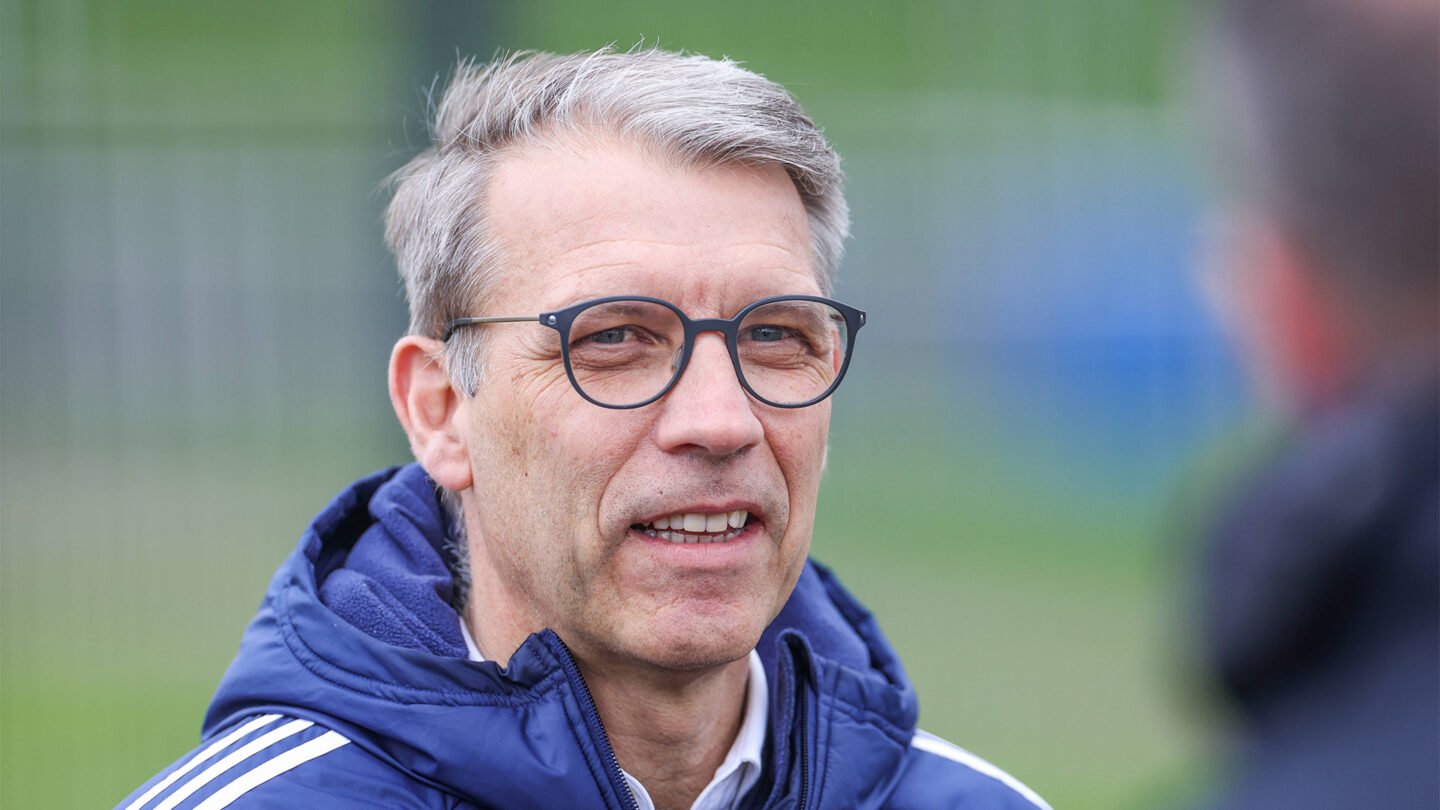 The team's passion, as well as the journey they have been on in recent months, are two things on Schalke's side going into Saturday. "Barely anybody believed in us when our head coach took over with us sat on just six points," reflected Knäbel. The club appointed Thomas Reis back in October 2022.
Self-belief required
The team's development since then has been obvious, with the Royal Blues sat in eighth in a table representing the second half of the season. S04 also showed they can compete with the league's best sides once again last time out, drawing 2-2 to reigning Europa League champions Eintracht Frankfurt. Schalke, just as they so often have this season, dealt with setbacks and fought back courageously against the Eagles. Knäbel wants his team to again play with this kind of self-belief in Leipzig. "The end of the season can provide you with a special kind of energy and the lads are capable of using that," said Knäbel.
Well prepared for matchday 34
The 56-year-old is fully aware of the quality Leipzig possess, but stressed that the Knappen are also able to up their performance levels against teams of this class. The most important thing for him is that "we stay true to ourselves, prepare well and do our own job properly."
We can be proud of our team, who have become a really tight-knit bunch, particularly in the second half of the season.
Any disappointment from last weekend is firmly in the past now, according to Knäbel, and everyone's focus is now fully on Saturday. "The lads have been impressive in training. We can be proud of our team, who have become a really tight-knit bunch, particularly in the second half of the season."
✎
✓