Thomas Reis: Exactly what we've been waiting for
Two first-half goals and some resolute defending at the end saw Schalke win 2-1 at home to VfB Stuttgart on Saturday (25/2). Head coach Thomas Reis and his opposite number Bruno Labbadia spoke at the post-match press conference, while Ralf Fährmann and Tom Krauß gave their thoughts to the media too.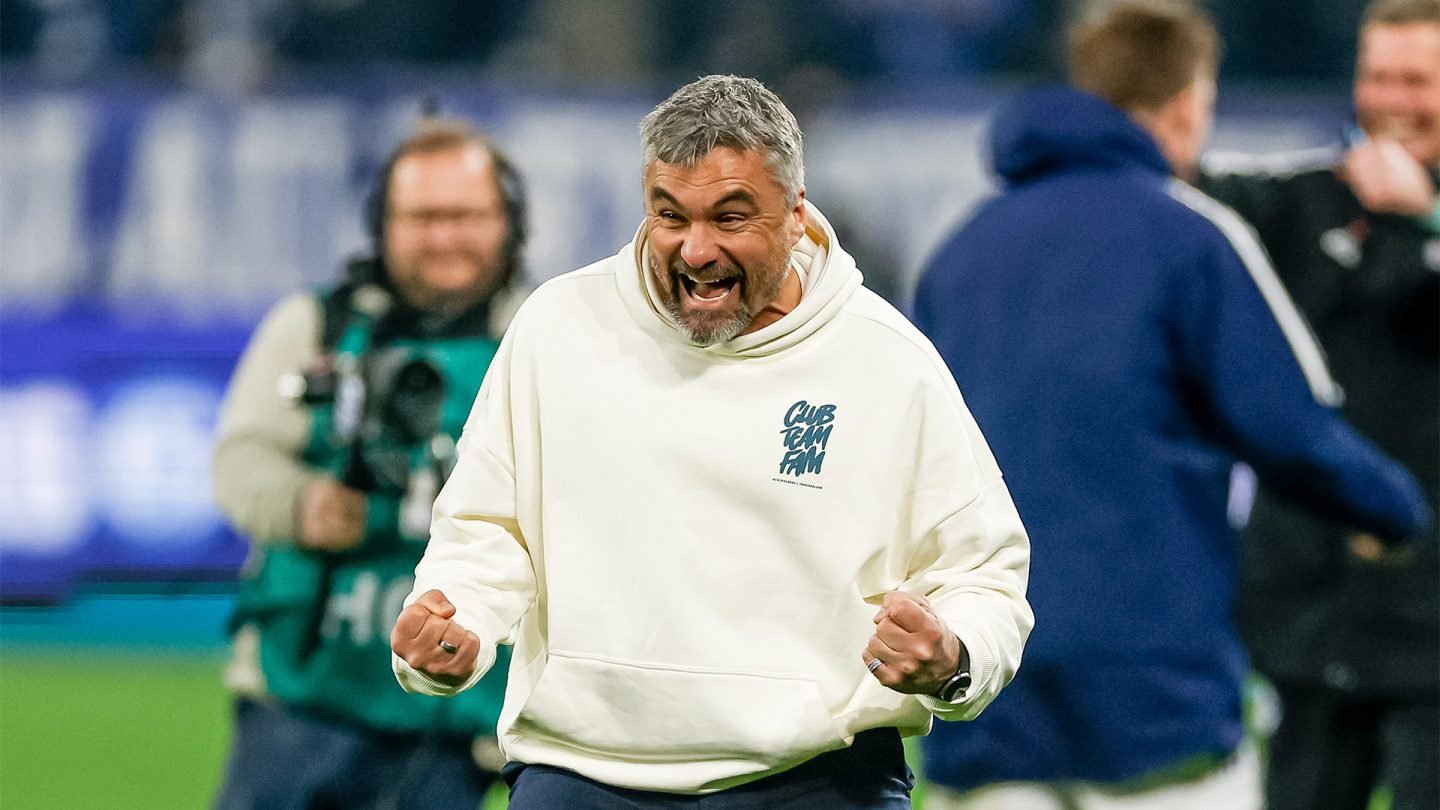 Thomas Reis:
The first half was relatively even, though we had the better chances. We scored two really nice goals, which is exactly what everyone at the club has been waiting for. Stuttgart put us under pressure immediately at the start of the second half. We tried to defend well and keep them at by, but they had us penned in for most of the half. We're happy that we held on to claim all three points and that we've finally experienced that winning feeling again.
Bruno Labbadia:
We wanted to stop Schalke hitting long balls, but we didn't manage to do that. We didn't win enough second balls. Their goals came too easily from our perspective and that was frustrating. We barely turned up in the first half. We weren't brave enough today.
Ralf Fährmann:
The ball swerved a bit for their goal, but I should still be saving that. Thankfully we were 2-0 up at that point and went on to win the game still. I didn't look good for the goal, however I had a few good moments where I earned my teammates' trust back. Every save is important – they give the team confidence in me and let them know that they can rely on me. I've been praising the team's commitment in recent weeks, but we haven't been able to get our reward for it until today. We fought so hard from the first whistle. The second half wasn't great, but our fighting spirit is our biggest quality. The fans appreciated that after the game. This result will give us a real boost – the three points are our reward for all our hard work.
Tom Krauß:
The second half was tough, Stuttgart played really well. I'm happy that we managed to win this game today. It feels great to have secured the victory and to have finally scored again. This will give us a real confidence boost. We showed we have quality up front as well. I'm excited for the coming weeks because we're in good form and playing well at the moment.
✎
✓