Schalke pick up a vital 2-1 win over Stuttgart
FC Schalke 04 defeated VfB Stuttgart 2-1 at home on Saturday night (25/2). Dominick Drexler and Marius Bülter gave the Royal Blues a two-goal lead in the first half, before Borna Sosa got one back for the visitors after the break. Schalke held on to secure a vital three points in the fight for survival.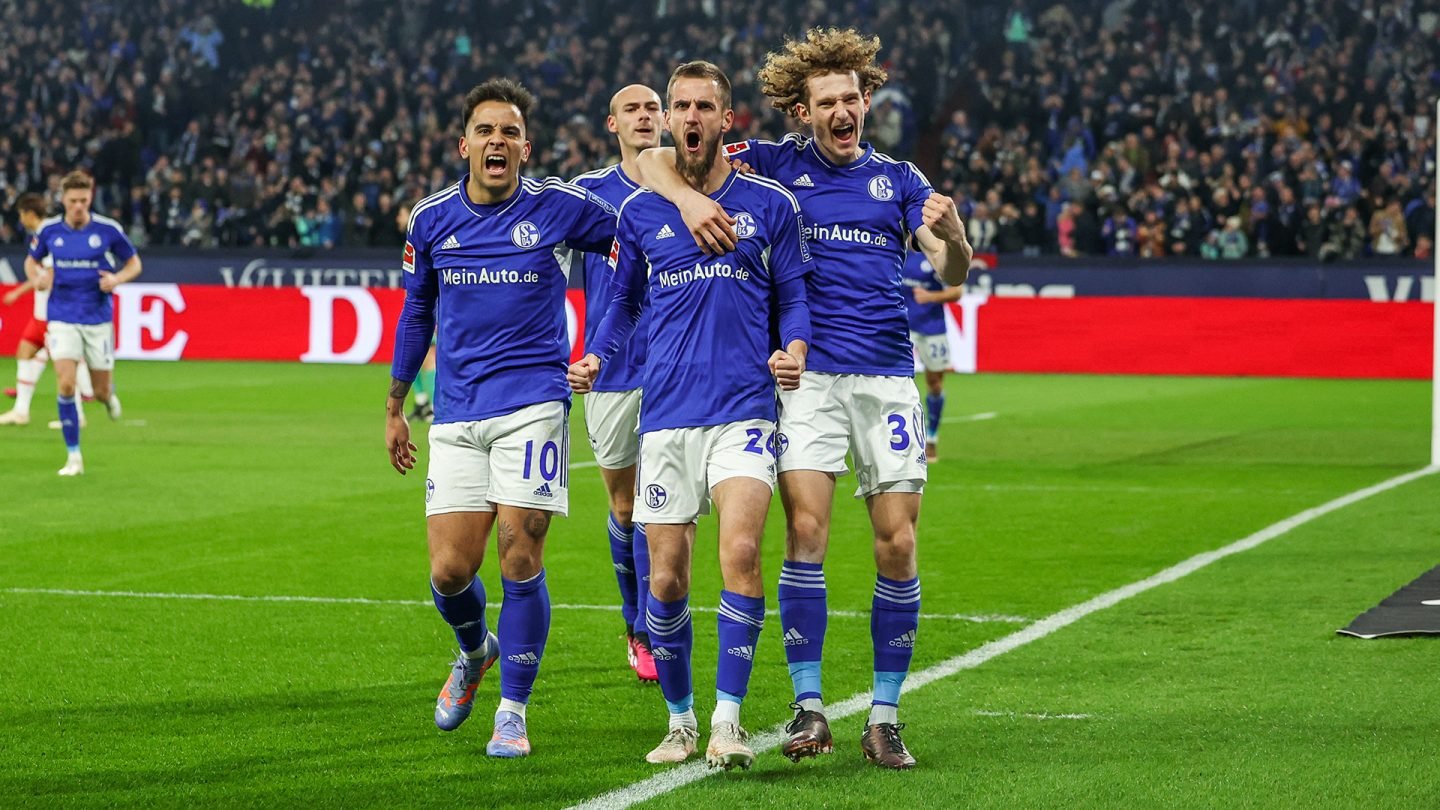 Aydin and Matriciani replace Brunner and Uronen
Thomas Reis was forced to make two changes from the team that drew 0-0 against 1. FC Union Berlin last week. Mehmet Can Aydin and Henning Matriciani replaced Cedric Brunner and Jere Uronen, who both missed out due to injury. Thomas Ouwejan was also ruled out, as well as Soichiro Kozuki and Tim Skarke who also didn't feature in Berlin.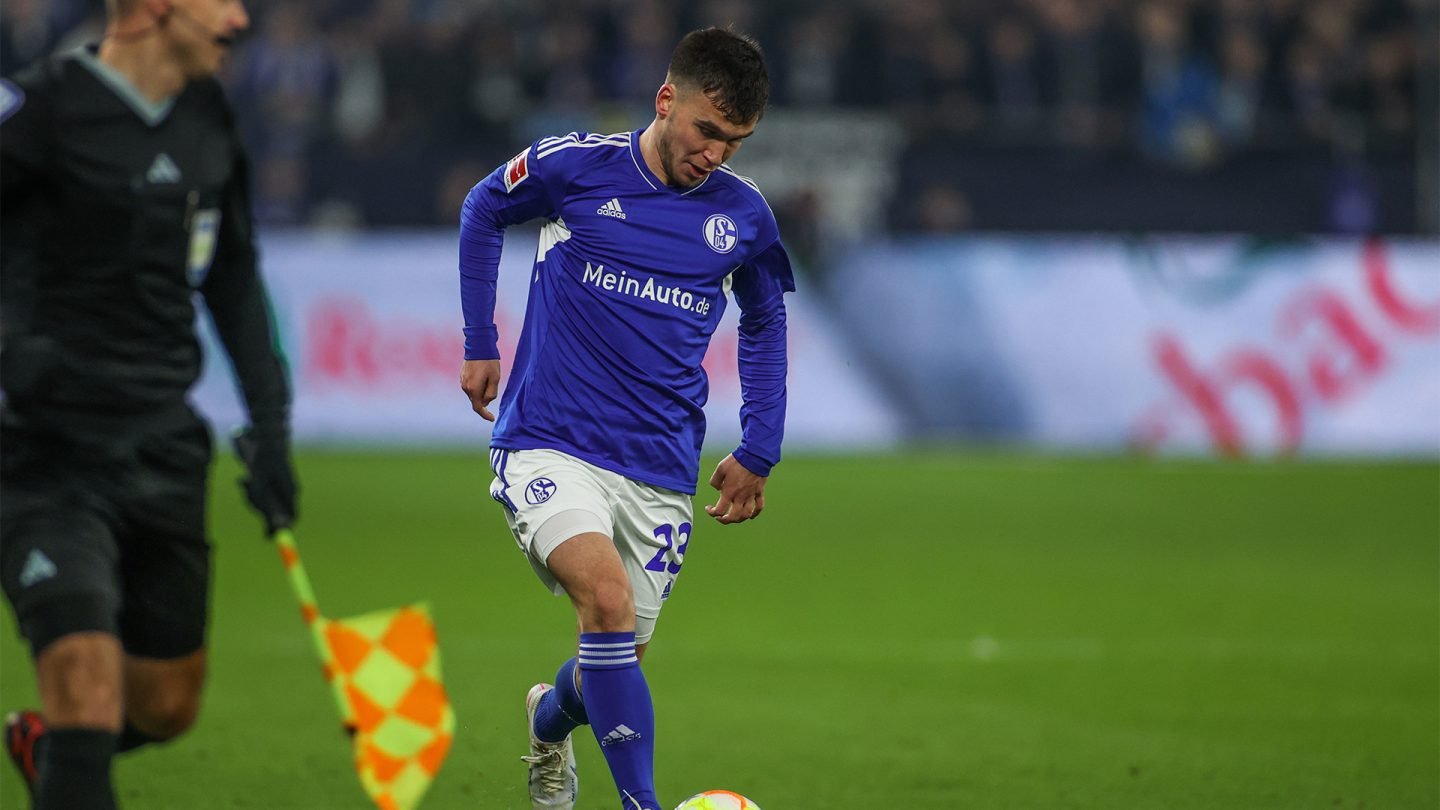 Frey's cross, Drexler's header
Schalke were once again compact at the back and that meant the away side failed to create any chances in the opening phase of the game. The first decent attack came after three minutes, though Michael Frey couldn't get control Marius Bülter's pass in the box. In the seventh minute, Schalke took the lead via Dominick Drexler. The move began from a long ball by Ralf Fährmann, flicked on by Henning Matriciani to Frey. He drove down the left flank and then whipped in a superb cross, headed past the goalkeeper from a few yards out by Drexler.
Stuttgart looked to respond with a goal of their own and started to threaten the S04 defence. Firstly, Chris Führich curled a shot over (15'), then Ralf Fährmann saved two headers from Wataru Endo (17', 26').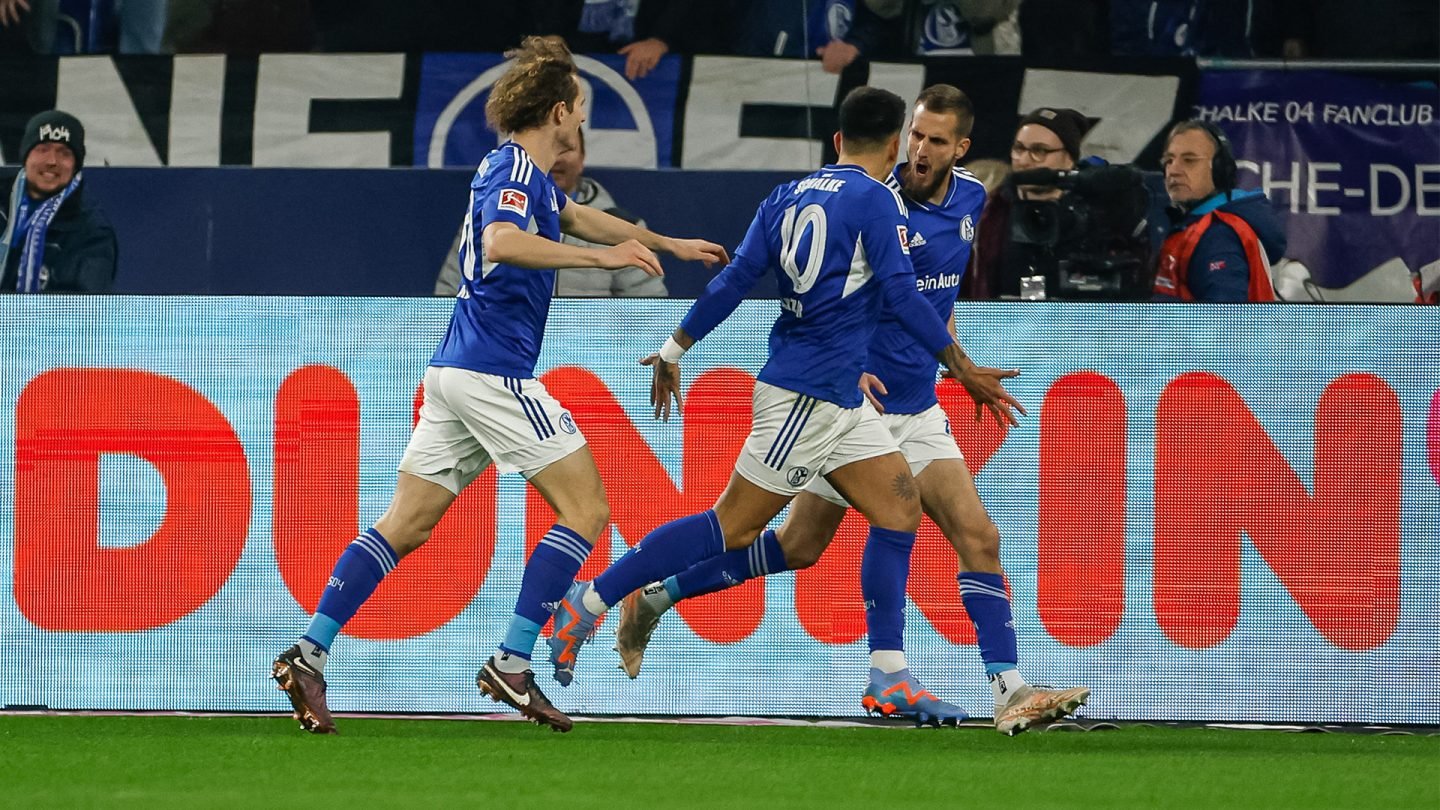 Stunning Bülter finish
Rodrigo Zalazar tried his luck from around 30 yards out after half an hour played, but Fabian Bredlow was on hand to keep his shot out (31'). Endo blocked Frey's near-post shot shortly afterwards, and the resulting corner landed to Tom Krauß, whose volley was straight down Bredlow's throat (32').
Schalke were on top towards the end of the first half and managed to double their lead, though not before Zalazar's volley was saved by Bredlow (36'). Four minutes later, the midfielder ran down the right and crossed into the centre of the box. That ball was then brilliantly flicked in with a back-heel finish by Marius Bülter, a stunner!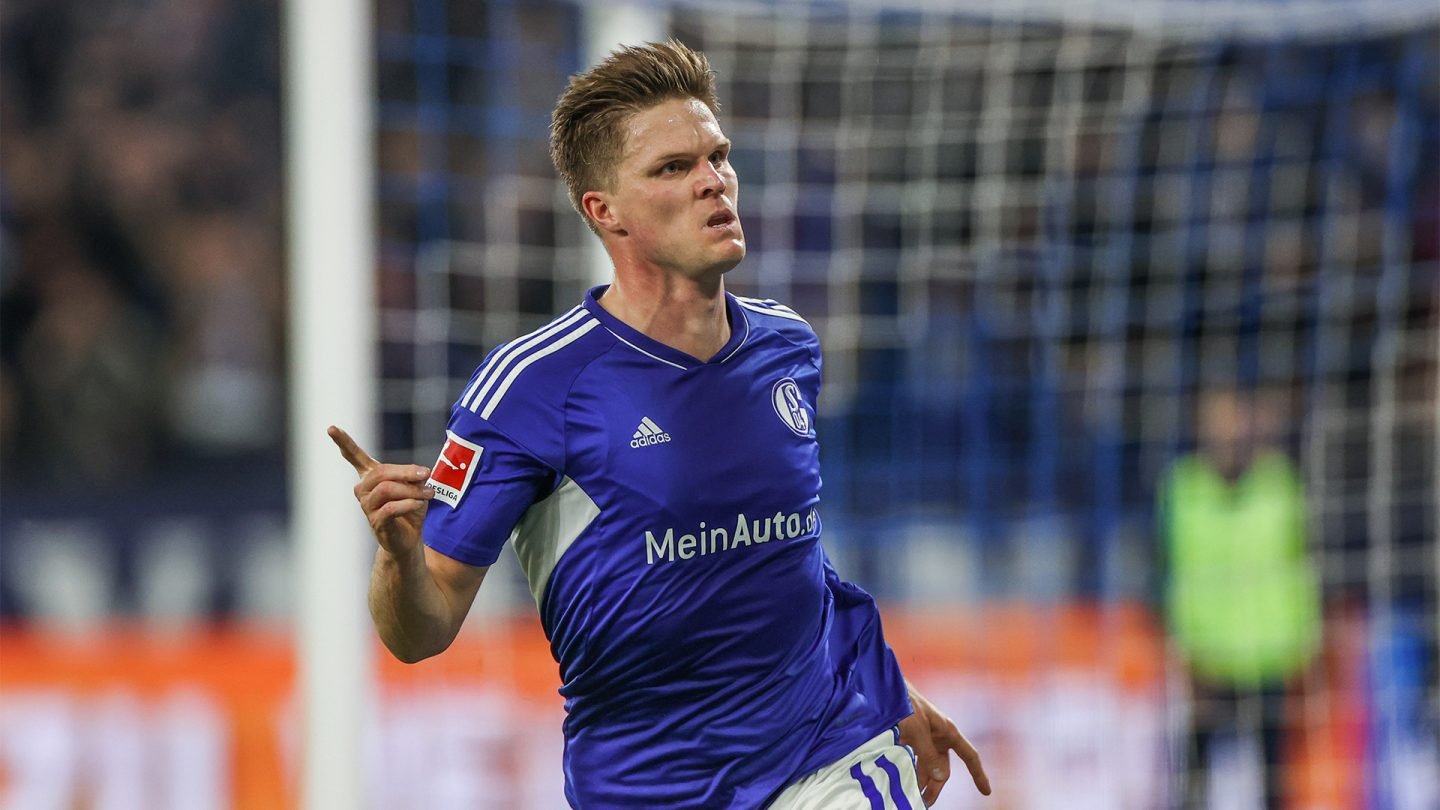 Sosa pulls one back
The Royal Blues knew that the win wasn't secured despite a two-goal advantage going into the second half. Stuttgart came at the hosts after the break, who required Fährmann to parry Borna Sosa's shot in the 51st minute.
VfB continued to pile on the pressure in search of a way back into the game. Mehmet Can Aydin cleared a dangerous ball in from Tanguy Coulibaly (56'), then the Frenchman missed the target by a few yards a few minutes afterwards (60'). Bruno Labbadia's team finally got their reward in the 63rd minute. Borna Sosa was allowed too much space on the edge of the box and his shot found its way through Fährmann's legs.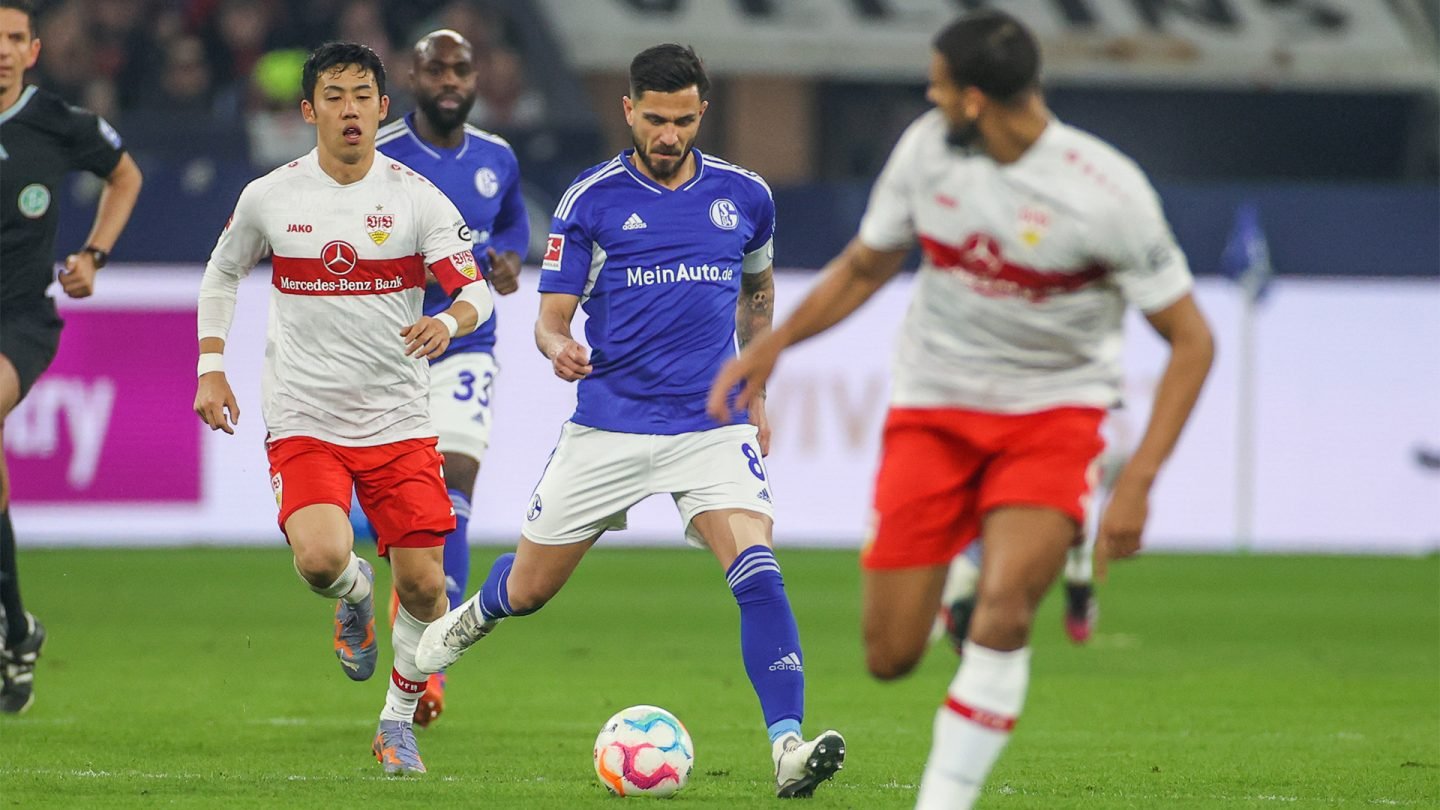 Schalke hold on
Stuttgart, now buoyed by their goal, continued to attack Schalke as they hunted a second. Fährmann's strong hand prevented Endo's header from finding the back of the net, and then Silas stabbed the rebound over the bar from just a few yards out (66'). Konstantinos Mavropanos saw his shot fly just over the bar from distance two minutes later.
At the other end, Zalazar's free-kick from just outside the box forced Bredlow into a save (71'). Moritz Jenz then headed the resulting corner over the bar (72').
The Knappen fought hard throughout and were able to hold on in front of their passionate supporters. Despite Silas and Sosa threatening every now and again, Fährmann and his team kept the Swabians at bay and were both delighted and relieved when referee Deniz Aytekin blew his whistle after more than seven minutes of injury time.
Derby away against VfL Bochum
Schalke's next game is against another side at the wrong end of the table. The Royal Blues are away at VfL Bochum on Saturday (4/3) at 15:30 CET.
✎
✓