Tom Krauß: We'll recover over the break and attack the second half of the season
When the final whistle blew on Saturday evening, cries of "Let's go, Schalke: fight and win!" could be heard booming around the sold-out VELTINS-Arena. Although the Royal Blues had just fallen to a 2-0 defeat at the hands of FC Bayern, there was a certain air of determination in Gelsenkirchen. The team will be looking to give it everything in the second half of the season.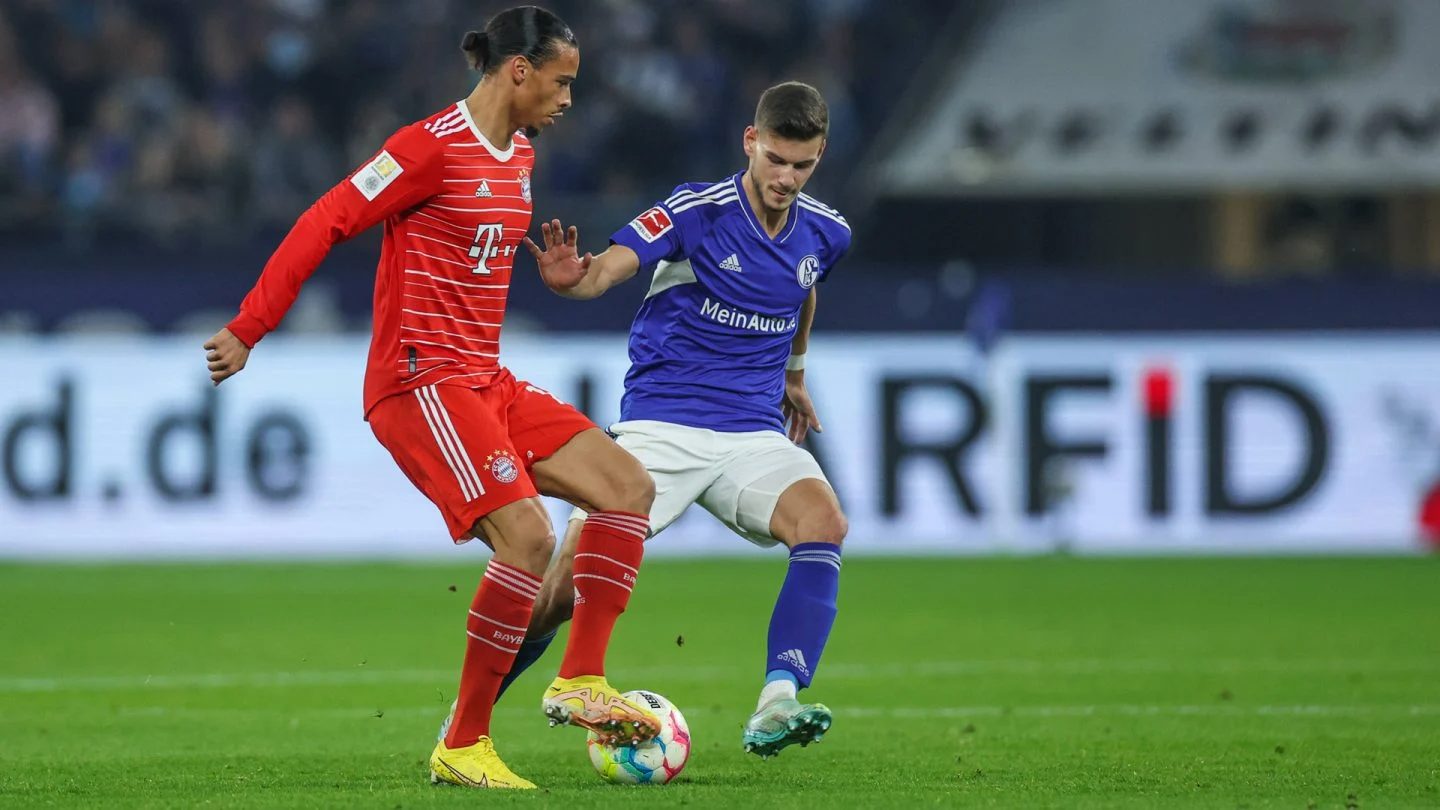 Record champions FC Bayern were clearly the favourites going into the contest, something which Tom Krauß was all too aware of: "We knew that they needed to have a bad day and that we needed to have a very good day," he explained. For large parts of the first half, it looked as though Schalke were having that good day, as they didn't allow their opponents too many opportunities. Krauß's knee even came to the rescue just before the half-hour mark, when he crucially blocked Gnabry's effort (27').
We dug in well, but Bayern ultimately deserved their win
The hosts even looked dangerous on the counter in the opening half. "Bülti could have given us a 1-0 lead. We needed that," said Krauß, referring to Marius Bülter's effort from a tight angle in the 23rd minute, which was parried by the goalkeeper. "Instead, we ended up going 1-0 behind." However, being a goal down at half time wasn't the end of the world and it left the door open for a potential comeback.
"Conceding the second after the break was a bit of a blow. At that point it's very tough to comeback against a team with such quality," reflected Krauß. "We dug in well, but Bayern ultimately deserved their win."
"Hunters" after the break
Despite the defeat, the 21-year-old believes there have been positive signs over the last couple of weeks. "You can see that we've steadily improved over the last few games. We are aggressive in the duels and we have a solid structure. This is how we must go on." The midfielder then went on to explain how he'll be in a "positive mood" after his side "continue to make improvements" over the winter break.
Tom Krauß has the small matter of going away with the Germany U21s to look forward to over the next few days, after which he'll get his deserved break. "I'll take a short break after that. I'll need that time to myself, so I can come back stronger for the second half of the season," he explained. Giving it everything will be on Schalke's agenda after January and Krauß is relishing that challenge: "We are the hunters now, and I'm looking forward to it."
✎
✓