Tom Krauß defends his title as Player of the Month
Midfielder Tom Krauß once again impressed the Schalke fans in October. The Germany U21s international, who already won the Player of the Month award in September, has been chosen again by the fans.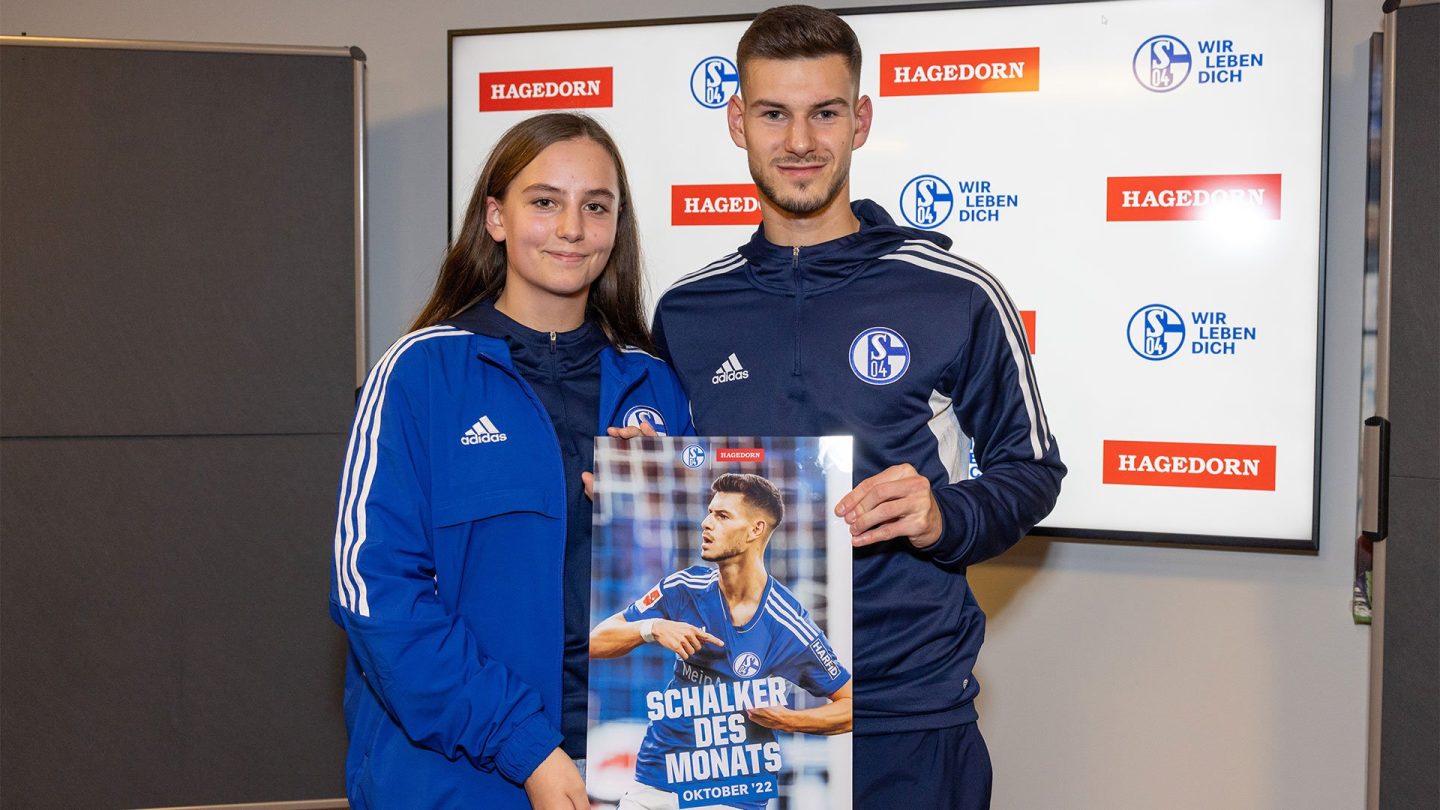 Schalke's number 6 received 56% of the votes to beat off competition from Florent Mollet (31%) and Alex Král (13%). Over 1,000 fans had their say on October's Player of the Month.
Kraus was presented with his award by Sofie Pohl after Wednesday's (9/11) game against 1. FSV Mainz 05. The Schalke supporter from Düsseldorf voted for the midfielder and was randomly chosen to give Krauß his award. She won two VIP tickets plus a parking space for the game, as well as the chance to meet Krauß.
Tom Krauß is my role model. It was an unforgettable experience for me.
Last night was a dream come true for the 18-year-old. "Tom Krauß is my role model. It was an unforgettable experience for me," said Sofie Pohl, who is the only Schalke fan in her family. She added: "It's not always easy being the only one! But I can proudly say that I chose to support the best club in the world."
✎
✓