Dominick Drexler: We decided the game with our early goals
Schalke's dominance in the opening 15 minutes ensured a comfortable victory against Bremer SV in the first round of the DFB-Pokal on Sunday (31/7). Head coach Frank Kramer and Man of the Match Dominick Drexler weren't satisfied with the second-half performance. schalke04.de has summarised the post-match reaction.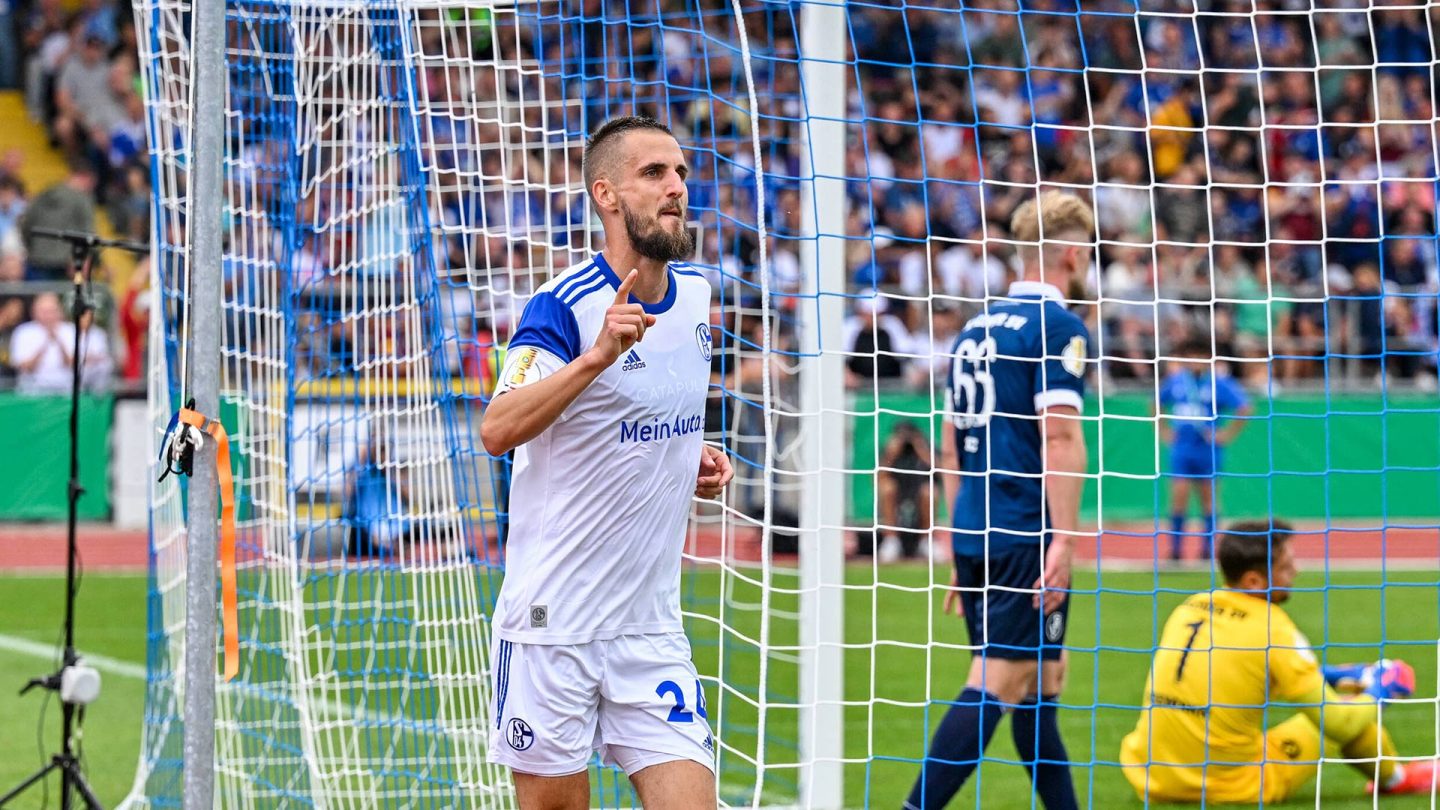 Frank Kramer:
We started the game well, were switched on from the first whistle, took an early lead and were efficient in front of goal. We got stuck in and didn't allow them any chances. We weren't as effective in the second half. We weren't as clinical and direct and didn't play with the required intensity. It was okay again by the end. Overall though, it was a deserved and comfortable victory. We're happy with the win and we'll work on the things we need to so that we can play well for the whole 90 minutes.
Torsten Gütschow:
Congratulations to Schalke on a well-deserved victory. You saw the difference between the first and fourth divisions, especially in the first half. We had serious problems in the first half an hour. I am proud of our performance in the second half, in which in my view we really played football.
Dominick Drexler:
We put in a really professional performance in the first half. We were solid at the back and got our goals. We could have scored one or two more too. We decided the game with our early goals. It was a good first game of the season for us overall. We were a bit sloppy after the break and we will speak about that. It's normal that the opponents will have one or two shots when you're 4-0 up at the break. We made the second round without conceding – we can take a lot of positives from today.
✎
✓