After a brace in Gütersloh: Terodde anticipates playing in front of 60,000 Schalke fans
Simon Terodde needed just two minutes after having been subbed on to make his mark in Thursday's friendly at FC Gütersloh. Having put his side 2-0 up, he added another shortly afterwards. "I'm always happy when I put it in the back of the net. Scoring is fun," the 34-year-old said after the 3-0 win at the Ohlendorf-Stadion in Heidewald.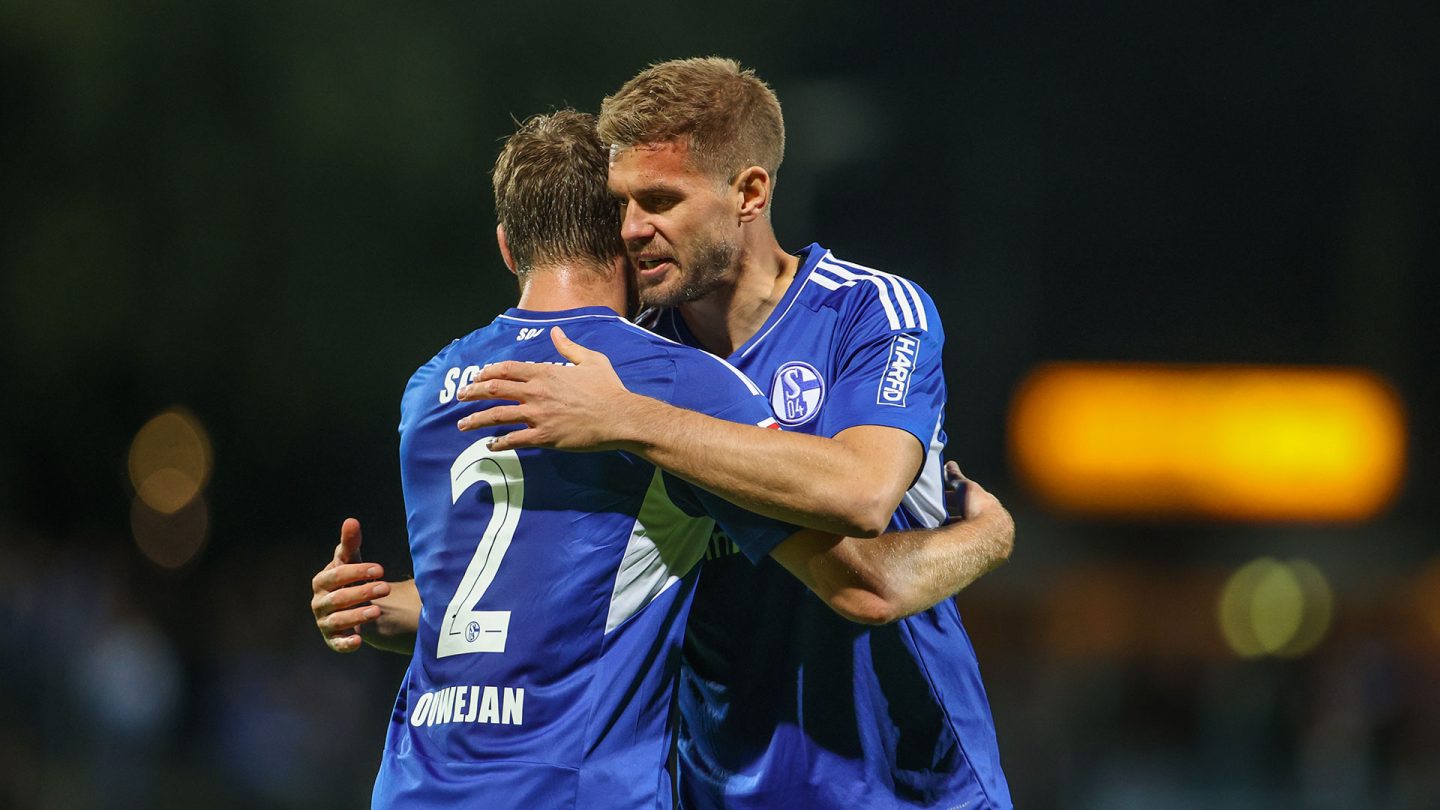 The result itself was not the key thing to take from the game, said Terodde. "Nobody got injured, and that's the most important thing," an opinion shared by Frank Kramer, who further explained that it is important "that the boys who haven't had as much playing time until now got some minutes."
I'm always happy when I put it in the back of the net. Scoring is fun
The Royal Blues' head coach also said, however that he would have liked to have seen another goal or two against the team from the Westphalian Oberliga. "In the first half, we had a lot of control. That's where I would have liked to see us convert that into chances on goal," he said in summary on the first half.
Until Terodde got his brace in the second half, the Knappen did miss a few good chances, while FCG did create a couple of half-decent chances. "After the break, it was a little more back and forth, and we did give it away a couple of times," Kramer said. "But, we did then score two more goals out from the back, which ultimately gave us our 3-0 victory."
Terodde also wants to take victory in the next game, a Bundesliga game on Sunday week (2nd October) against FC Augsburg. "A home game, with 60,000 fans at the VELTINS-Arena – it's one we obviously want to win," Terodde affirmed.
✎
✓