After his first full 90 minutes, Leo Greiml is hungry for more
Leo Greiml completed a full 90 minutes for Schalke's first team on Thursday (22nd September) for the first time. In a 3-0 win in a friendly against FC Gütersloh, the 21-year-old put in a good performance in central defence – but he emphasised nevertheless that he has room to improve.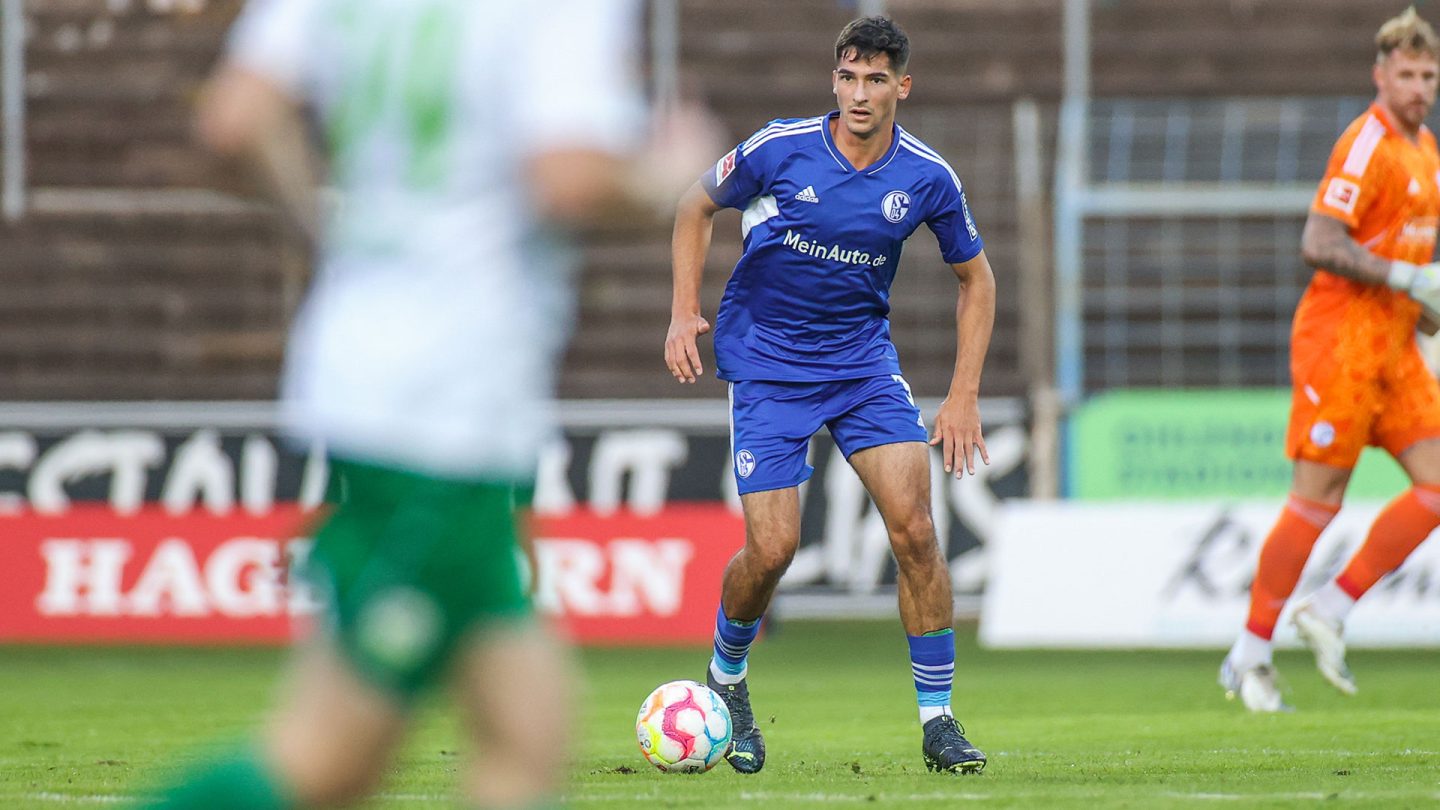 "It was a solid performance from me – neither more nor less," said the Austria U21 international, who is working his way back to full form after rupturing a cruciate ligament while still playing for Rapid Wien. Every friendly offers a great opportunity to do this, according to Greiml. "I am happy that I'm able to show that I can help the team, because matches are always different to training."
I am happy that I'm able to show that I can help the team.
The centre-back's pre-season was not without interruptions either. He was only able to get his first minutes in a warm-up game against SV Schermbeck just before the season got underway. But recently, Greiml has been fighting harder and harder to get back to his pre-injury form. To do so, he made four competitive appearances with the U23s, as well as appearing in the closing stages of the Bundesliga game against VfL Bochum, which made him extremely happy. "It was a childhood dream of mine to one day play in the Bundesliga," the defender revealed.
Now, he is hungry for more. "Physically, I'm back to 100%, and didn't have any issues last time out," said Greiml, who was thankful for his opportunity to get match minutes in the Regionalliga. "That helped me a lot. Now, the aim is of course to get those minutes in the Bundesliga."
✎
✓