Goalless draw against US Salernitana
In the first game with new main sponsor MeinAuto.de on the front of the shirt, FC Schalke 04 drew 0-0 with US Salernitana in a friendly on Wednesday evening (13/7). 1,850 fans saw S04 take on the Serie A side, captained by former Bundesliga star Franck Ribery, in Wörgl.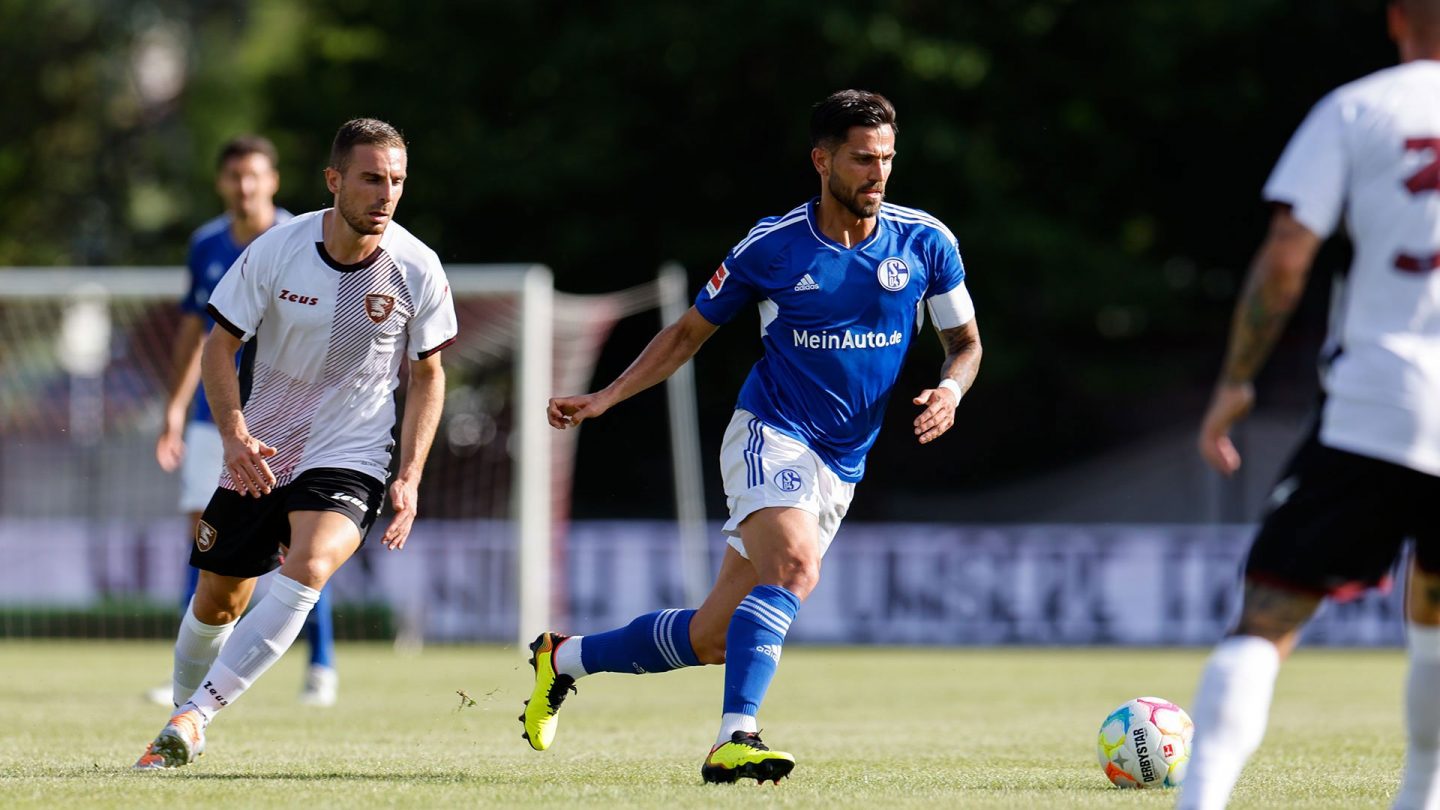 First appearance for Yoshida
Maya Yoshida made his debut for Schalke against the Italians. Japan's captain started at centre-back alongside Marcin Kaminski as part of a 4-3-3 formation. Yoshida played the first 45 minutes as head coach Kramer made 11 changes for the second half, as he did in the previous four friendlies. That meant 22 players got the chance to impress in Austria.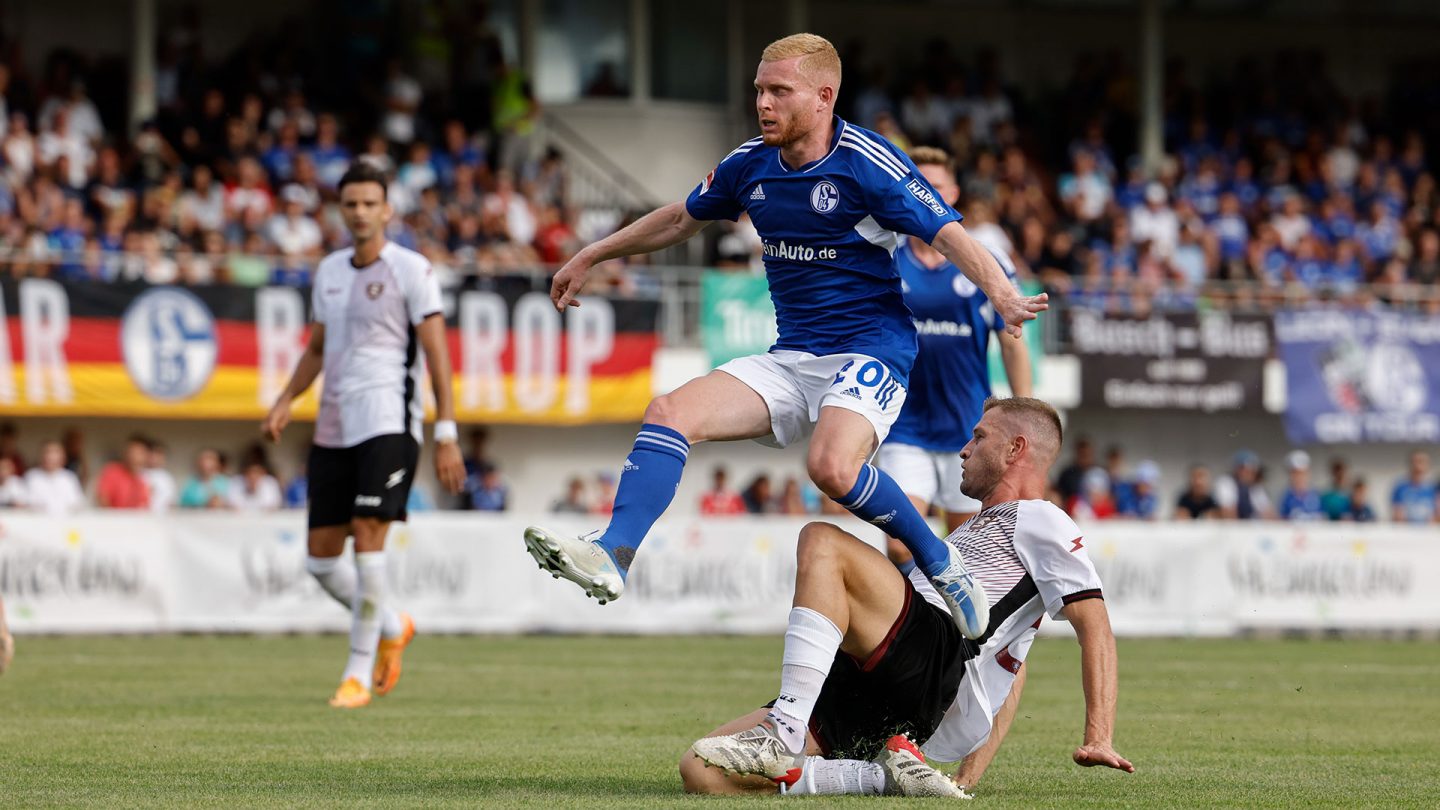 Better chances for S04 in the first half
The first chance of the night belonged to the Royal Blues. Marius Bülter got in behind from a long ball, cut back on his right and pulled the trigger from just inside the box. His shot was too weak to trouble Luigi Sepe in the Salernitana goal (4').
Schalke were the more threatening team in the first 45 minutes, though neither team could put together a good final pass. S04 had two headers through Cedric Brunner (13') and Marius Bülter (15'), but they were both comfortable for the opposition goalkeeper.
Alexander Schwolow was rarely tested, mainly down to his compact defence in a scrappy first half. The Italians' best opportunity was when Federico Fazio headed over from a corner in the 33rd minute. Two minutes before half time, Dominick Drexler had a shot at the back post from a Brunner cross. Sepe was once again equal to the strike and so the first half ended goalless.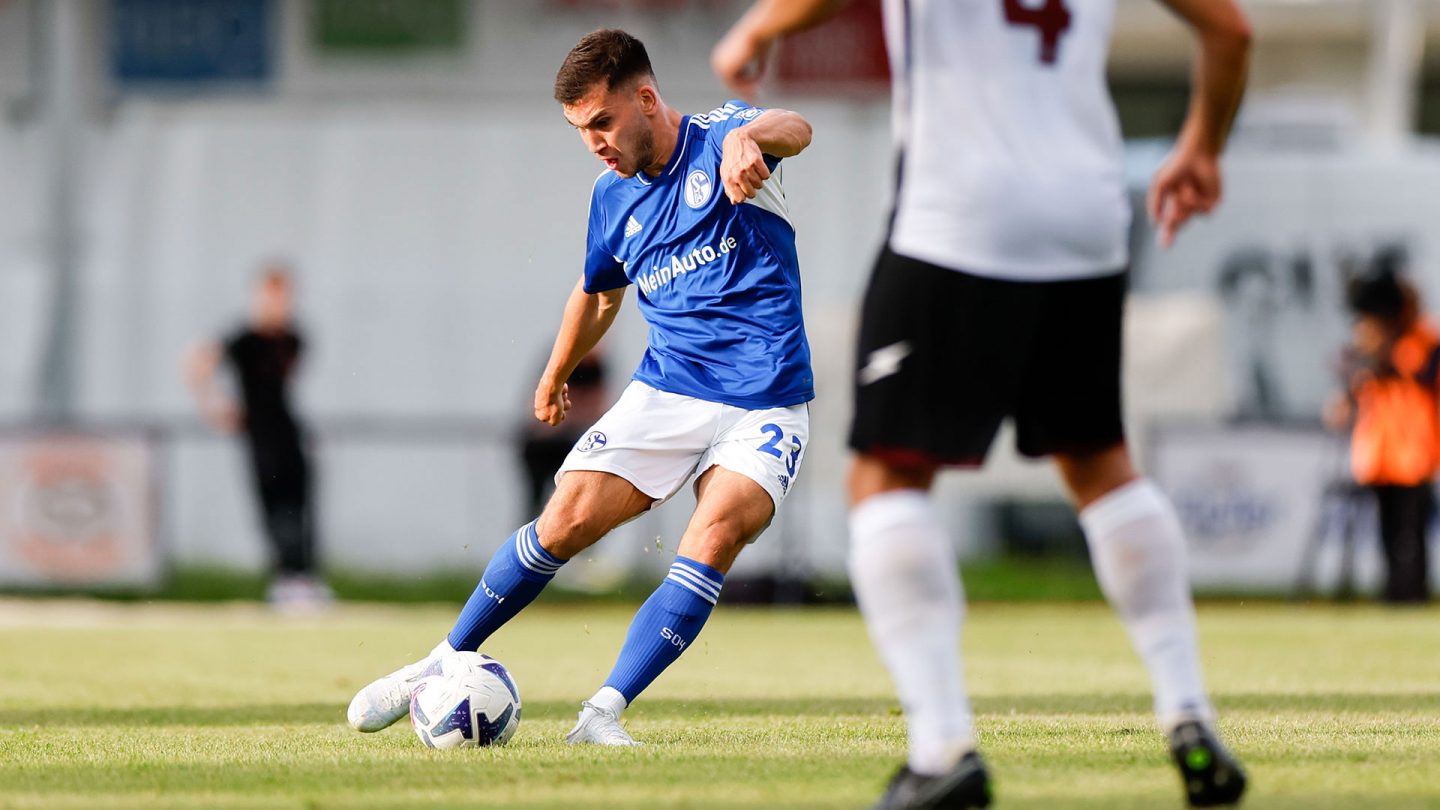 No goals in the second half either
Frank Kramer's team had the first chance of the second half too. Malick Thiaw glanced a header well wide from Rodrigo Zalazar's free-kick from the right side. Just like in the first half, the fans in Austria saw little action in the final third, but instead a number of challenges in a physical game.
The next opportunity didn't come until the 82nd minute. Mehmet Can Aydin had a long-range shot parried by the goalkeeper. The final chance was with a minute to play. It was again Thiaw with a header, however this time substitute Vincenzo Fiorillo had to make a great save to tip the centre-half's effort over the bar (89').
Ralf Fährmann, Schalke's goalkeeper for the second half, had almost nothing to do in his stint in between the sticks. The only real action he got was from backpasses from his defence.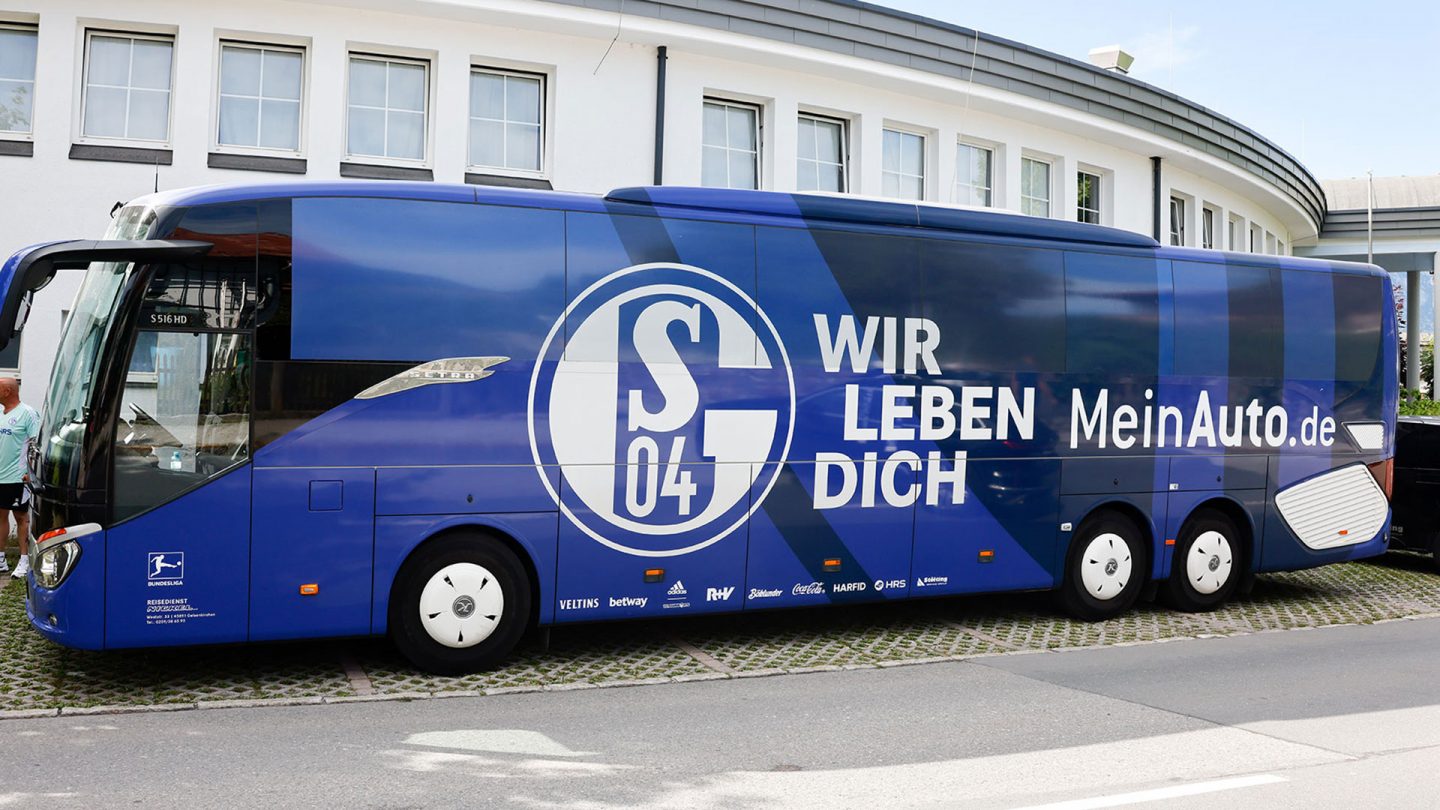 Another game against a Serie A side
The training camp at the Nationalpark Hohe Tauern will be rounded off by another friendly against a Serie A side. S04 will play Udinese on Sunday (17/7) at 16:30 CEST in Mittersill.
Statistics:
Schalke: Schwolow (46' Fährmann) – Brunner (46' Aydin), Yoshida (46' Matriciani), Kaminski (46' Thiaw), Mohr (46' Calhanoglu) – Mollet (46' Idrizi), Latza (46' Pálsson), Krauß (46' Lee) – Bülter (46' Sané), Polter (46' Pieringer), Drexler (46' Zalazar)
Salernitana: Sepe (46' Fiorillo) – Mazzocchi (46' Galeotafiore), Gagliolo, Fazi (46' Mantovani), Jaroszynski (46' Boultam) – Radovanovic (46' Iervolino), Bohinen (46' Cavion), Coulibaly (46' Kechrida), Capezzi (46' Sy), Ribery (26' D'Andrea) – Kristoffersen
Goals: –
Referee: Heiss (Austria)
Attendance: 1,850
✎
✓