Thomas Reis: A lot of effort for no reward
Schalke had a number of chances to score against Werder Bremen in the 1-0 defeat on Saturday afternoon (14/1), the final friendly before the Bundesliga returns with a trip to Frankfurt. Soichiro Kozuki, Danny Latza and Simon Terodde were all denied by Jiri Pavlenka, while Tom Krauß headed over the bar from a corner. Despite all those opportunities, Niclas Füllkrug's opener remained the only goal of the game.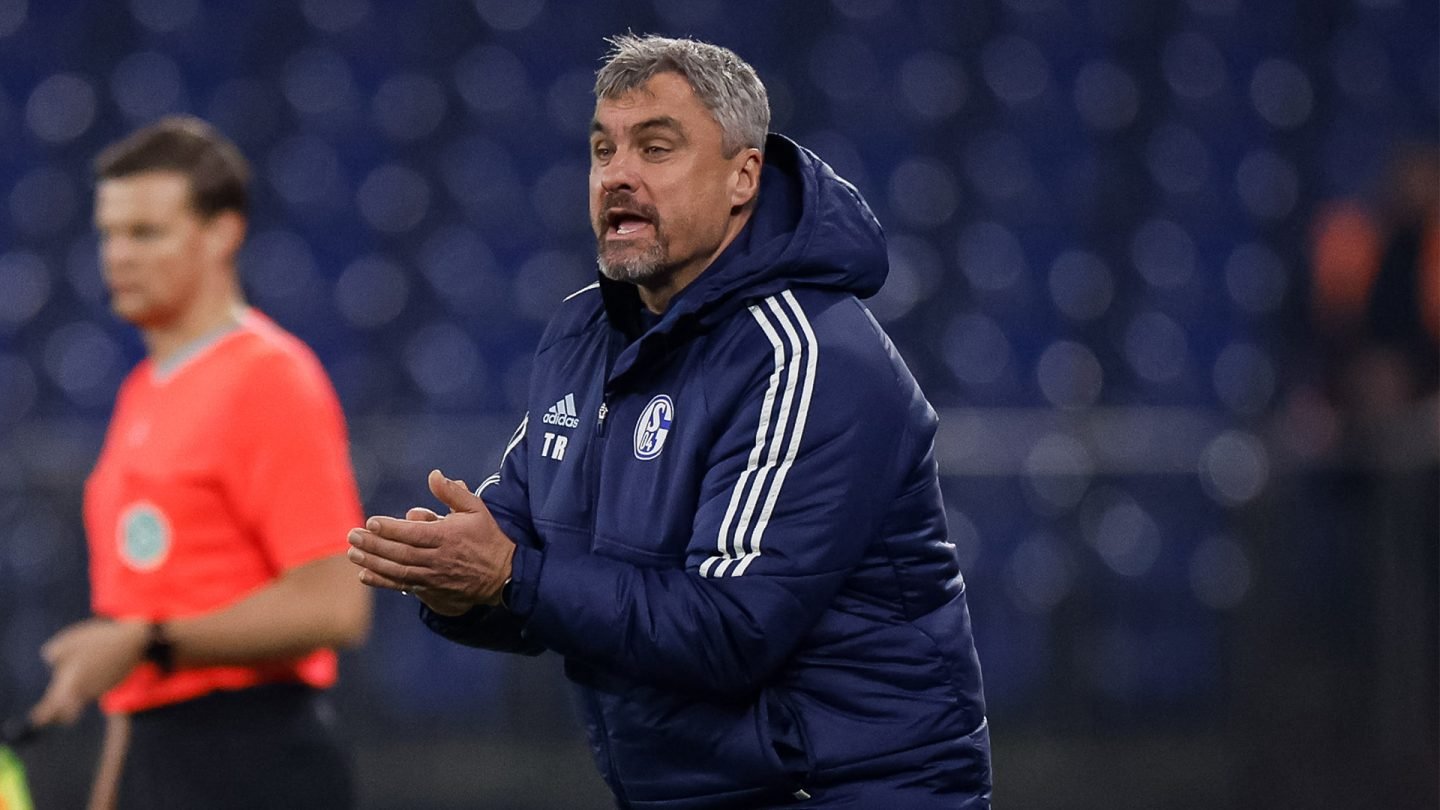 "We had four or five good chances in the first half," said a frustrated Thomas Reis. "We wanted to try and win back possession as much as we could, which we did, but we couldn't make anything of it in the end," summed up the head coach.
Sloppy defending sees S04 go behind early on
Werder took one of their two chances in the first half, going ahead after just four minutes. Anthony Jung's cross found the unmarked Niclas Füllkrug in the six-yard box. Even though Alexander Schwolow kept out the initial shot, the Germany international found the back of the net with the rebound. "Going behind to a goal like that is really frustrating," stated Reis, who wants his side to cut out mistakes like that.
Looking at the first half, it's so frustrating to not have scored.
Aside from that defensive error, Reis was also disappointed with the chance conversion rate. "Looking at the first half, it's so frustrating to not have scored. We could have scored three times," he said.
Learn lessons for the Frankfurt game
The team put a lot of effort in during the second half, but allowed Werder too many chances at the other end. For Schalke, the final pass wasn't good enough and promising attacks simply petered out. "I saw some good things, but also things we will have to work on," commented Reis. Up next for Schalke is a trip to Frankfurt on Saturday (21/1) as the Bundesliga finally returns. "It's important that we learn from this Bremen defeat so we can be successful in Frankfurt."
I believe we can make this place a fortress if the lads give their all.
The Royal Blues would love to kick-start their fight for survival with a win away to the Eagles next weekend. They will definitely have the support of their loyal fans, with the 18,000 at the VELTINS-Arena against Werder applauding them despite the result. "I believe we can make this place a fortress if the lads give their all," said Reis, who equally knows how incredible the away support of the Schalke fans is. Together with this backing, the Knappen want to take something from the game against Eintracht: "We will send a team there that will do everything to get the three points."
✎
✓