Autographs, interviews, interactive activities: More than 70,000 attend Schalke fan day
After two years, Schalke fan day finally returned! The event was cancelled in 2020 and 2021 due to the Coronavirus pandemic, but there were plenty of happy faces to be seen around the VELTINS-Arena as Schalke's festival for all the family returned on Sunday (24/7).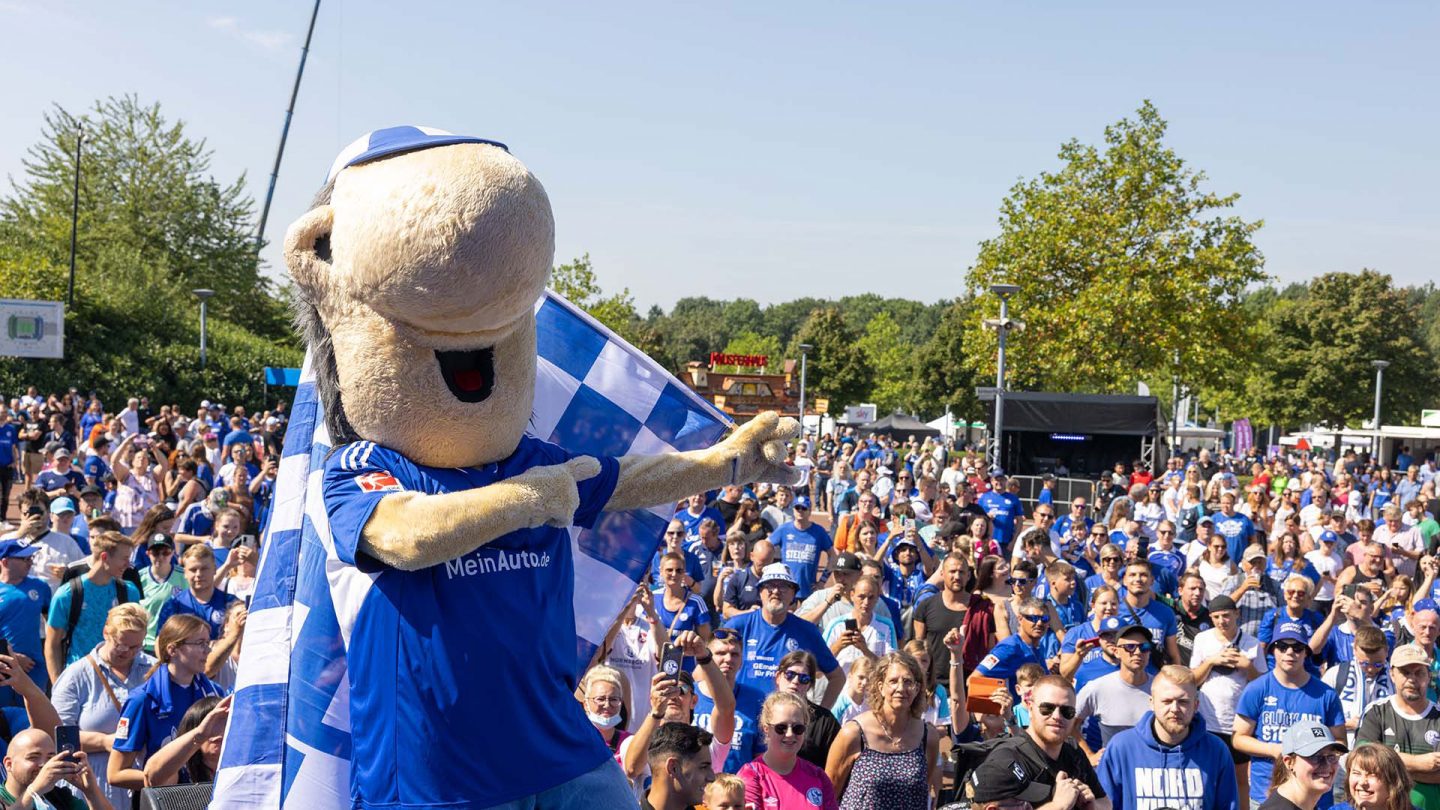 More than 70,000 fans from Germany, and even some from the Netherlands and Belgium, all made the journey to Gelsenkirchen to watch the team presentation, secure the autographs of their favourite players or take part in the interactive activities offered by Schalke's partner and sponsors. There were lots of competitions and attractive prizes to be won, which were very popular amongst the fans in attendance.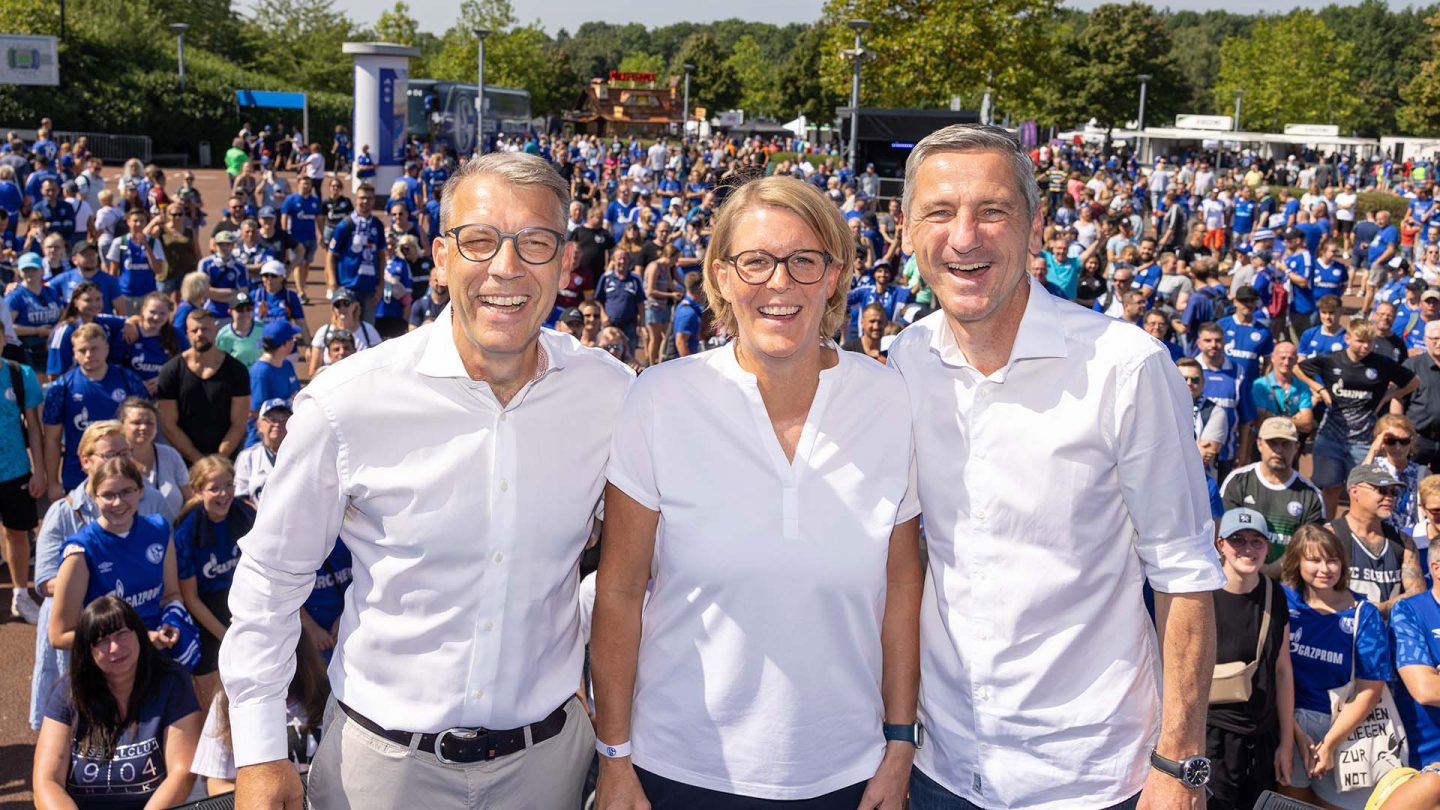 Executive board kicks off Schalke fan day
Chairman Dr. Bernd Schröder as well as his two colleagues Peter Knäbel and Christina Rühl-Hamers. It was the trio's first Schalke fan day, therefore there was a lot of excitement in the air when they walked out on stage at Rudi-Assauer-Platz at precisely 11:04 CEST, to kick-start the Royal Blues' party. "It's a wonderful sight," Schröder was pleased to see the crowd that had formed at the 1000 Friends Wall, which had been there for some time now. "It shows you the immense power that this club has." 
Following this came the presentation of the team on stage. Position by position, the upcoming season's first-team squad were welcomed onto the stage and gave short interviews on the state of pre-season, their goals for the new season their first experiences of being an S04 player. Both before and after the presentation, captain Danny Latza and his players took time out to sign autographs for the fans.
Terodde receives "Player of the Season" award
There was also an award to give out, as SImon Terodde was named as "Player of the Season" as voted by the Schalke Fan Association for his performances in the 2021/22 campaign.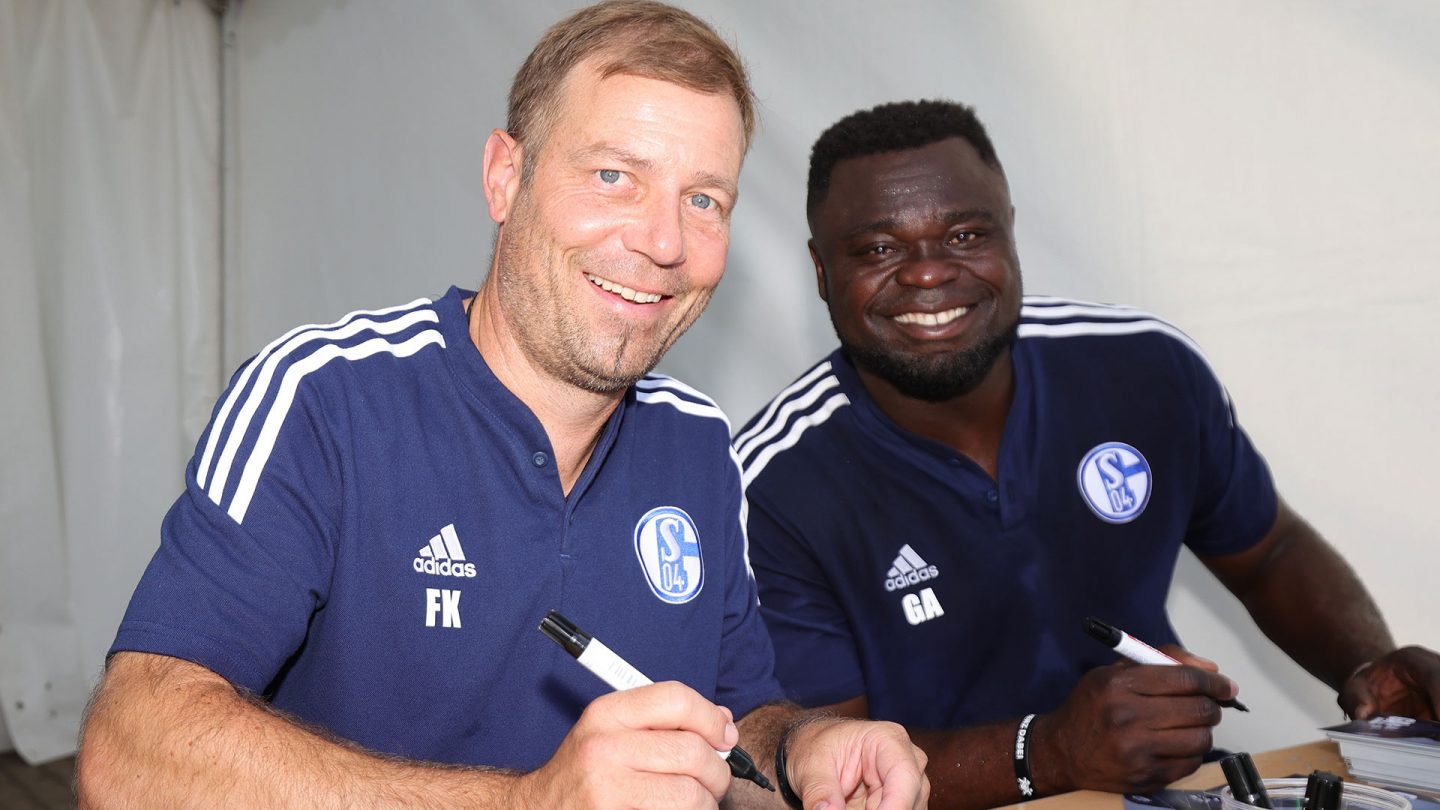 Frank Kramer was noticeably enthused by his first Schalke fan day. "It was just amazing," commented the new head coach. "So many people, such a huge interest. It was an awesome way to kick off the season, and it makes you even more excited for the coming weeks and months." 
Michael Langer, the longest-serving member of the first-team squad, also enjoyed his latest Schalke fan day. "This is Schalke. I've really missed this day of the past couple of years," said the Austrian, before adding that Schalke's newest signings can already sense just how big this club is solely from today's fan event. "The connection between the fans and the team is enormous, as are anticipation levels for this season."
✎
✓