Christmas Greetings from the members of the board
Christina Rühl-Hamers, Peter Knäbel and Bernd Schröder finished up their first year together as the board. They are looking back on to the past year and would like to wish every fan, member, partner and sponsor a Merry Christmas.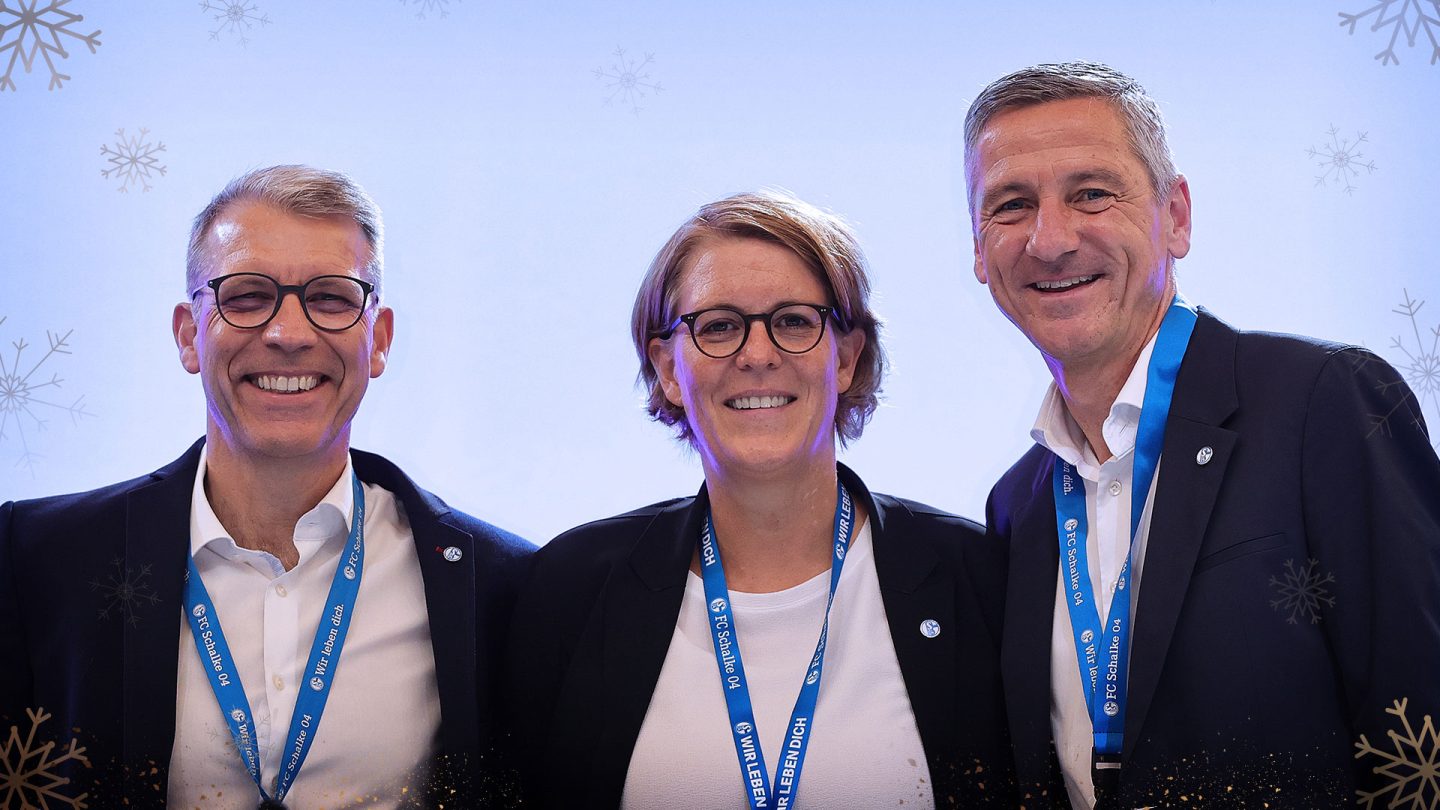 Dear Schalke Fans,
what a year lies behind us! It feels like we have used that phrase more than once, but perhaps it has never been truer than it is today.
It started with the second half of our first season in around 30 years in league two, followed a few months later by a success so big and so significant that it sent the entire club into ecstasy – direct promotion, crowned with the second division championship.
In the summer we partied, so exuberantly, but always aware that we had and have a big task ahead of us. Now, at the end of the year, we know that most of the challenge is still to come. We are bottom of the table, but not without hope and above all not without a plan. New energy has been released with Thomas Reis, also and especially in the dressing room. The final games of the year were better, they clearly showed that we are on the right track – that is another reason why we're looking forward to the coming months with hope.
We will use the days to collect ourselves, to recharge our batteries and to review the year. We wish and hope, that you can do the same. Because we need you – every single one of you. Not only in the stadium, where you stand behind the team, push them, cheer them on and push them. But also, in our club's life – like recently at our first members' congress.
You all are FC Schalke 04. Together with us you shape the future of our club. We thank you for that!
From the bottom of our hearts, we wish you, your families, and your loved ones a Merry Christmas. Stay healthy, relax, enjoy the time. We look forward to 2023 together with you!
Best of luck and Merry Christmas!
Christina Rühl-Hamers, Peter Knäbel and Bernd Schröder
✎
✓