Marius Bülter wins Player of the Month for March
The fans have voted Marius Bülter as March's Player of the Month, presented by Hagedorn. The attacker received 69% of the votes, ahead of Henning Matriciani (28%) and Rodrigo Zalazar (3%).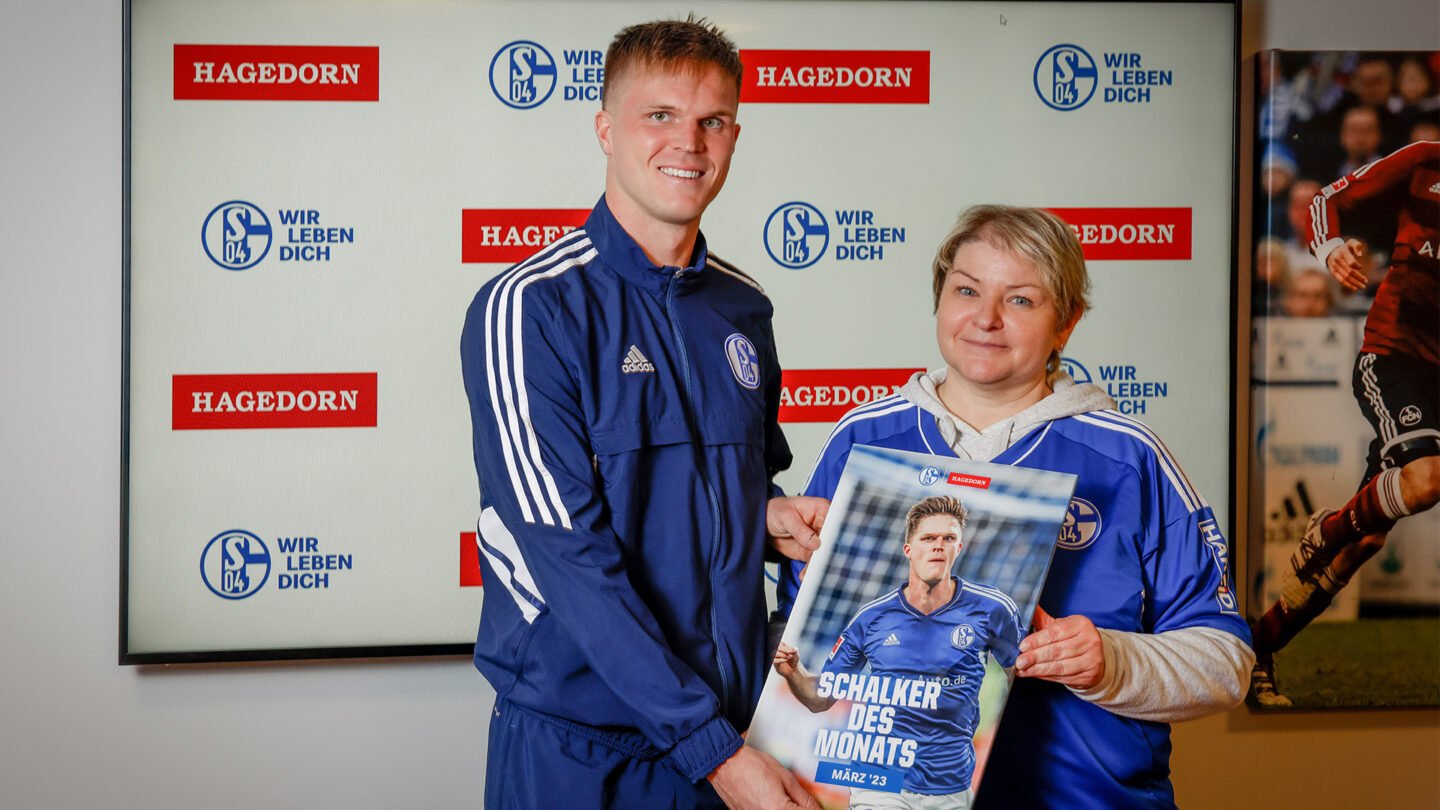 Bülter was awarded with his prize – a framed photo – after Friday's 5-2 home win over Hertha BSC (14/4). Bettina Brockmann presented him with the award. The Schalke supporter from Haltern am See was one of thousands of fans to vote and was randomly drawn to meet Bülter. She also received two VIP tickets and a parking spot for the Hertha game.
This is Bülter's second Player of the Month award this season, having also won one in August 2022. This time around, the 30-year-old impressed with his goalscoring ability, finding the net in every match in March.
The meeting with Marius Bülter was a unique experience for the Schalke supporter. "I've been a fan for over 30 years," she said. "It was an unforgettable day. It was really nice that I got to share it with my daughter Mara, she's also a big fan of Marius Bülter."
✎
✓