First friendly against SC Spelle-Venhaus – training camp once again in Mittersill
FC Schalke 04 are now able to confirm the key dates for this summer's pre-season. Thomas Reis' team will start training ahead of the 2023/24 season on Monday, 26th June at the Parkstadion. An exact start time will be announced in due course.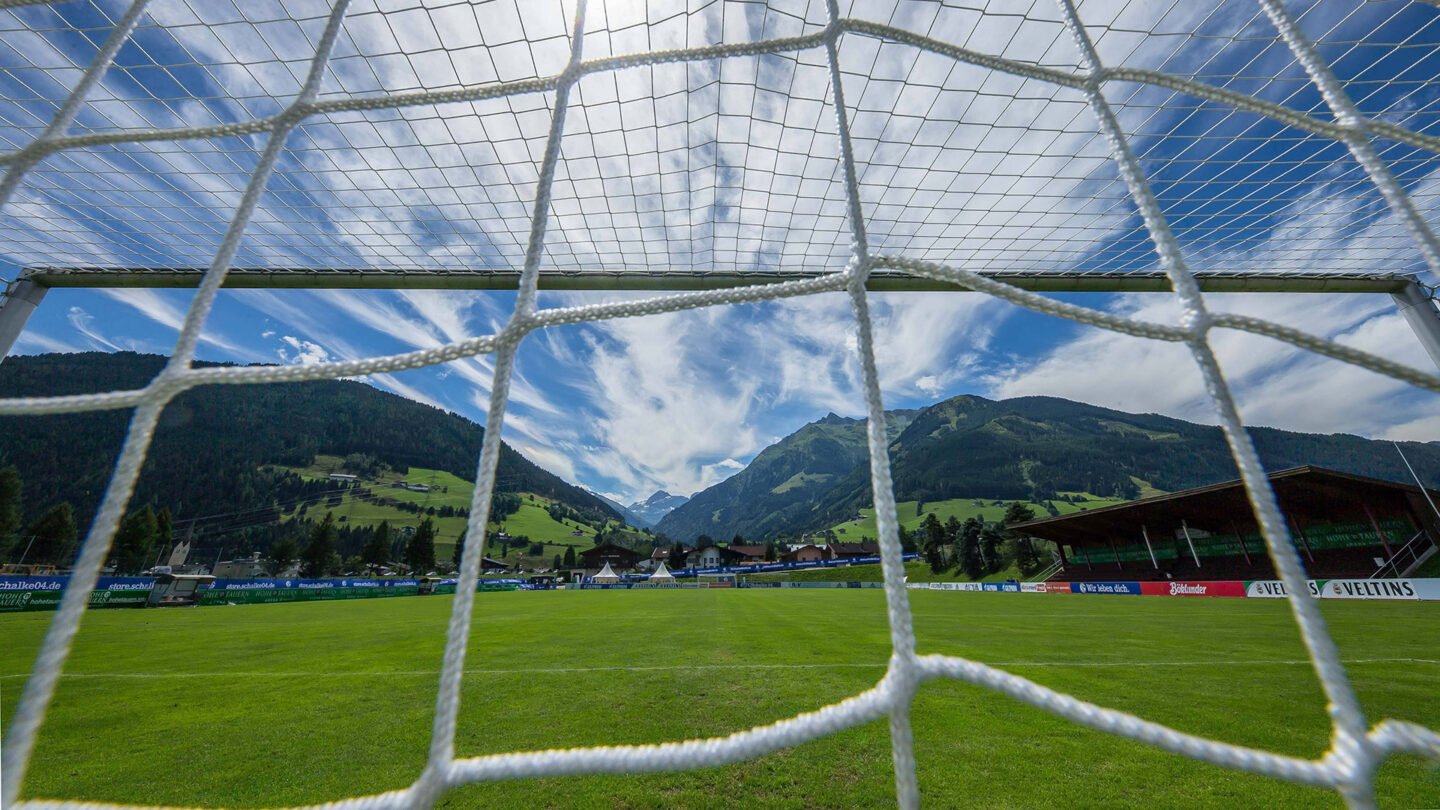 The players will return to Gelsenkirchen for medical examinations and fitness tests at medicos.AufSchalke over the two days before the first training session.
The first two pre-season friendlies have already been scheduled. The Royal Blues' first match is on Saturday, 1st July away against SC Spelle-Venhaus, who have just won the Oberliga Niedersachsen and will play in the fourth-tier Regionalliga Nord next season. The friendly will kick off at 15:00 CEST at the Getränke Hoffmann Stadion.
S04's second opponents are 1. FC Bocholt. They play in the same league as Schalke's U23s, the Regionalliga West. That match is scheduled for Thursday, 6th July at 18:00 CEST at the Gigaset Arena am Hünting.
Seventh trip to Mittersill
The Royal Blues will depart for their pre-season training camp in Austria two days after the trip to Bocholt. This will be the seventh time that the club has stayed in Mittersill. Two friendlies are planned for the nine-day stay in the Nationalpark Hohe Tauern (Saturday 8th July – Sunday 16th July), though exact details are yet to be confirmed.
The Schalke supporters can look forward to the fan day (Schalke-Tag) on Sunday, 23rd July. More details on that day will be announced in the coming weeks, as well as more potential friendlies. The second division starts on the final weekend of July.
Possible changes and information on the friendlies (venues and kick-off times) will be confirmed on schalke04.de/en and on our social media channels.
✎
✓