Bernd Schröder: The foundations are solid
With the 2022/23 season having come to a close, FC Schalke 04 have been relegated to Bundesliga 2. In an interview, club CEO Bernd Schröder (57) spoke about the team spirit on and off the pitch, as well as the plans being put into action for the coming weeks and months.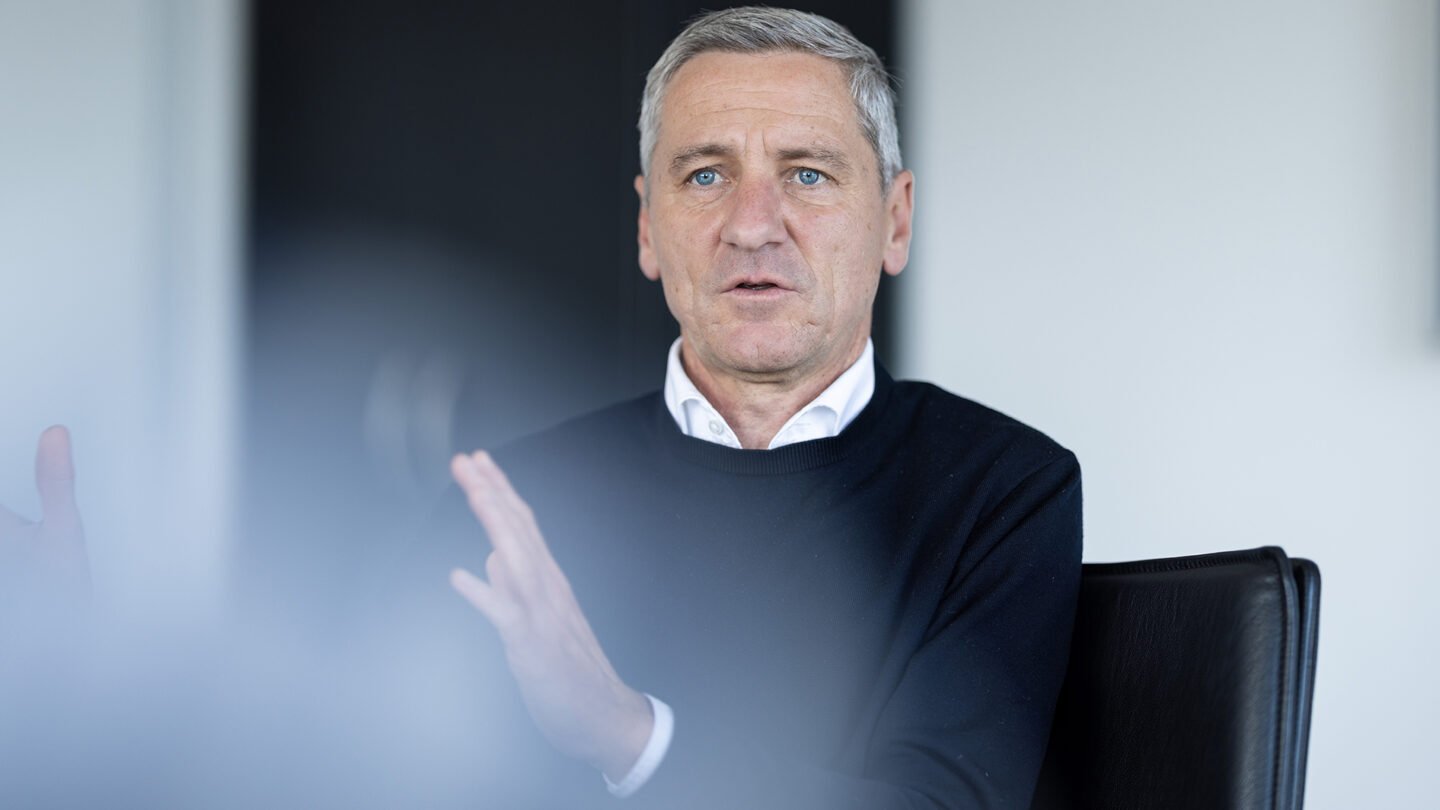 Bernd, last week was dramatic, emotional and ended in disappointment. What was it like from your point of view?
It's a mixture of several different emotions. On the one hand, I'm incredible sad that we only narrowly missed out on staying up after an intense season. The game against Leipzig was a perfect example of the last five, six months. The way the team came back from 2-0 down, and the way they fought, all serve as an example of their strong spirit. For a promoted side, we put together a strong showing in the second half of the season — we're eighth in a table representing this period. Unfortunately, it wasn't enough to make up for the first half of the campaign. What remains is the pride we have in our club. The reaction from our fans after the final whistle was incredible. It's exactly that energy that we need to take with us into the coming months.
Especially as we plan for Bundesliga 2. Preparations will start to get underway in just a few weeks. How confident are you heading into the new season?
Even if having missed out on achieving our main goal this season still hurts now, I'm convinced that we're well prepared. We have been planning for all eventualities all season long, and all that's left is to now put those plans into action. Peter Knäbel and his team began to do just that on Sunday after the team said their goodbyes. The executive and supervisory boards are in agreement on what our aims are. We are obviously aiming to win promotion. At the same time, we will make sure that we achieve the right balance between short-term success and a sustainably built squad that will generate value for our club. It's a complex challenge, but we're approaching it as a team with confidence and determination. 
Under what financial conditions are we operating?
There's definitely a financial loss following relegation, there's no question about it. However, we're operating under completely different conditions than we were in summer 2021, and the foundations are solid. We will be able to build a competitive squad to help us achieve our aims. Our opponents will be tough and there will be several clubs competing for the top three spots. We're looking forward to the challenge! 
✎
✓