Alex Král: I've never experienced anything like that
A week has gone by since Alex Král signed for FC Schalke 04. The Czech Republic international joined the club during the training camp in Mittersill and has settled in quickly. He spoke to schalke04.de about his first few days in blue and white.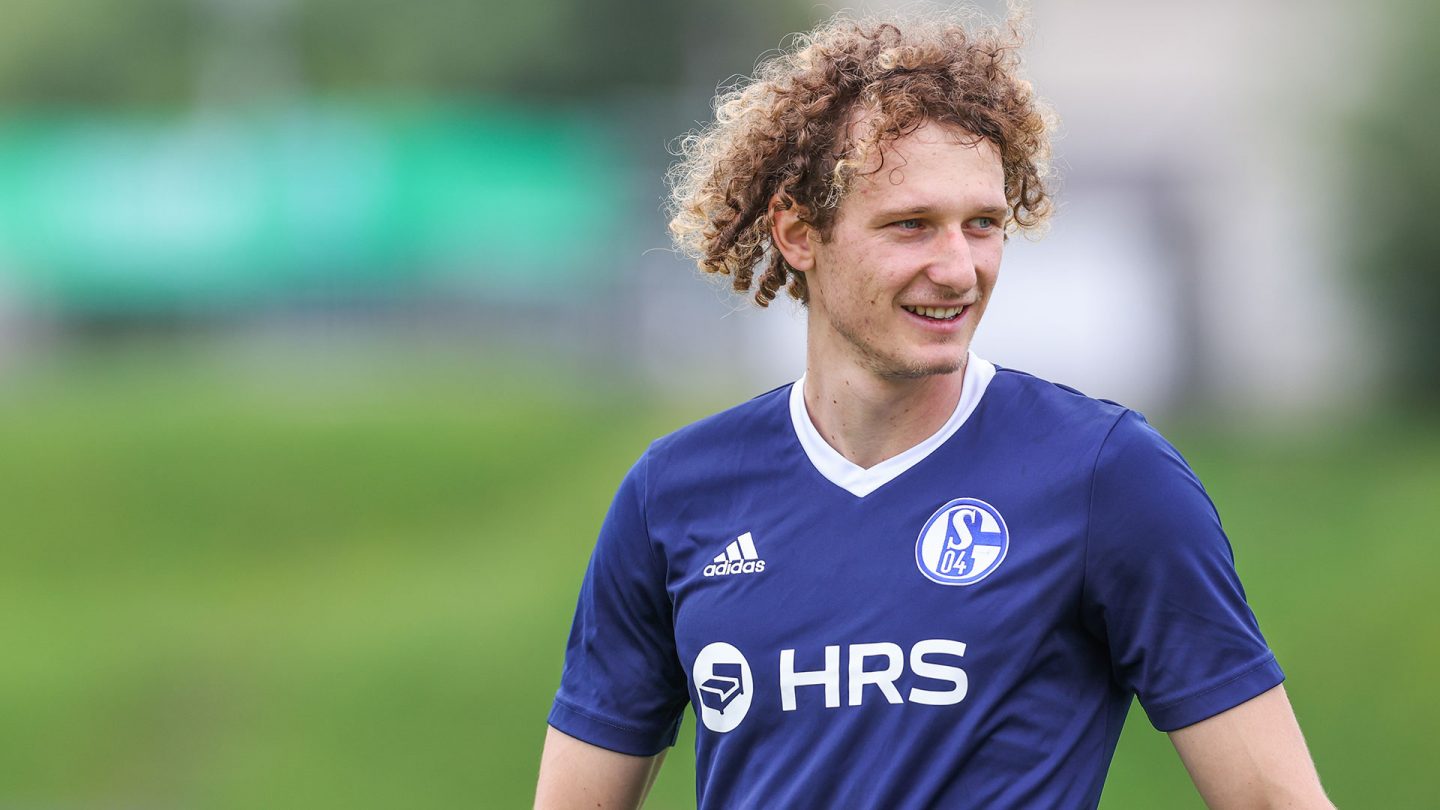 Alex Král on…
…his first impressions:
I'm really happy to be a Schalke player. We had loads of fans with us in Mittersill at training. They travelled a long way to spend their holiday with us while we had training camp – I've never experienced anything like that. It was crazy and really nice for us.
…his style of play:
I'm a midfielder and I'm most comfortable as a defensive one. I like to work hard, cover lots of ground and support my defence. Linking up the play between our defence and attack is also a job I have. I'm a box-to-box player.
I like to work hard, cover lots of ground and support my defence.
…his first contact with Schalke:
It was during the international break at the start of June. I used my holiday afterwards to switch off and spend time with my family. I didn't think much about football. I started to train individually following that break. Meanwhile, we were waiting for FIFA's decision on the special transfer regulation. I then heard from Schalke again just after that.
…getting to know the team:
Spending time with my new teammates is important for me. That's the only way I'll settle in – both on and off the pitch. I want to learn the language as quickly as I can too. I will speak English in the meantime and try and use German now and again. I actually learnt German at school, though I've lost most of it now. I hope I can get back up to speed soon.
…avoiding relegation:
We're back in the Bundesliga. That's great for our fans and for the club as a whole. We are desperate to stay in the top flight, though it'll be a tough challenge. I may have only been here for a couple of days, but I have already seen that we've got a number of talented players and a number with lots of experience. We will pick up positive results and avoid relegation if we work hard as a group. I want to help right away and be an important player for the team.
✎
✓