Jordan Larsson: I want to write my own story
Swedish forward Jordan Larsson has been a Royal Blue for a few days now. Following training on Wednesday (10/8), the new signing spoke to the press about his transfer to Schalke, his first impressions, his fitness levels and his famous father Henrik.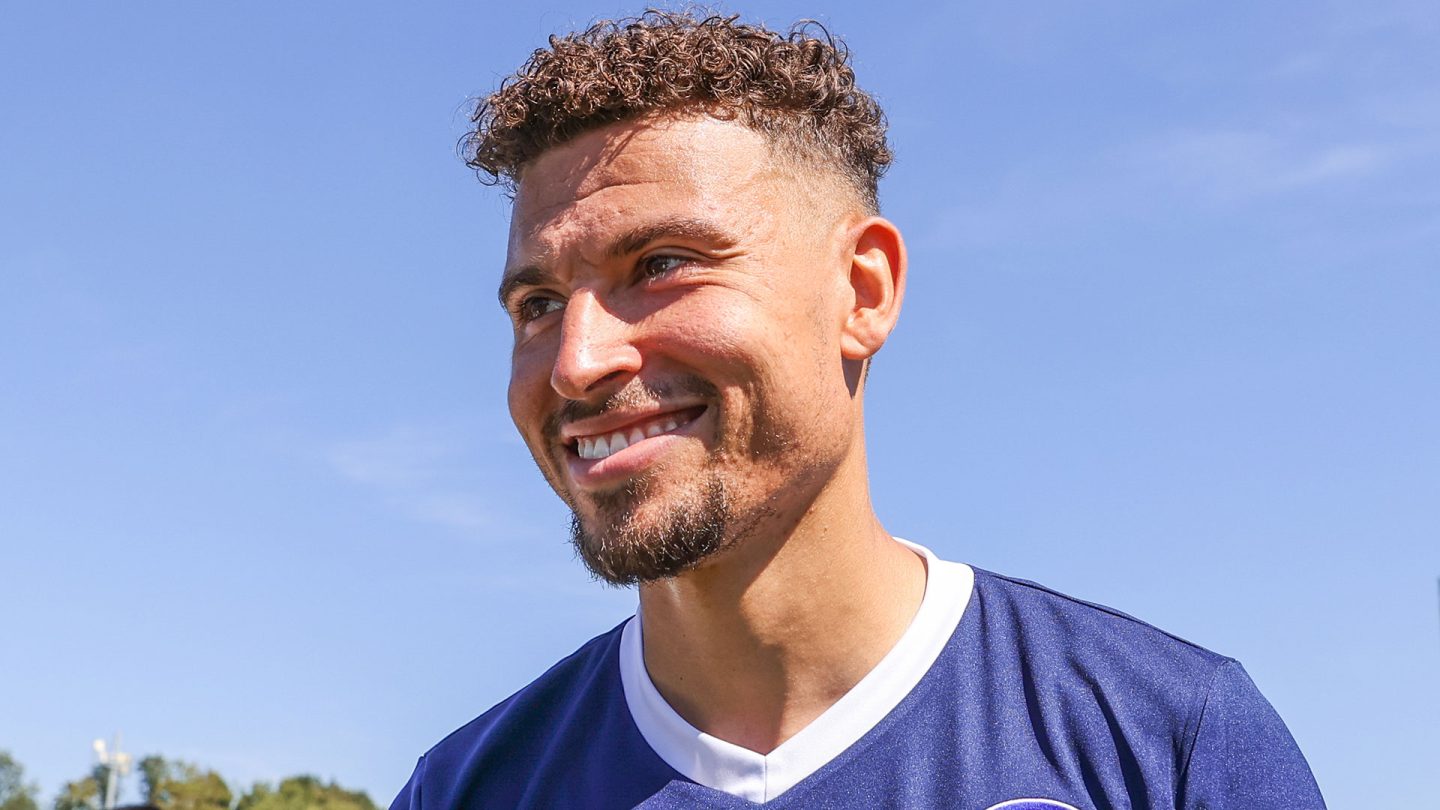 Jordan Larsson on…
…his first few days at Schalke:
They've been good. My teammates and the staff members have all made me feel welcome. That gives me a good feeling and shows that my decision to move here was a good one. My discussions with the bosses convinced me during the negotiations. I was able to immediately identify with FC Schalke 04's values and goals.
…the first Bundesliga game against Köln:
I watched the game, of course. I thought we were unlucky. The red card meant that we had to play with one man less for almost an hour and that made things difficult. It's important that we keep our heads up and take the positives into our next few games. The coach showed us during the post-game analysis a day later what we need to do better – and we want to put this into practice against Borussia Mönchengladbach.
…his fitness levels:
I trained with my own fitness coach during the time I was without a club. I still missed a proper pre-season with the team where they worked on growing closer together and specific tactics though. As a result, I will definitely need a bit of time to fully be able to help the team. I'll be ready if the coach thinks I'm ready to play against Gladbach. I want to help the team as soon as possible and I'm working hard every day to achieve this goal.
I was able to immediately identify with FC Schalke 04's values and goals.
…his strengths:
I don't like to talk a lot about myself, others can do that. Just like any other attacking player, I like to score goals and set them up for my teammates. I see myself as a team player. I'm left-footed but I prefer to play on the right so I can cut inside. I can play on the left or in other positions too.
…a familiar face in the team:
Alex Král was my teammate too at Spartak Moscow. It's good to have someone in the team that I already know. He's both a fantastic player and a great guy. We were good friends during our two years together in Moscow.
…his father Henrik:
For me, he's mainly just my father and not the famous Swedish footballer who played for big clubs in Europe and won numerous titles. I can nonetheless understand why a lot of people mention him when talking to or about me. It's not a problem for me, but I'm here to write my own story.
✎
✓