Cedric Brunner on familiar faces, his style of play and his first few days
Just before departing for the training camp, FC Schalke 04 signed a new right back in the form of Cedric Brunner. On day two in Mittersill, the 28-year-old sat down to answer questions from the press – schalke04.de has all the latest.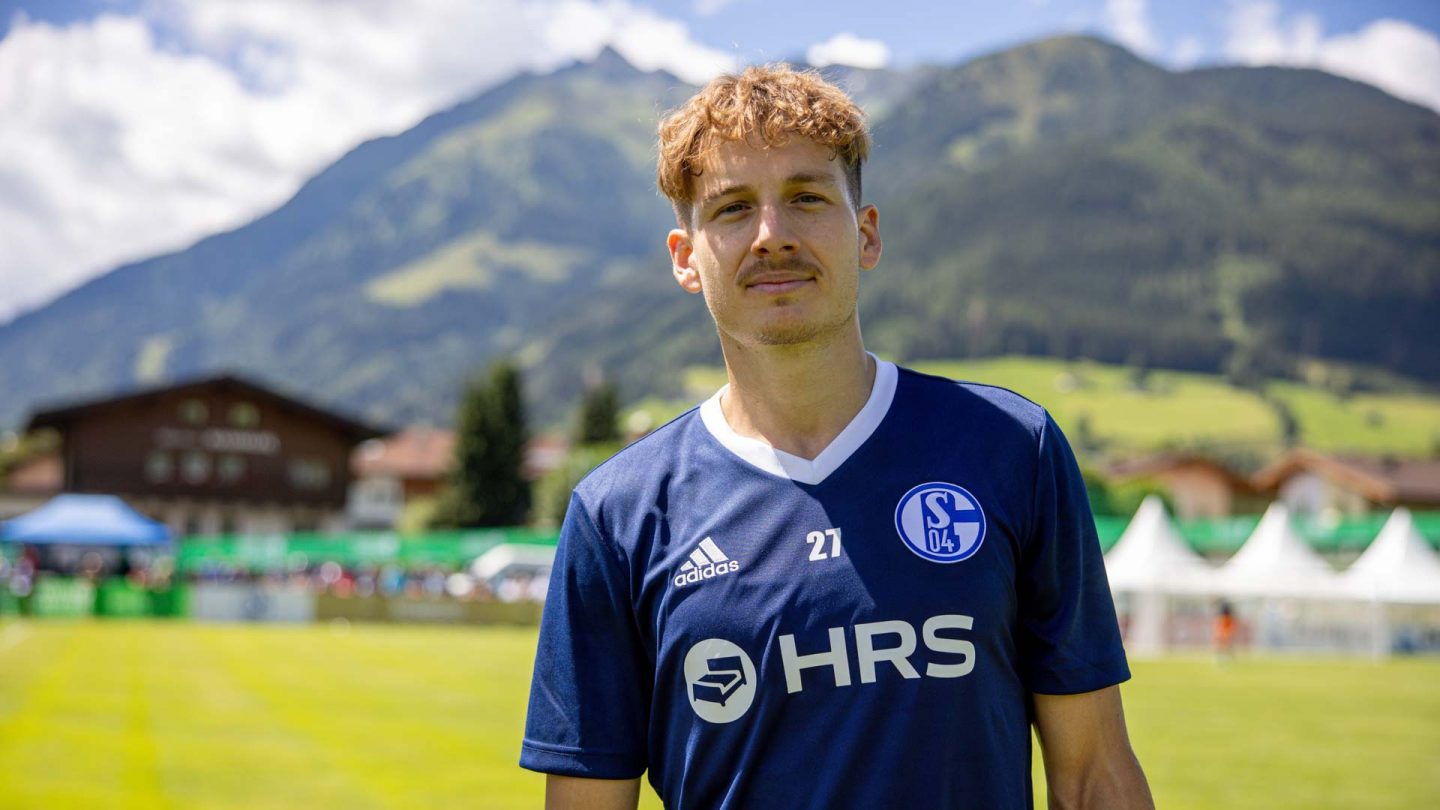 Cedric Brunner on…
… his first few days as a Schalke player:
The team has really taken me in well over the last few days. From the word go, I felt that there was a good team spirit here, that the lads were grounded and together as a unit. That feels good, especially since it's only the second time I've moved clubs. I played in Zürich for a long time, and then spent four years in Bielefeld.
… familiar faces:
I've already played under Frank Kramer at Arminia, so I know how he likes to play football and how he leads a team. He always puts his heart and soul into it, and gives his all for the squad and the club every day. I also know Victor Pálsson very well from my days at FC Zürich – we've kept in contact since then.
From the word go, I felt that there was a good team spirit here
… his sporting goals:
I'm ready and raring to go, and looking forward to my time here. The first goal is clear: survival in the Bundesliga. I'm familiar with that aim from my time at Arminia Bielefeld, and I'm sure that won't put me at a disadvantage here. We managed to stay up in our first season after promotion back then, even if nobody expected us to.
… his style of play:
I always give my all and leave everything on the line. I think the attributes that sum me up best are a good attitude, fight, and aggression, as well as good tackling, positional play and reading of the game. I think the statistics reflect that: over the last two years, relatively few goals have been conceded from my side. I'm also almost always available for anything – I haven't had many injury issues in my career so far.
… target men up front:
We've got two big lads up front here with Simon Terodde and Sebastian Polter, and it's of course my aim to swing one or two crosses into them. When you look at my last couple of years, I've definitely had a bit of ambition to attack more – defending was my main task when I was at Bielefeld.
✎
✓