Ibrahima Cissé: I can't rest on my laurels
In the friendlies before the Christmas break, Ibrahima Cissé impressed with his strong duels won rate. The centre-half, who in the past played as a striker, also bagged his first goal for Schalke 04. We spoke to the 21-year-old about his fist six months in Germany, his unlucky injury, comparisons with Armel Bella-Kotchap and his aims.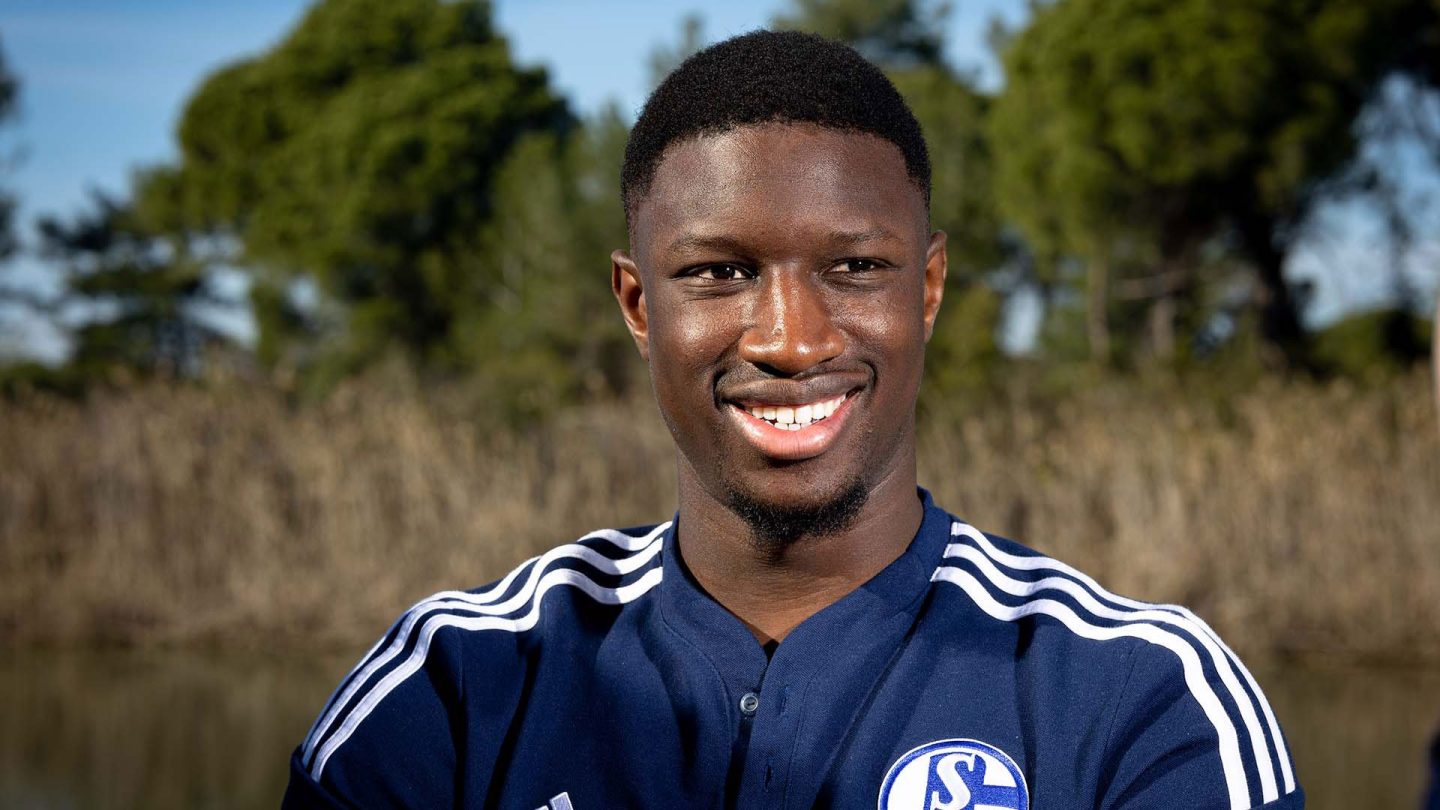 Ibrahima, we've been at the training camp in Belek for four days now. After watching your sessions from the stands, we have noticed two things. The intensity is very high and the mood in the camp is very good. What are your impressions from the training ground?
We're here to give it full throttle and that's what we're doing. I also think the fans can see that too. However, putting in hard work doesn't mean to you can't have some fun. We've got a great understanding as a group and we want to be successful together in the second half of the season. We're laying down the foundations for that in the training camp. The friendlies against Zurich, Nürnberg and Bremen will be important so that we're prepared for the first game after the restart.
Are you the type of player that enjoys training camps? Or are your someone that prefers to go home after the sessions?
On the whole, I prefer to be at home in the evenings, but I also enjoy training camps because you are together as a group for a longer period of time. That's important for rebuilding the team spirit because you also spend a lot of time with each other away from the sessions. There is a great spirit within our team and that's exactly what we'll need if we're to achieve our goal of staying in the division.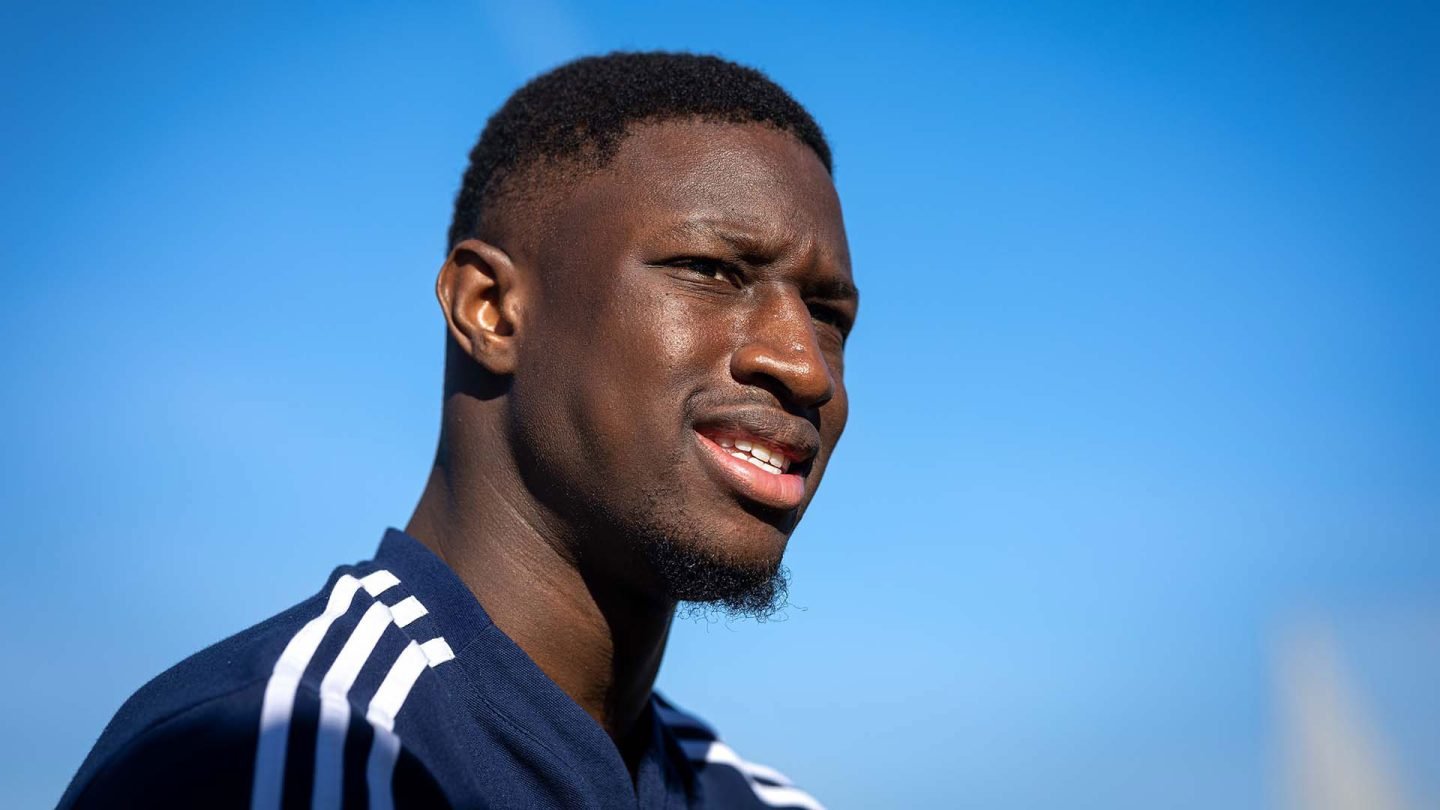 You arrived from Belgian side KAA Gent in the summer, but you haven't made your debut in the Bundesliga just yet. When will it come?
Soon, hopefully. I work hard every day in order to improve. I want to show the coaching staff what I can do and that I'm ready to help the team. I might have got the chance to get my first minutes in the Bundesliga earlier in the season but I was unfortunately hindered by my muscle injury.
That was at the end of September. What was going through your mind back then? You had had not only impressed with your good performances in the Regionalliga with the U23s, but you also scored twice in six games.
Injuries and the subsequent lost time are always hard to take. I had found my rhythm and I had the feeling that I wasn't far off. But then that happened. Sepp van den Berg and Leo Greiml were also injured and Marcin Kaminski had also spent time out. So four defenders were out in one go. Fortunately, Marcin and I are back to fitness and I can see in Belek that Sepp is taking steps forward every day.
Strikers primarily get their self-confidence by scoring goals, defenders get it through good defensive performances.
In the friendlies before the break, you showed that you can also pose a threat at the top of the pitch, especially via set-pieces. Your goal in Osnabrück came from a free kick and it tied the game at 2-2. Do you work on these things in training?
I was once a striker and I still know where the goal is (laughs). I have only been a centre-half for about four years. It is of course a nice feeling when you score a goal but my main task is to make sure we don't concede. But with my height I am definitely one of the players that can cause a problem from a set-piece.
Thomas Reis sang your praises after the game against Hajduk Split and he even made comparisons with one of his former players, Armel Bella-Kotchap. Did you know about that?
Yes. I then googled him straight away to find out more about his career. Armel Bella-Kotchap has even become a player for the Germany national team. Thomas Reis' statement showed me once again that he believes in me but obviously I can't rest on my laurels. I have to work hard every day to become an even better player.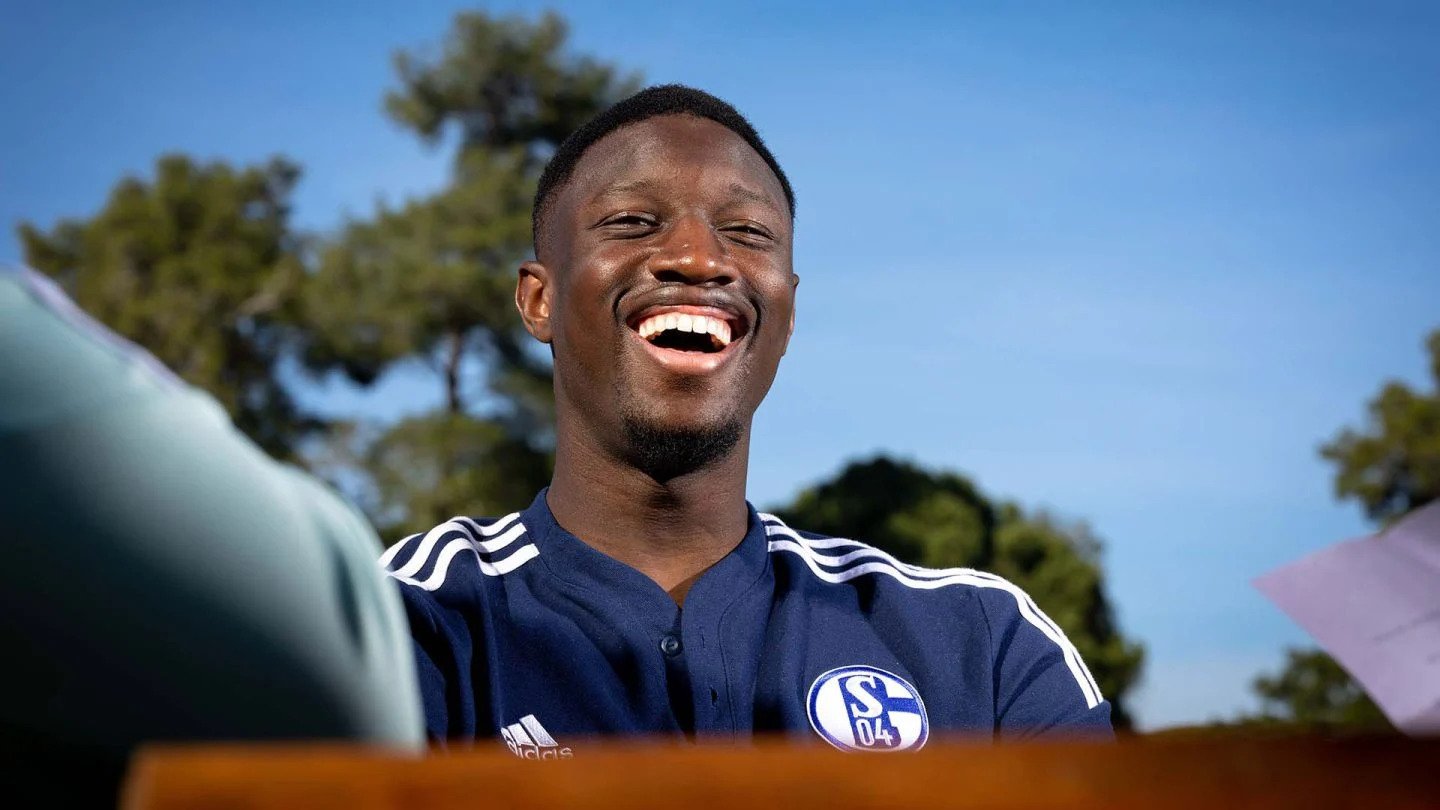 You didn't lose a single duel against Split and you scored a goal against Osnabrück. Do successes like these give you a little extra self-confidence?
I was definitely really pleased with the statistics against Split. Strikers primarily get their self-confidence by scoring goals, defenders get it through good defensive performances. It's important that the good numbers aren't just a one-off. My goal has to be to win as many direct duels in a game as possible.
How have you settled in in your first six months in Germany?
I was welcomed in by the team from the start. That was really important for me because if you don't feel welcome then you can't perform. Of course, the language barrier was difficult at the beginning but I'm trying to integrate the best that I can.
Are you learning German?
Yes, I have two lessons a week at Schalke.
Do you have a favourite word in German?
Together! That also applies to a football team, where all the players have to stick together in order to be successful.
I have to work hard every day to become an even better player.
Have you already managed to see a bit of Gelsenkirchen and the surrounding area?
In the last few months, I have used the days without training to see some other of the towns and cities in the area. Duisburg, Bochum, Düsseldorf, Cologne – and of course Gelsenkirchen as well. After all, that is the football club that I play for. If my family or friends visit me we always take little trips places. I also like spending time at home.
What are your hobbies?
Sport. If I am not training or don't have a game myself, I like watching and football on TV. You can also always learn something from doing that.
✎
✓