Peter Knäbel on a new signing, an injury and positive data from training
Peter Knäbel spoke to the press from training camp in Belek on Thursday (5/1). schalke04.de have summed up the most important quotes from our board member for sport.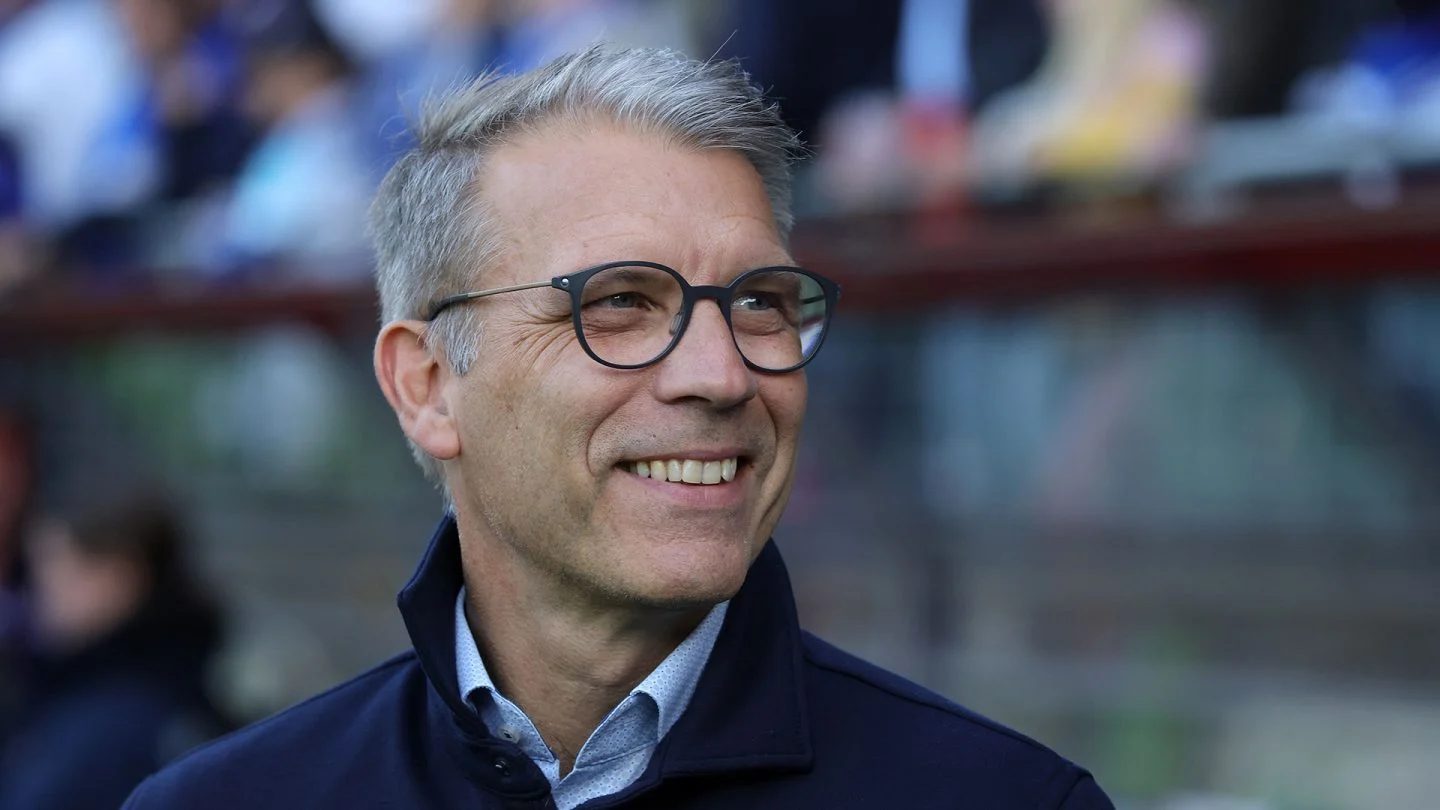 Peter Knäbel on…
…Jere Uronen:
We have reached a verbal agreement on a transfer with the player and his current club, Stade Brest. The goal is for Jere to travel to Belek on Friday. The transfer cannot be confirmed just yet, as we still need to wait for a medical and for several regulatory processes to occur. We have had our eye on the player for a while. André Hechelmann has known Jere for a number of years and had him down as a left-back when he was playing in the Champions League with KRC Genk. We're fully convinced by his qualities. He also left a very positive impression in our discussion with him, and seemed very excited to be able to play for Schalke. He's fluent in English, is fully match fit (Ed. note: the Finland international featured for 80 minutes for Stade Brest against AS Monaco recently), and knows Jordan Larsson already. They both played together at Helsingborgs IF in Sweden in the past. 
…the left wing:
We should be well-equipped on the left wing with Jere, provided that all the remaining formalities are completed successfully. He's more of a defensive-minded player, while Tobias Mohr is more attacking-minded. Thomas Ouwejan is somewhere in the middle. We're happy to be able to have everyone we need on this side, because we were in need of reinforcements following Ouwejan's injury. 
…potential other transfers:
Unfortunately, we need to be patient. I would also prefer it if our entire wish list could be granted as soon as possible. We still need some reinforcements in attack. We have reached a basic agreement with Tim Skarke from Union Berlin, who wants to join us. But, there are always several parties involved in a transfer. I don't want to rule out us announcing another new signing during our training camp. The reality is that we don't have a lot of time. It could also be the case that we only have something to announce after our return from Belek. 
My impressions of the sessions so far have been very positive. That's backed up by the data we have collected during the sessions.
…Justin Heekeren's injury:
It looks as though it is likely a knee injury. Justin made a wrong move during training on Thursday and will leave training camp on Friday, together with team doctor, Dr. Antonius Antoniadis. Dr. Patrick Ingelfinger (Ed. note: head of the medical department and team doctor) will arrive in Belek shortly before and will also examine Justin. A more exact diagnosis will come following an MRI in Gelsenkirchen. We're all keeping our fingers crossed for Justin that it's nothing serious and wish him a speedy recovery. 
…the intensity of the sessions in Belek:
My impressions of the sessions so far have been very positive. That's backed up by the data we have collected during the sessions. We're heading in the right direction. On Tuesday, we recorded the highest levels that we've had this season in terms of our intensity. All the players are participating and there's also a bit of fun to it as well. When you observe the team both on and off the pitch, it's clear to see what a great group they are. Our new signings will be able to integrate themselves quickly. 
…former rehabilitation coach David Gröger:
It's true that David Gröger is no longer working as a rehabilitation coach with our first team. I would like to make clear that David brings with him an immense level of knowledge, particularly in a conceptual manner. We have decided to adjust our working processes and plan to work more closely with medicos.AufSchalke in the future. We have done so with both Rodrigo Zalazar and Leo Greiml recently. That's why we decided to end our work with David at the first-team level and will now look to see if and how we can continue to work together.  
✎
✓