Rouven Schröder: You can't force movement in the transfer market
Just before the training camp in Austria, FC Schalke 04 signed both Maya Yoshida and Cedric Brunner. On Thursday (14/7) the club completed another transfer, bringing Alex Král to the club on a one-year deal. The defensive midfielder is another piece of the jigsaw for Rouven Schröder's squad in the Bundesliga.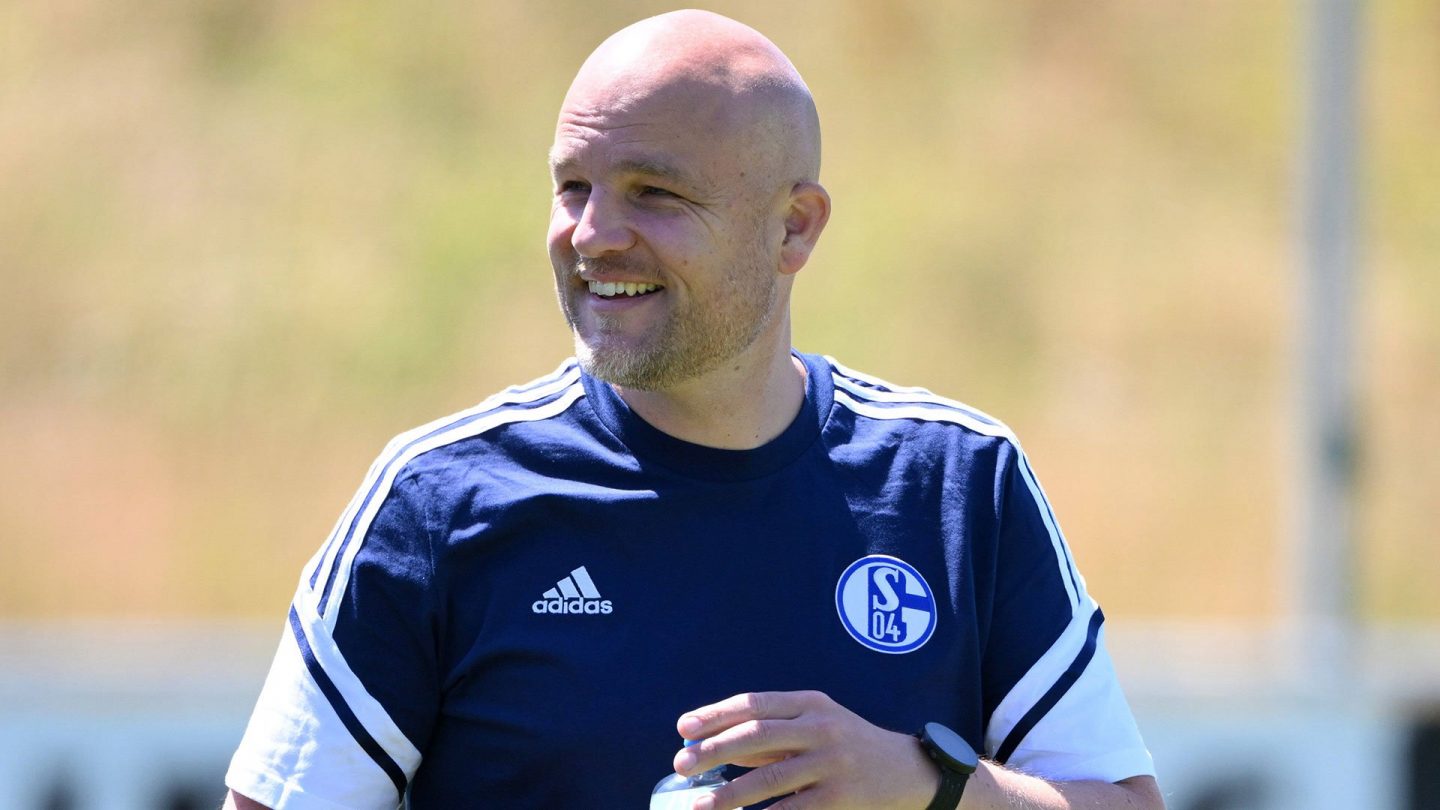 The sporting director revealed that the Czech Republic international had been on his and the scouting team's radar for a while now. "This transfer didn't come out of nowhere," said the 46-year-old. "Sometimes things take a bit longer. Other clubs were interested in Alex too. We're ultimately now just happy that he wanted to join us." Schröder has been in contact with the midfielder regularly in recent weeks and he even gave him a virtual tour of the VELTINS-Arena via FaceTime. "I also showed him a picture of Jiri Nemec in our stadium," added Schröder. The Eurofighter isn't just a legend at Schalke, but also a well-known figure in Král's home country after playing over 60 times for the Czech Republic.
Alex made a good impression and is a really open guy. That's what we expected from him.
Král, who arrived in Mittersill late on Wednesday night, met his new teammates over breakfast the next day. "Alex made a good impression and is a really open guy. That's what we expected from him too," reported Schröder. "He's already got plenty of experience for a 24-year-old and his body language is really positive. He will definitely help our team."
An important thing for Schröder is to have lots of depth in the squad. "A team doesn't just consist of 11 players. Competition for places will be good for everyone," explained the sporting director. "The only thing that ultimately matters is how the club is doing." Nevertheless, Schröder made it clear that every single player is valued by the bosses. "Every individual is important for me, regardless of if they are playing at the start of the season or not. We saw last year how important a good squad is. We will always have absentees due to injuries and we then need others to be there ready when that happens."
More ins and outs possible
There could be further arrivals and departures before the window shuts, according to Schröder. "Looking at our current situation, we are now at the point where we need to say goodbye to some players." Six players have already left and more could follow. Three names in particular, Amine Harit, Ozan Kabak and Can Bozdogan, are ones that could depart. They all spent last season on loan at different clubs across Europe. Schröder feels that they are top players and will definitely be interesting candidates for a number of clubs.
Just like last year, the transfer market is still not as busy in mid-July compared to as it was before the pandemic. "This isn't a new situation for us, it's the same as last summer. We have to remain patient and can't get too concerned. You can't force more movement in the market," explained the 46-year-old. "The important thing is that no players get left behind. Amine, Ozan and Can are integrating into the group. Of course though, some players may not feature in friendlies due to the size of our squad. We've been clear about that."
This isn't a new situation for us, it's the same as last summer.
There was also a recent enquiry about Victor Pálsson from the MLS. "Victor is extremely valuable to our group and contributed massively to our promotion. We're planning to have him with us. The fact is, though, that he's not 22 anymore. Should he wish to take a different path with his career then we would entertain the idea."
Touching on potential other new arrivals, the Schalke sporting director said that "we continue to tirelessly plan and work on the squad and we may look to sign another player if the move is a sensible one." Schröder remains in contact with Darko Churlinov, who returned to Stuttgart following the end of his loan spell in Gelsenkirchen. "He is under contract with VfB Stuttgart and we have to respect that," said Schröder. "We still value Darko really highly, but so do they. We are still in contact but right now there isn't the budget left to complete another signing." Nevertheless, Schröder refused to entirely rule out a move for the North Macedonia international.
✎
✓