Soichiro Kozuki wants to write the next chapter
Soichiro Kozuki's footballing story sounds a bit like a fairytale. Almost one year ago, the then 21-year-old made the move from the Japanese second tier club Kyoto Sanga, to FC Düren in the Mittelrheinliga. He then signed for Schalke 04 in the summer and was rewarded with a professional contract back in December after turning heads with his strong performances for the U23s.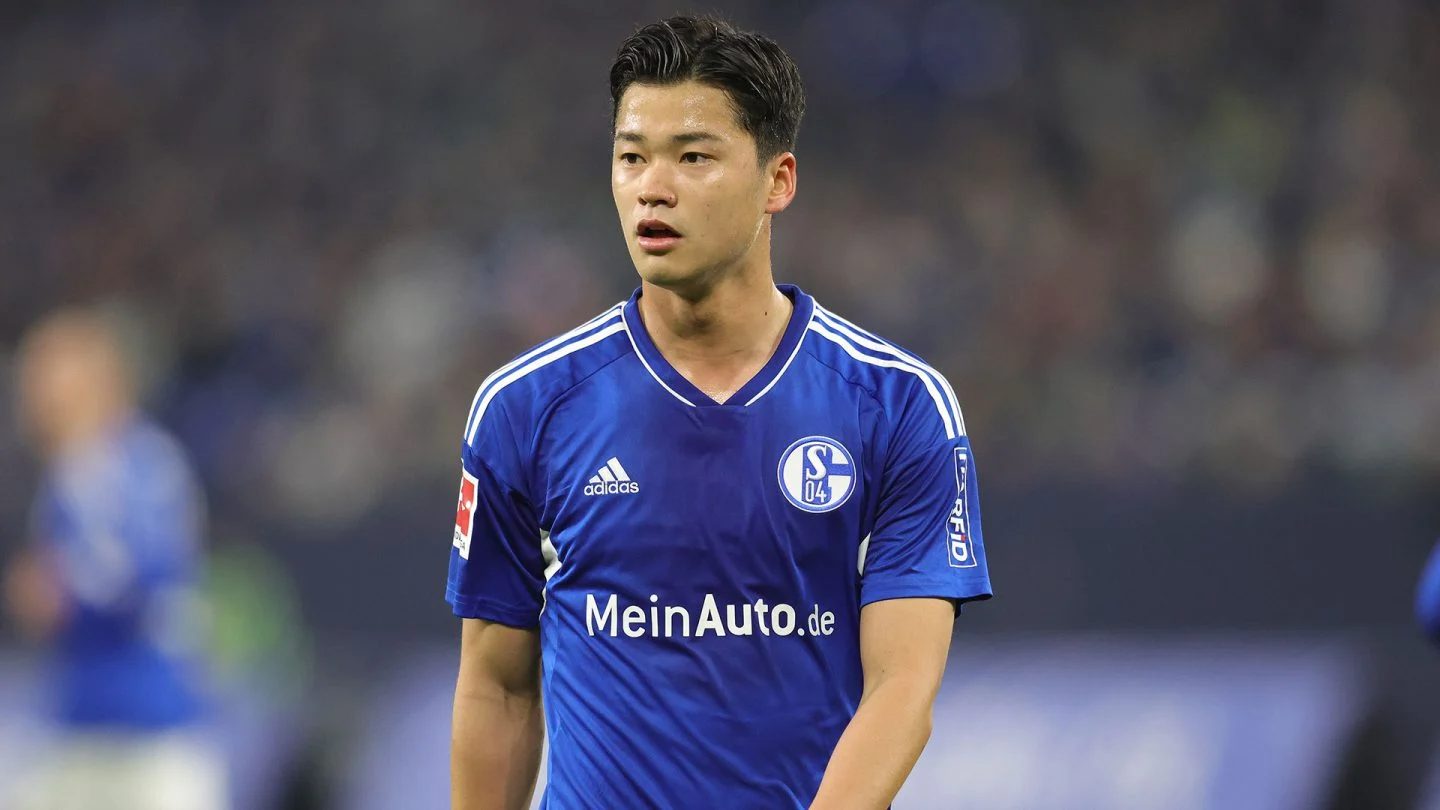 After being called up to the first team, Kozuki went on to score a goal in each of the friendlies against Rapid Vienna, Hajduk Split and Osnabrück, and he could reach yet another milestone on Saturday (21st January) with his Bundesliga debut against Eintracht Frankfurt.
Despite his goals and strong performances during the winter break, the forward knows there is a lot of hard work still to do: "I just want to help the team. There are still some things I have to improve on. I put in the hard work everyday and I want to take something away from every training session," he explained.
Mentality as a crucial factor
Kozuki's plucky words underline his strong mentality and according to the 22-year-old, it is precisely this determined mindset that has helped him deal with the challenges that have arisen so far.
This is also backed up by his impressive numbers in the first half of the season. The attacker has been involved in the most goals for the U23s this campaign, with six goals and five assists. His dream now will to be play his part in a goal in the Bundesliga and celebrate with his teammates.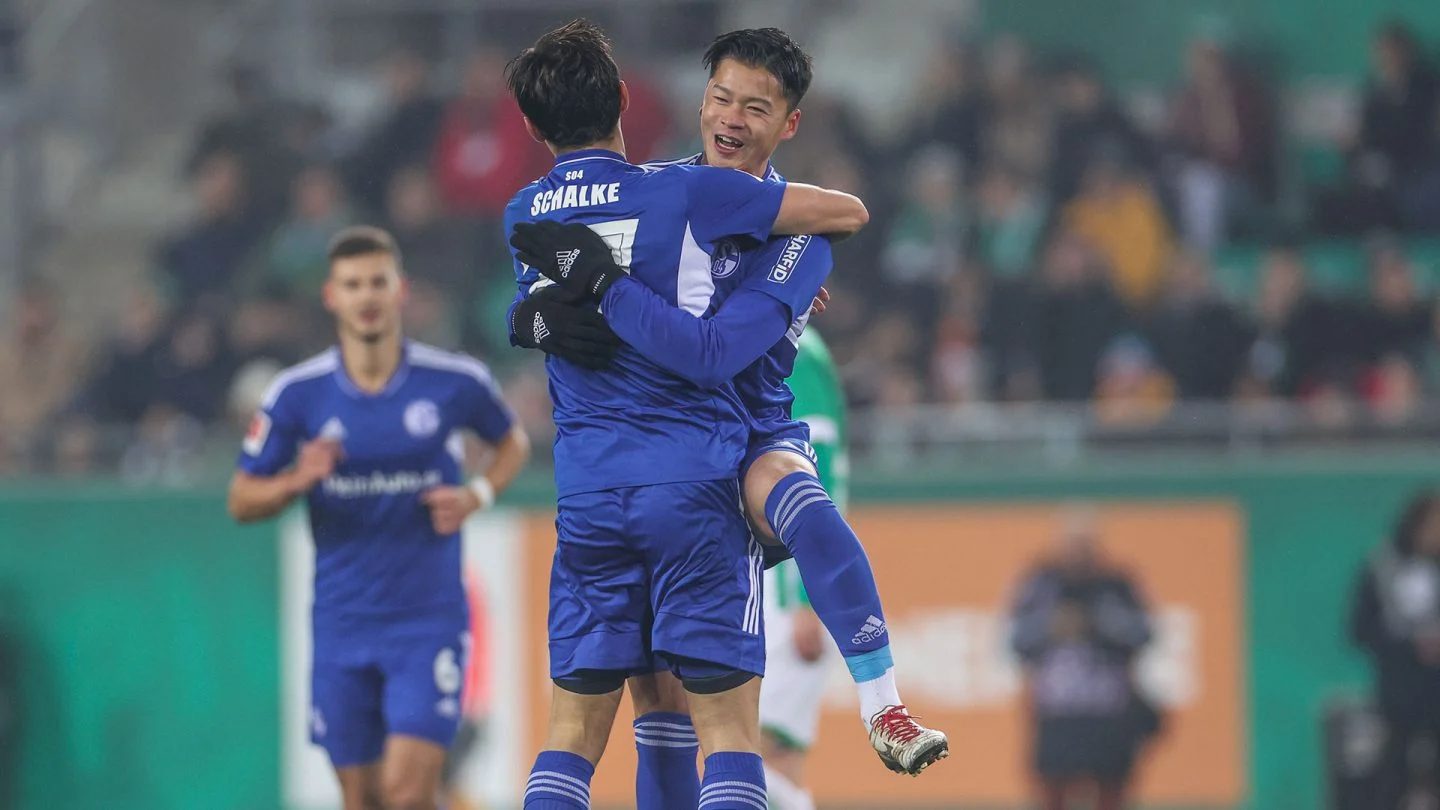 The fact that this dream could be made into reality fairly soon was almost inconceivable a few months back. 2021 was a successful year for his former club Kyoto Sanga but the forward's name was seldom seen on the team sheet. That summer, in the middle of the Japanese season, Kozuki warmed to the idea of playing football outside of his homeland. "My dream is to play professional football in Europe someday. In order to develop, I need game time," he explained.
In the summer of 2021, a planned move to Denmark didn't come into fruition and Kozuki stayed in Japan with Kyoto Sanga. He made two appearances for the club in the season that they gained promotion to the J1 League. He then had another sniff of European football in January 2022, when he trained with the Borussia Mönchengladbach's U23s. Although he impressed in training, the talks with the club fell through. "The decision was made three or four days before the end of the transfer window. It was a really difficult time," said Kozuki.
Taking his chance in Düren
Düren native and former Kyoto Sanga assistant coach Gert Engels then presented Kozuki with a new opportunity. Engels recommended Kozuki to his hometown club FC Düren and the Japanese player duly signed for the Mittelrheinliga side. His five goals and five assists in eleven games helped FC Düren on their way to promotion to the Regionalliga West. "I primarily acclimatised to Germany through football," explained Kozuki. "The culture of making mistakes is also very different to Japan. In Germany, mistakes are seen as part of the game and that allows me to play with more freedom."
On the pitch, Kozuki has very much taken to German culture. Off it, however, some things are taking some getting used to. "It was very stressful when I arrived in Germany. The delayed trains drove me mad! I didn't seen that in Japan (laughs)," joked the 22-year-old. This, however, isn't the first time that Kozuki has lived outside of his native country.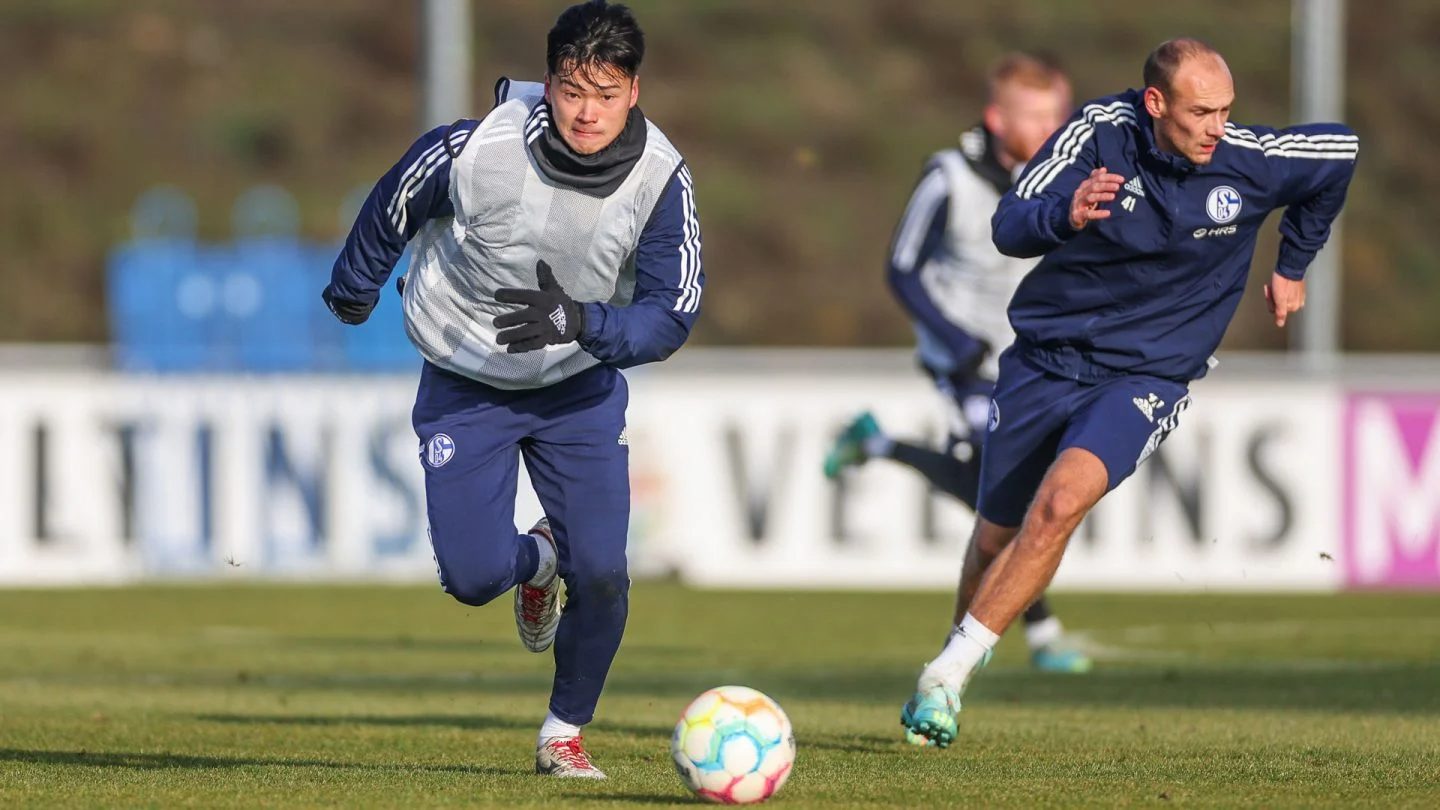 When he was five years old, his family moved to China for his father's job. He spent three years there and football played a decisive role in his formative years at a Japanese kindergarten in Shanghai: "If you wanted to make friends you had to play football," explained Soichiro, who was named after the founder of Japanese car manufacturer, Honda. "If I'm being honest I didn't like football at the beginning. I wasn't a great player and I used to get really tired after sessions. It was a bit of a trauma," he reflected.
Kozuki continued to play football when he returned to Japan and at the age of 12, he got into the Kyoto Sanga youth academy after a successful trial. He then worked his way into the Japan U15s and he went on to reach the round of 16 with the Japan U17s at the World Cup in India. Japan were knocked out on penalties to England, who had the likes of Phil Foden and Callum Hudson-Odoi at their disposal.
Feeling at home in Schalke
Real Sociedad's Takefusa Kubo played alongside Kozuki at that particular tournament and the pair remain good friends. "We spoke after I made the move to Schalke. It was a good decision because I feel really happy here." A few days after he arrived in Gelsenkirchen, Kozuki heard that Maya Yoshida would be signing for the club. "Maya is one of the biggest stars in Japanese football. He has played in the Premier League and he has made over 100 appearances for our country."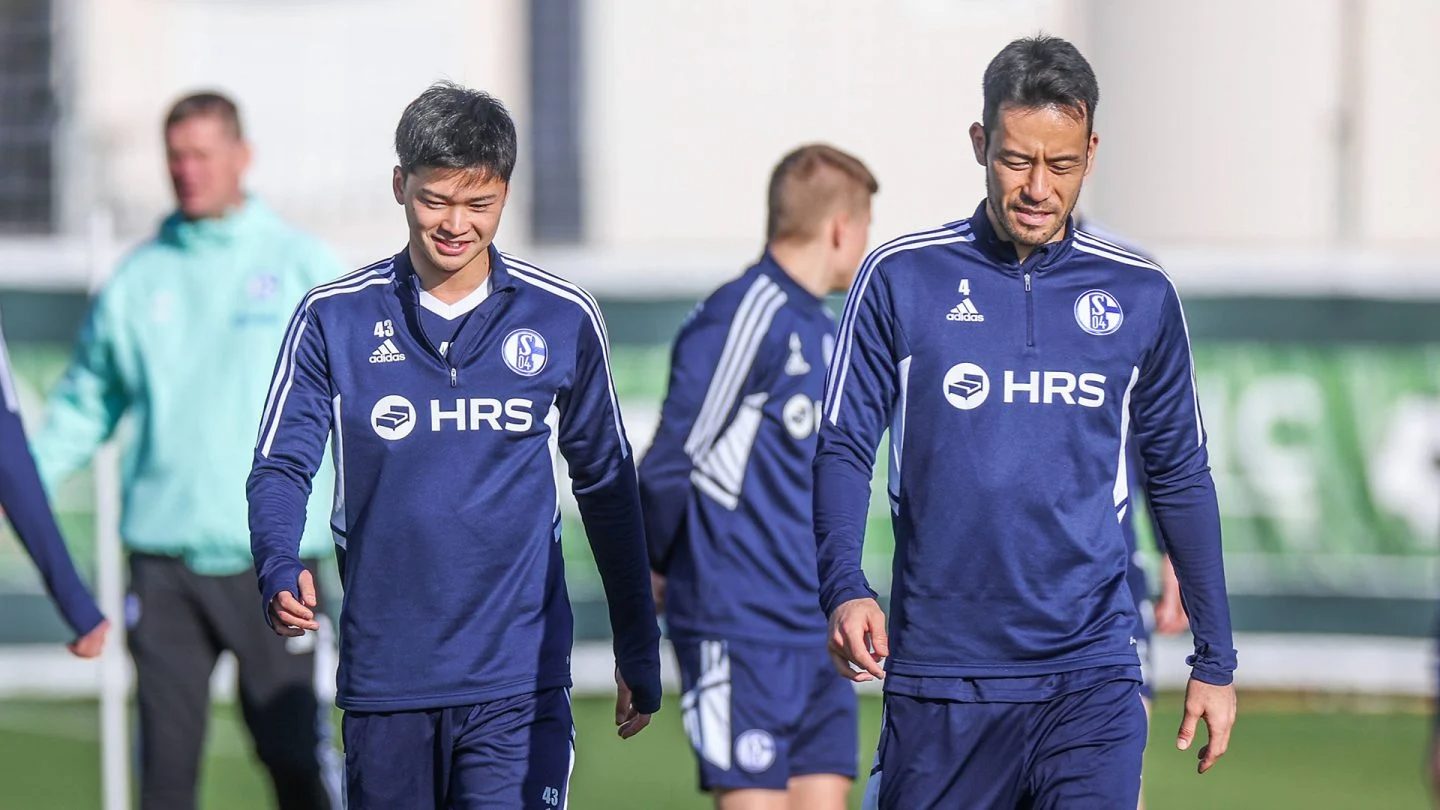 Being able to play alongside his hero is something that Kozuki could have only dreamed about just 12 months ago. Although he has achieved so much over the last year, the story is far from over. And for the 22-year-old, another exciting chapter may be written on Saturday against Eintracht Frankfurt.
✎
✓