Soichiro Kozuki: It's a pretty crazy story
Soichiro Kozuki was one of the surprise success stories at the close of the year. After scoring in all three friendlies in December and impressing against Rapid Vienna, Hajduk Split and VfL Osnabrück, the Japanese midfielder was rewarded with a professional contract at FC Schalke 04, valid until 30th June 2025.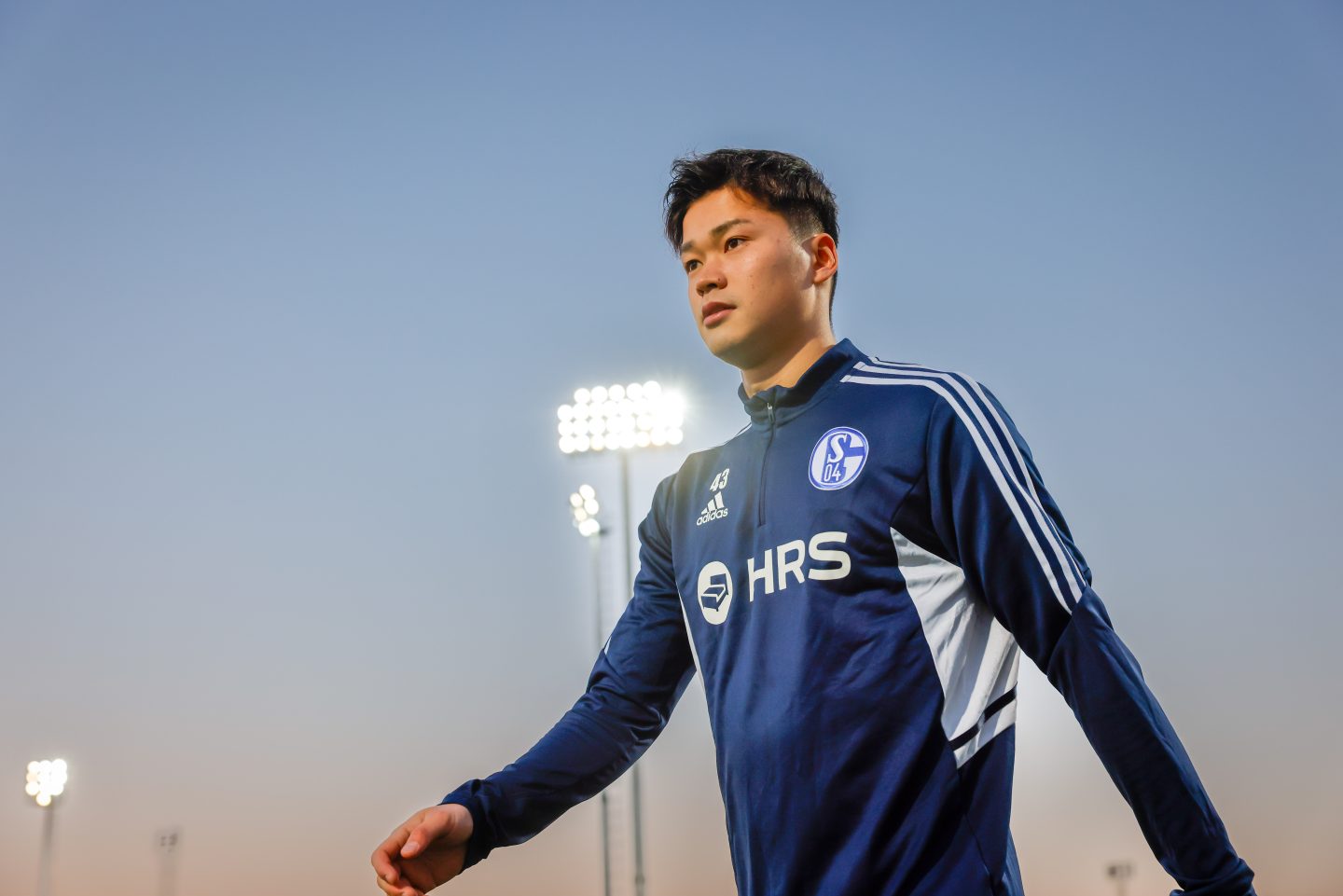 The 22-year-old is currently in Belek, taking part in his first training camp with the first team. "It's a pretty crazy story," said Kozuki, who moved to 1. FC Düren from Kyoto Sanga nearly a year ago. He drew the eye with his performances for the current fourth-tier side, earning a move to the Schalke reserves. 
Came from the U23s
Other players such as Henning Matriciani, Florian Flick or Blendi Idrizi had previously proven that the Schalke U23s could be the starting point to move up through the ranks in professional football. They all began their Schalke careers with the reserves before breaking into the first team due to their impressive performances. 
I still have a lot of room for improvement and can learn a lot.
Kozuki has a clearly-defined goal in mind when looking ahead at the upcoming weeks and months, saying "I want to improve with every training session. I still have a lot of room for improvement and can learn a lot." He added, "To have scored three goals in our recent friendlies is of course a great story. However, it's nothing more than that. Now, it's important for me to keep at it, to continue to prove myself and then maybe see my first minutes in the Bundesliga so that I can help the team." 
Support from Maya Yoshida
An important point of contact within the team for Kozuki is his fellow countryman, Maya Yoshida. "He's captain of the national team and has played more than 100 times for Japan, and now he's my teammate. I would never have dreamed of this a year ago, because it seemed so far-fetched," said the 22-year-old. "I didn't even know what to say the first time I ran into Maya at Schalke. He's a legend in Japan." 
His other teammates have also been a big help to the youngster. "If I have a question, then they are all there for me," said Kozuki, adding that he was warmly welcomed by the team. "The team has a great mentality, as well as the quality needed to achieve our joint aim of staying up." 
✎
✓