Danny Latza: Frustration, analysis and moving on
4-0 down at half time and 6-1 at full time. Schalke 04 suffered a heavy defeat at the hands of RB Leipzig on Tuesday evening (24/01), with an especially disappointing first-half performance. "It was a disastrous first half. We hardly won any duels and weren't awake at all," captain Danny Latza summarised the game.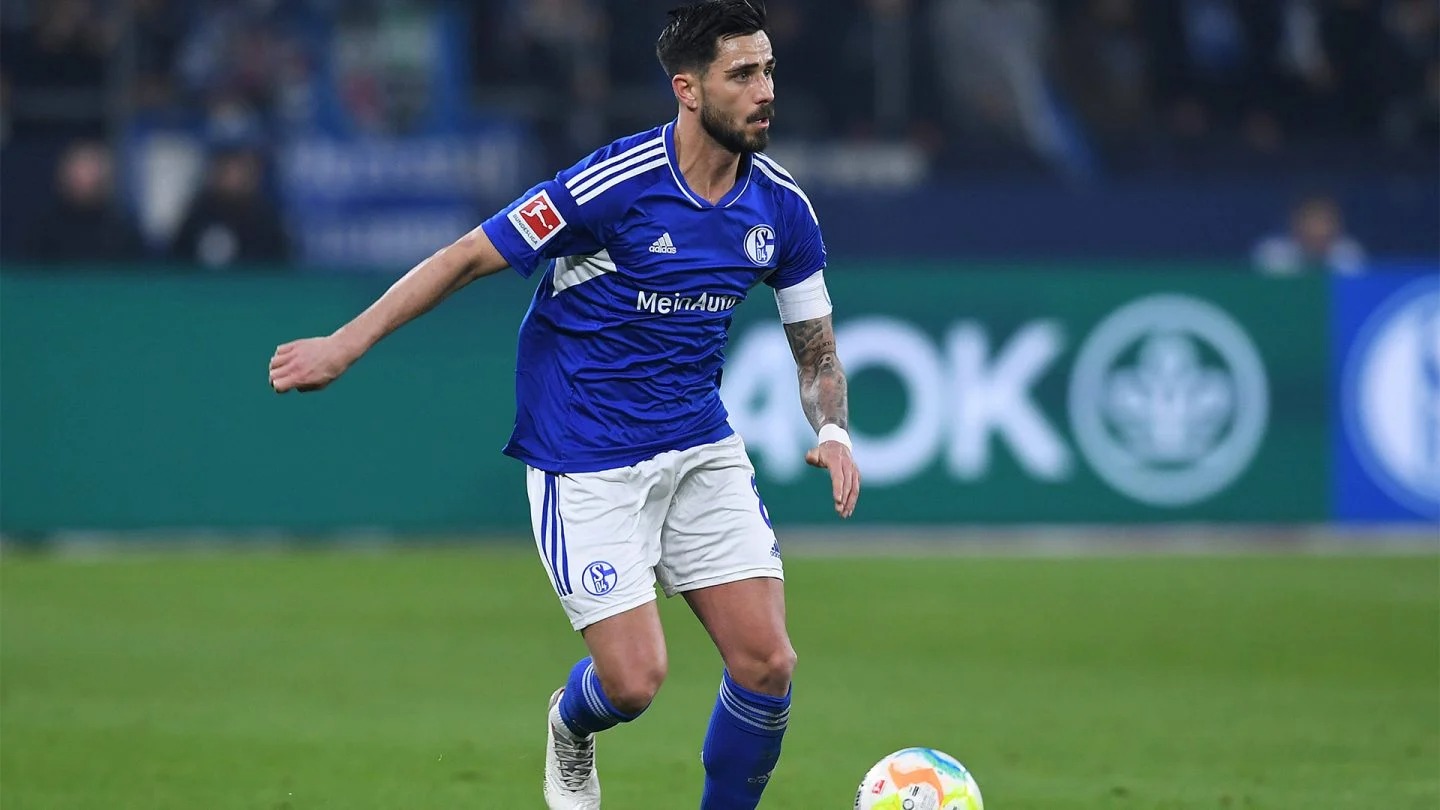 The captain said the team never got going in the first half and everything they set out to do did not work. "If you don't win a duel with your opponent, spaces open up. Leipzig did well. They were always occupying the space around the edge of the box and we had a lot of difficulties beating the opposition players in that area," said Latza, who said his team's shortcomings need be analysed and fixed.
Early concessions the knockout blow
The Royal Blues were 2-0 down within a quarter of an hour after goals from André Silva (7') and Benjamin Henrichs (15') – something that had Schalke on the ropes after several games without a win. "We've not had many successes recently and of course that plays on your mind," said Latza, who, along with his teammates, wanted to build on a more promising performance against Frankfurt and take something away from the clash with Leipzig.
Latza said that the team rallied together to generate positivity ahead of the second half. "We were a little better, but overall it was a terrible performance," said Latza, unable to be pleased with the second-half improvement from his team.
Next home game around the corner
One positive for Schalke is the opportunity to put things right quickly. 1. FC Köln will visit the VELTINS-Arena on Sunday (29/01). "We have to keep going and remain positive. There are a lot of games to be played," said Latza, looking ahead to the next fame. "We'll have one or two days of being frustrated, analysing and moving on. After that's it's time for Köln."
✎
✓