Frank Kramer: We have solid foundations based on hard work
Two missed penalties, a disallowed Wolfsburg goal – and in the end, a goalless draw. After 90 minutes in Wolfsburg on Saturday (20th August), the head coach as well as Simon Terodde and Marius Bülter spoke about the game. Schalke04.de has summarized the most important parts of their interviews: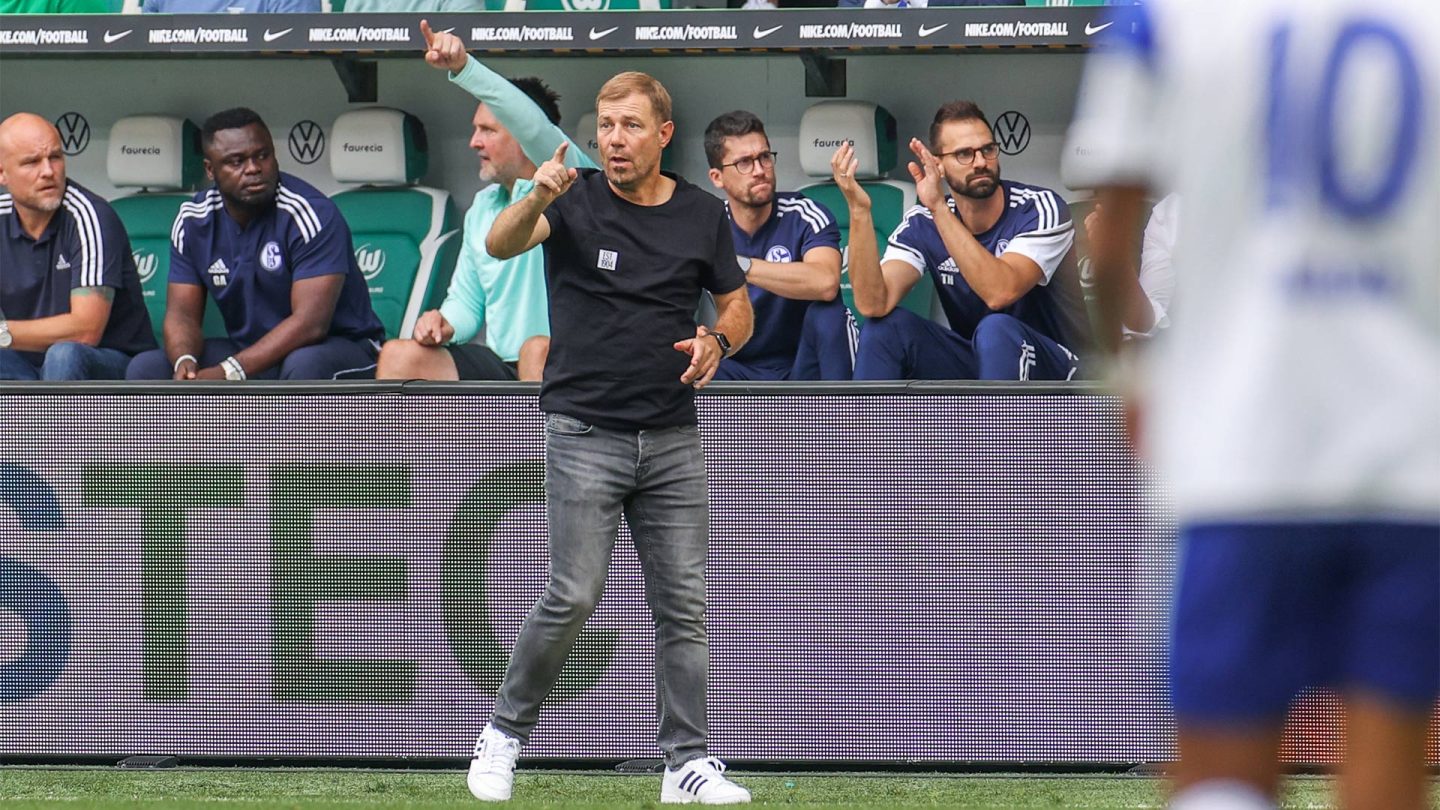 Frank Kramer:
We will happily take the draw. We played well in the first half, we were very solid, played with clear ideas and looked for chances. With the penalty we had the chance to go in front, but unfortunately we were not able to use it. We were under a lot of pressure after the hour mark and had to do a lot of defending, but that can happen to you against a team like Wolfsburg. We were able to break free again from the back and had another chance to score. Overall, we put in a compact and passionate performance on the pitch. We know what we have to work on but we have solid foundations based on hard work. In the right moment, though we have to take our chances.
Niko Kovac:
No goals, no win – that's just how it sometimes goes in football. We had enough chances, but we've got to settle for a draw, and in my opinion we had done enough to earn all three points.
Simon Terodde:
The missed penalties were a big disappointment, and that would have been an important time to score right before half-time. I have taken the responsibility before, and today I wanted to do the same – the boys trust me there. Every striker knows how I am feeling right now. I would have loved to have helped the team with a goal, we defended well and ran plenty too. I am happy that we didn't lose the game and took a point away with us.
Marius Bülter:
If you look at the game, we can be satisfied. In the last 20, 25 minutes we had some luck as Wolfsburg had two big chances then. We have to give everything in every Bundesliga game, only then will we have a chance. We all know what Simon provides for the team, what he has already done for us, so no hard feelings. You can see that we're a team, everyone understands what's at stake and that you have to be ultimately satisfied with a point at Wolfsburg.
✎
✓