Thomas Reis: Can give us a bit of a boost
With the match against Leipzig firmly behind them, FC Schalke 04 have set their sights ahead to their next opponents: 1. FC Köln. On Sunday, the Royal Blues will open the second half of the season at home against the Billy Goats (29/1, 15:30 CET). Head coach Thomas Reis was able to welcome a handful of players back to team training this week, giving him more options to choose from this weekend.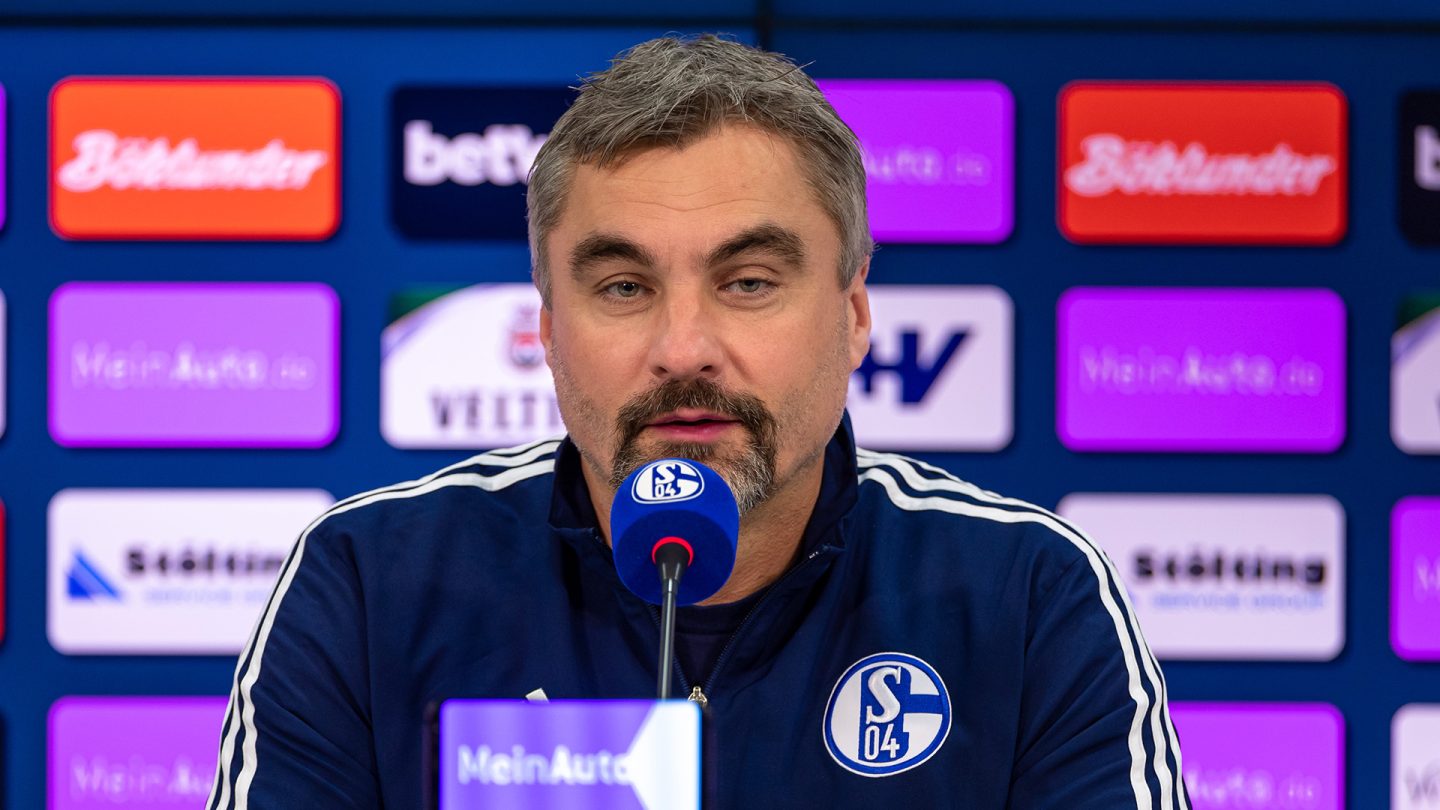 Among the new faces in training are winter signings Moritz Jenz and Tim Skarke. "Moritz trained yesterday and today and has left a solid impression so far," Reis said about the centre-back. "He has experience playing in Europe, is quick, wins tackles and is a very attacking-minded defender," he said in praise of the 23-year-old. Skarke, meanwhile, will be tasked with bringing pace to the Royal Blue's attack. "We need some speed and want to find ways of making long runs, which is what we envision Tim doing," Reis added.
Trio edging closer to a return
Rodrigo Zalazar, Alex Král and Thomas Ouwejan are all edging closer to a return, after lengthy spells on the sidelines. The trio were able to complete the most recent team training session and could be an option for the matchday squad against Köln. "Rodrigo has looked good in training so far, and he knows where to put the ball," Reis said about the Uruguayan, who has been out injured since early October. "He's looking strong in the tackles as well, but isn't back to full strength yet, which is to be expected. I'm glad that he's back because he helps bring up the quality of our squad," Reis said. The head coach will be able to choose from all the players who were in the squad to face RBL in midweek.
You have to win those key challenges and show that you're up for it.
The Royal Blues are hoping to present a different side to themselves this weekend, after a disappointing performance against Leipzig. "We played very poorly on Tuesday," said Reis, who is looking for his side to be rock-solid over the full 90 minutes this time. He highlighted the one-v-ones as key moments that were too easily lost against Leipzig last time out. "You have to win those key challenges and show that you're up for it. We didn't do that," he said.
The head coach is expecting a different performance from his side this weekend, saying "We know that Köln cover a lot of ground and play a very intense brand of football, along with having enjoyed some strong results of late. It will be a tough challenge," he said about Steffen Baumgart's side.
Potential changes to the XI
Reis hasn't ruled out making changes to his starting XI, making clear that "No player is untouchable." With the new signings that have joined over the winter, players who were starting games could find themselves on the bench now. "It's about the team and about FC Schalke 04. The best players should play," said Reis.
The head coach will make a final decision about who will play following the final training session on Saturday afternoon. The public training session at the Parkstadion will also feature a ceremony at the end to inaugurate the newly-restored floodlight at the ground. "I think that it will help give us an extra shot of energy," Reis said about the support from the fans.
✎
✓