Frank Kramer: It's important that we always keep on going
The first 90 minutes of the new league season provided a number of talking points for after the game. Head coaches Frank Kramer and Köln's Steffen Baumgart spoke about those incidents at the post-match press conference. Alexander Schwolow also gave his thoughts.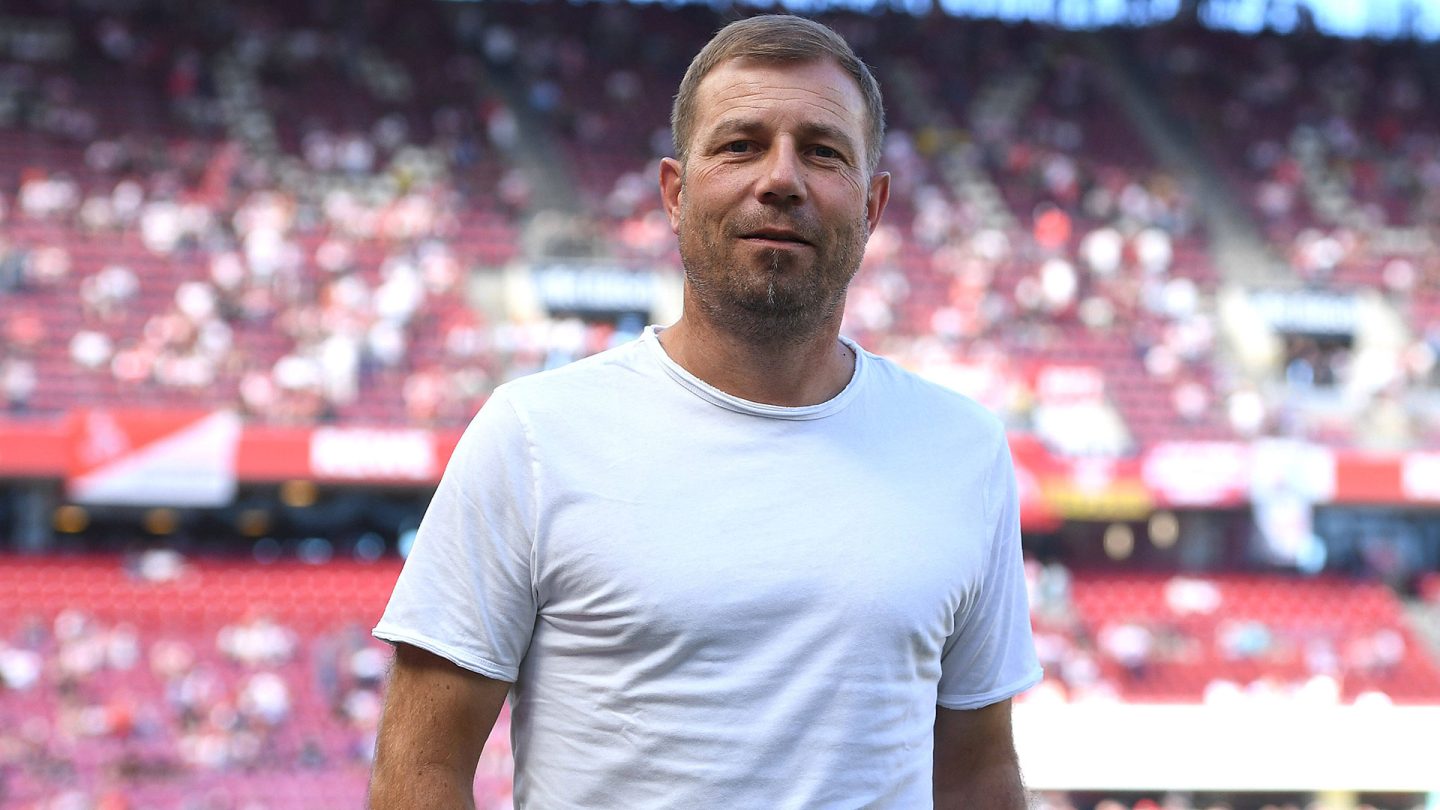 Frank Kramer:
It was a really intense game. We started well and looked to have gone ahead through Rodrigo Zalazar. Going 1-0 up would have almost definitely given us a boost, but the goal was ruled out – which, in my opinion, it shouldn't have been. I'm not the only person to think that the tackle in the 35th minute shouldn't have been a red too. I'm struggling to accept some decisions made today. A lot went against us overall. We never gave up, regardless of what happened. The important thing is that we always keep on going – and showed we can do that by scoring to make it 2-1. We fought tooth and nail and gave our all.
Steffen Baumgart:
There are several stories to be told from this game. We know that it could have gone very differently for us, but my team still played well, even if we weren't at our best for the first 15 minutes. We did especially well once they had a man sent off and created numerous chances. I therefore think we ultimately deserved to win the game. One important moment was Dominick Drexler's red card. For me, it wasn't worthy of a red. I'm not sure why VAR got involved after the foul – the two players had already shaken hands. I can totally understand why Schalke are frustrated with this decision. On the other hand, I can see why Rodrigo Zalazar's goal before that was chalked off.
Alexander Schwolow:
We began well and scored early on. It was hard to tell from my position if it was offside or not. The red card knocked the stuffing out of us. I believe it would have been a close and even game without that. A number of decisions didn't go our way overall. Once you are down to ten men, you know they will get some chances with their players free in our box. We did really well in patches, but the pressure got too much in the end. We started really believing again after our goal, but unfortunately they soon made it 3-1.
✎
✓