Thomas Reis: A different kind of energy in the second half
An entertaining evening at the VELTINS-Arena ended in all three points for the Royal Blues thanks to a late winner. Thomas Reis and his opposite number Ole Werner spoke to the media after the game, as did Sebastian Polter and Rodrigo Zalazar.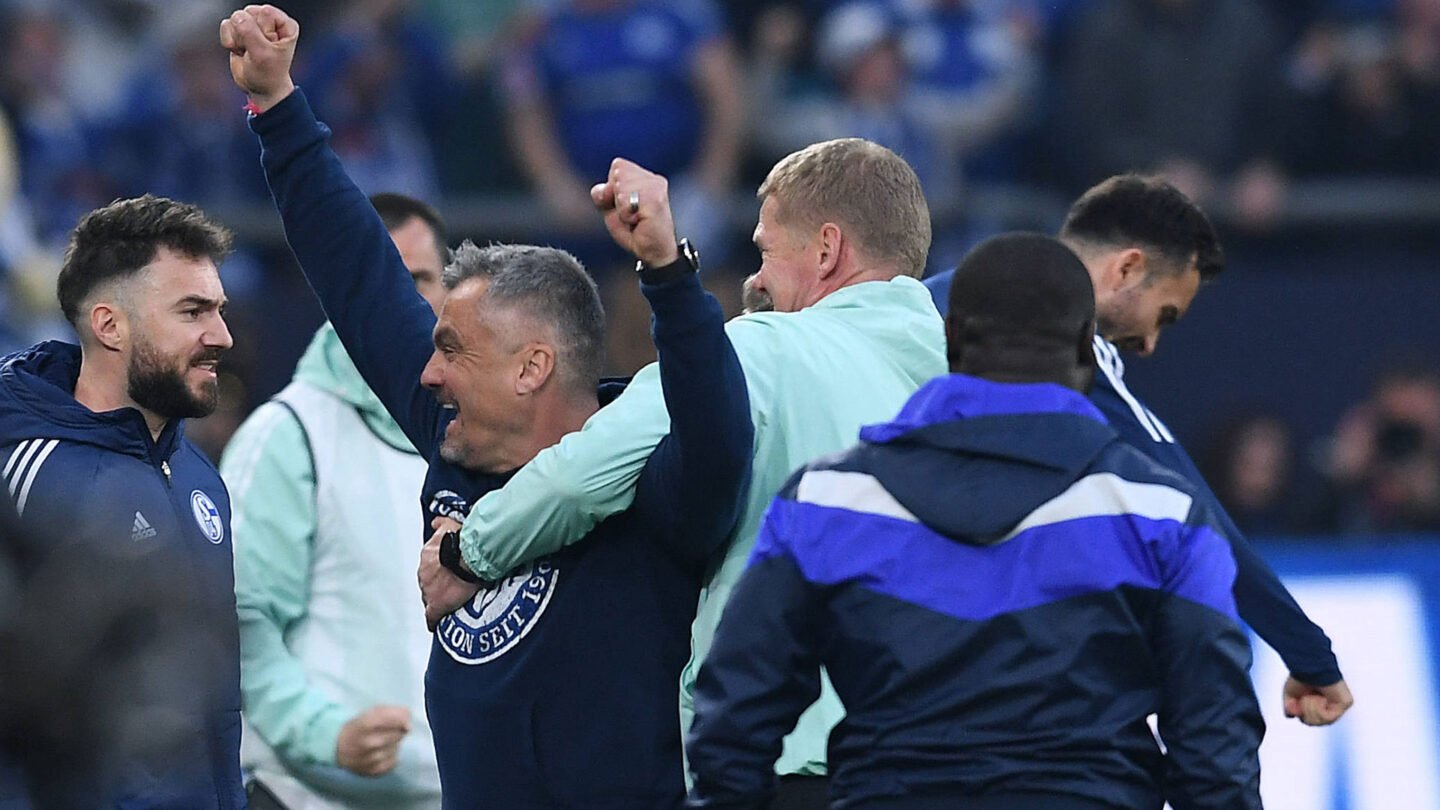 Thomas Reis:
We didn't play well in the first half, though that was partly down to them. Werder Bremen have had a fantastic season. Conceding a goal from our own throw-in was really disappointing, we invited them onto us. We spoke about a few things at the break which I wasn't happy with. We had a different kind of energy on the pitch in the second half. Even though we created a number of chances, we couldn't score initially. Our substitutions gave us a boost. We're pleased that we could come from behind to win the game. Our fans helped us do that. This match can give us some additional strength for the final few weeks. Sometimes you need a little bit of luck, but I think we deserved it tonight.
Ole Werner:
First of all, I'd like to congratulate Thomas Reis on the win. A lot of things went well for us in the first half. Although Schalke had good periods of possession, we defended well and could have scored a second goal. We failed to get out of our own half after the break. We had a lot of problems with their long balls and then the second balls too. Their equaliser in the 81st minute was then only logical. The final few minutes were back and forth. We could have made it 2-1 ourselves, but instead they won the game. Overall, FC Schalke 04 deserved to get the win.
Sebastian Polter:
I'm delighted. I made my comeback after around four months out and we picked up three important points – you can't ask for much more! I've worked hard every day over the past few weeks for a night like this. I want to help the club stay in the Bundesliga over the coming few matches.
Rodrigo Zalazar:
We were desperate to win the game and we did just that. However, our first-half performance wasn't good enough and we spoke about that at half time. We improved after the break and believed that we could get the win still. Anything can happen in football, especially here auf Schalke with our fans behind us. The supporters were brilliant once again and they played a big part in us securing the three points. We need to build on this victory and travel to Mainz with some momentum, with the aim of being successful again there.
✎
✓