Leo Greiml: I will work towards this moment with full commitment
Leo Greiml collected his first minutes in an S04 jersey in a training match against SV Schermbeck on Saturday (23/7). The Austrian came on half an hour before the final whistle in a 6-0 victory against the Oberliga Westfalen opponents.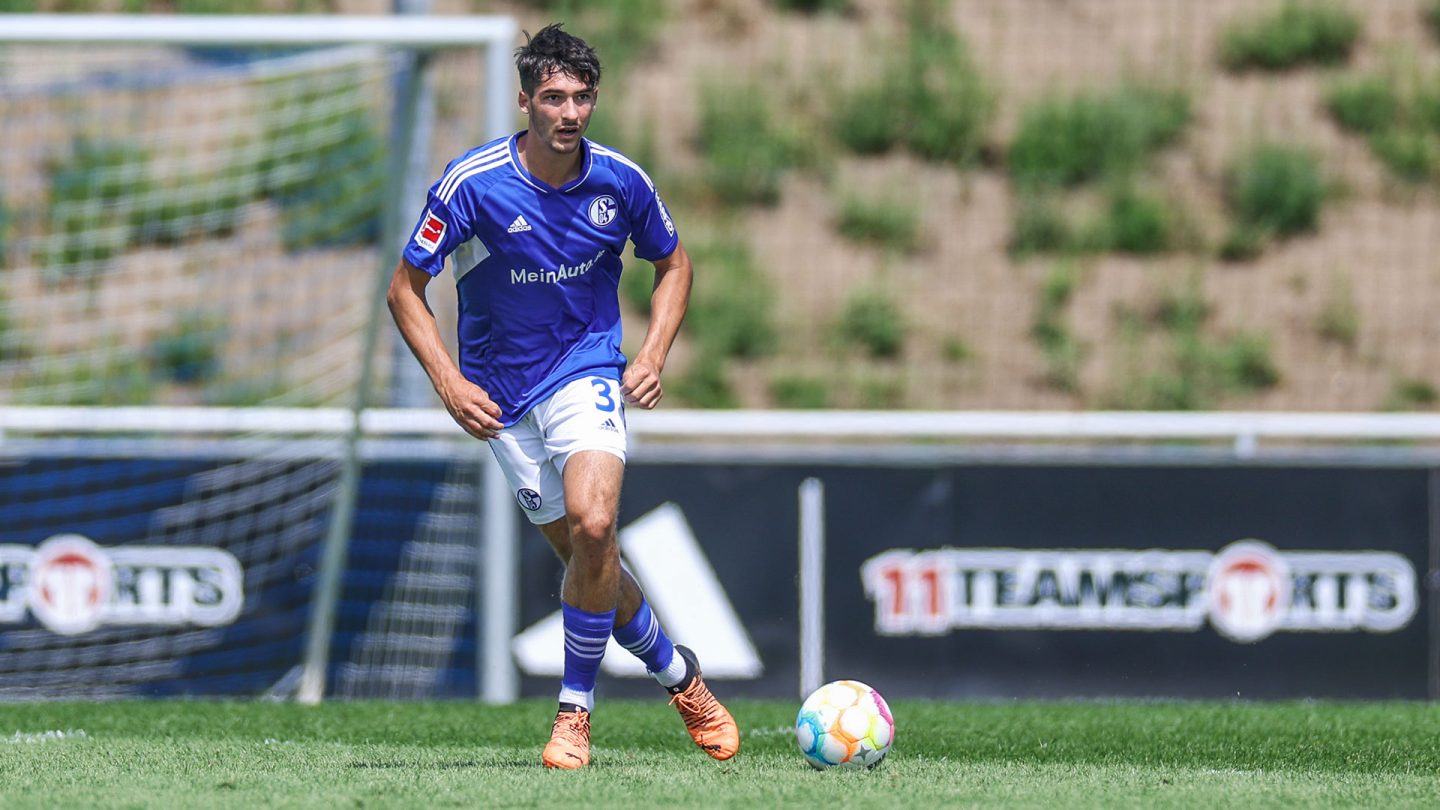 "That was a nice feeling," reports the 21-year-old newcomer from Rapid Vienna, who comes off a long period of frustration. Due to a cruciate ligament rupture that he suffered in October 2021, he had to put his career on hold.
"I therefore started off a little slower in my preparation," explains the central defender – who does not want to rush anything after his first outing. "I am aware that I will still need some more time. I will continue to work on myself in the coming weeks, and improve myself daily step by step, so I can hopefully step into the VELTINS-Arena as soon as possible," Greiml says. "I'm doing well, and so is my knee. I'm confident that soon I will be right back up to speed."
I'm doing well, and so is my knee.
The Austrian U21 international has enjoyed his first weeks in new surroundings. "I'm feeling really comfortable at Schalke. The team has taken me on super well, and I get the feeling from the fans that I am welcome," added Greiml, who was particularly impressed by Schalke's fan day. "At Rapid Vienna we always got thousands of fans at the 'open day'. But at Schalke there were 10 times as many. It's crazy how the fans love and live the club."
He has already imagined several times how it may feel to step on to the pitch at the VELTINS-Arena. Greiml said: "I've dreamed of one day playing in the Bundesliga since I was a little boy. I've got this chance now – and that is something very special. Especially in front of these fans, at this stadium. I will work towards this moment with full commitment."
✎
✓