Florent Mollet: Schalke is the right place for me
30-year-old French midfielder Florent Mollet is one of a number of summer signings. With two goals in the first two friendlies, he has shown early signs of what he is capable of. "It's good for your confidence when you start like that," said Mollet, who was quick to stress that "doing it at the VELTINS-Arena and in away games" is what really matters.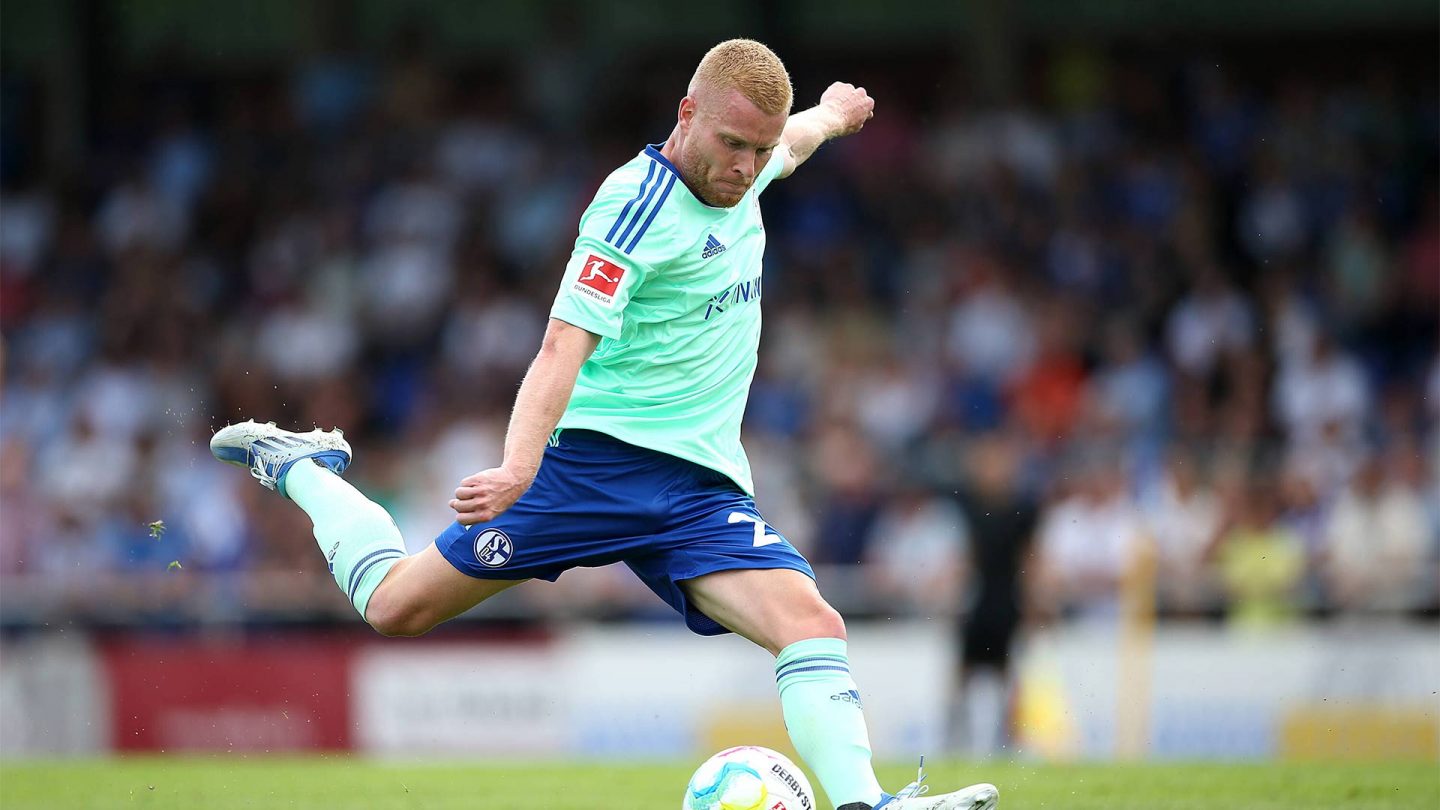 There are still four friendlies, the DFB-Pokal first round and the training camp in Mittersill before the Bundesliga gets underway. The Royal Blues will continue their preparations for the new season in Austria. For Mollet, however, the intensity of pre-season is "already much higher" than in France. "Everything in Germany is a lot more regulated and on schedule. You can see in training that all the players are taking pre-season very seriously."
First spell abroad
Schalke are Mollet's first club outside of France in his career. "I was really excited when the call came because I was looking to move abroad," reported the midfielder. "As soon as I heard that Schalke, a big and well-known club, were interested, I knew this was the right place for me." Mollet is currently learning German together with Ibrahima Cissé, though a lot of communication in football tends be non-verbal, according to Mollet. "Nevertheless, I have to respect the country I'm living in by learning their language," he stated.
A good season for a promoted side means staying up.
Mollet and his teammates are aiming to finish at least 15th this season. "A good season for a promoted side means staying up," remarked the Frenchman, who has followed both Schalke and the Bundesliga for a number of years. "I know what to expect," said the self-proclaimed "box-to-box midfielder." In order to secure survival, Mollet believes the team's togetherness will be important: "I want to play my part in that too!"
✎
✓